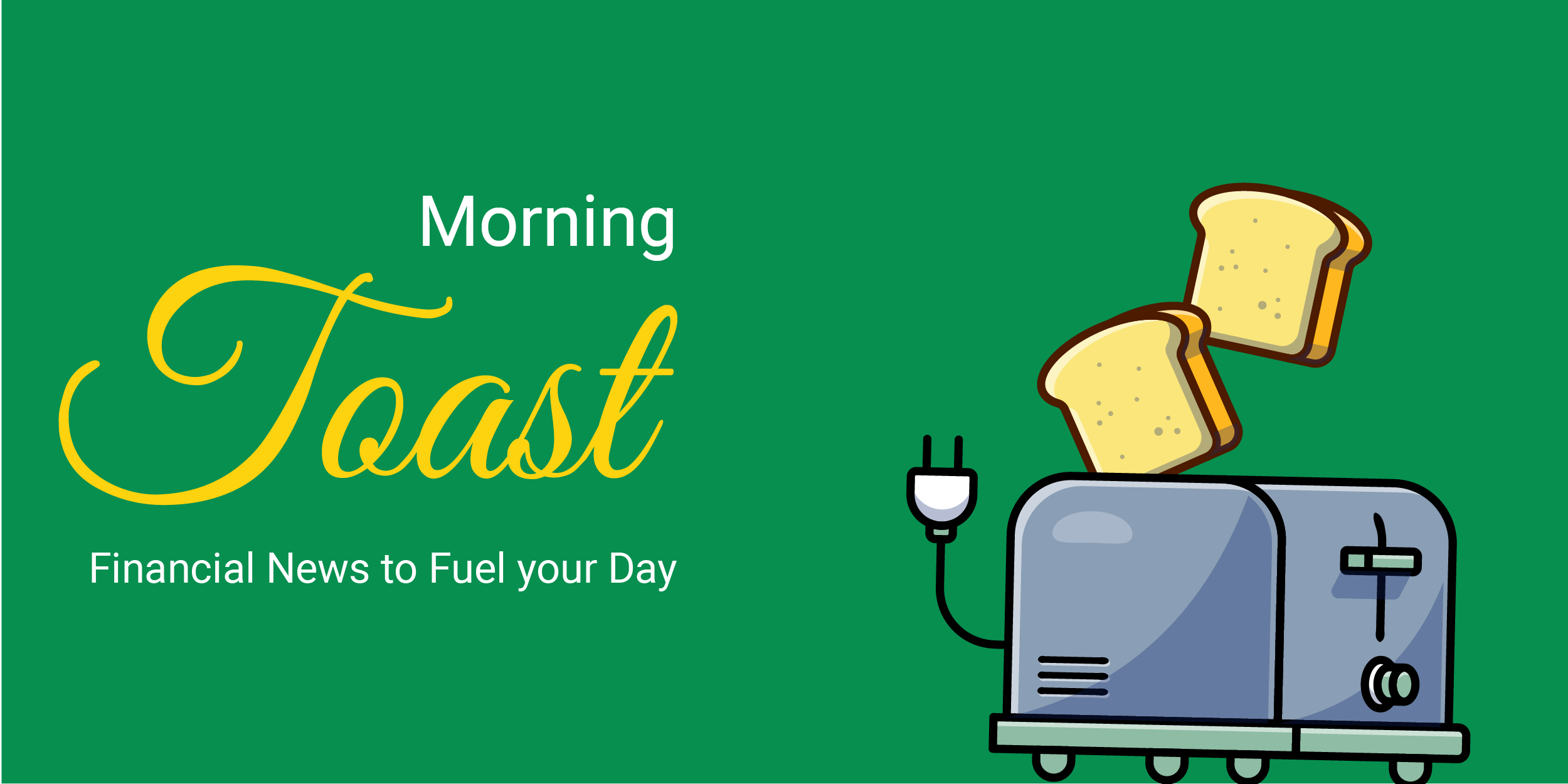 Zomato Acquires Blinkit To Widen TAM
FinLearn Academy
Good Morning Toasters!
Hellow friends!! Maruti plans to launch its first hybrid car under a partnership between its parent Suzuki Motor Corp and Toyota. Dalal Street continued its up move on Monday, continuing from the bounce the index gave on Friday. BSE Sensex gained 433 points or 0.82%, and the Nifty 50 index was up 132 points or 0.85%. A happy Monday we can say?
Today's issue covers the Blinkit acquisition by Zomato for 4447 crores, as a part of Zomato's strategy of investing in quick commerce business. Blinkit turned unicorn in August last year after getting over $120 million from Zomato. Blinkit has its process streamlined with a sorted supply chain, manpower, and dark rooms,  which enables Zomato to enter the quick delivery space without building it from the scratch. A strong arm against its rival Swiggy? Possibly yes
Analyzing Strides Pharma Science Limited, a pharmaceutical company with a major focus on the development and manufacture of IP-led niche finished dosage formulations. The stock seems to be giving positive indications based on strong support zones and breakout above the 20-day SMA
And finally, we've started a rollout of our newest product, Trade:able, that aims to democratise trading, via a unique and fun learning experience. There are a bunch of amazing rewards and prizes to win. Click here to know more.
---
Market Watch
Nifty 50: 15,832.05 | +132.80 (+0.85%)
FII Net Sold: INR 1,278.42 crore
Sensex: 53,161.28 | +433.30 (+0.82%)
DII Net Bought: INR 1,184.47 crore
---
Technical Setup
Time for Strides Pharma to finally rise ?!
Analyzing Strides Pharma on a weekly time frame indicates that the stock has been trading near its multi-year support (280)
Prices had made an all-time high of around 1420 in the year 2015; in contrast, the stock currently trades at just 1.26 times book value (fairly priced)
The stock has given a breakout above the middle Bollinger band (20-day SMA) after the long derailing of price (see image below)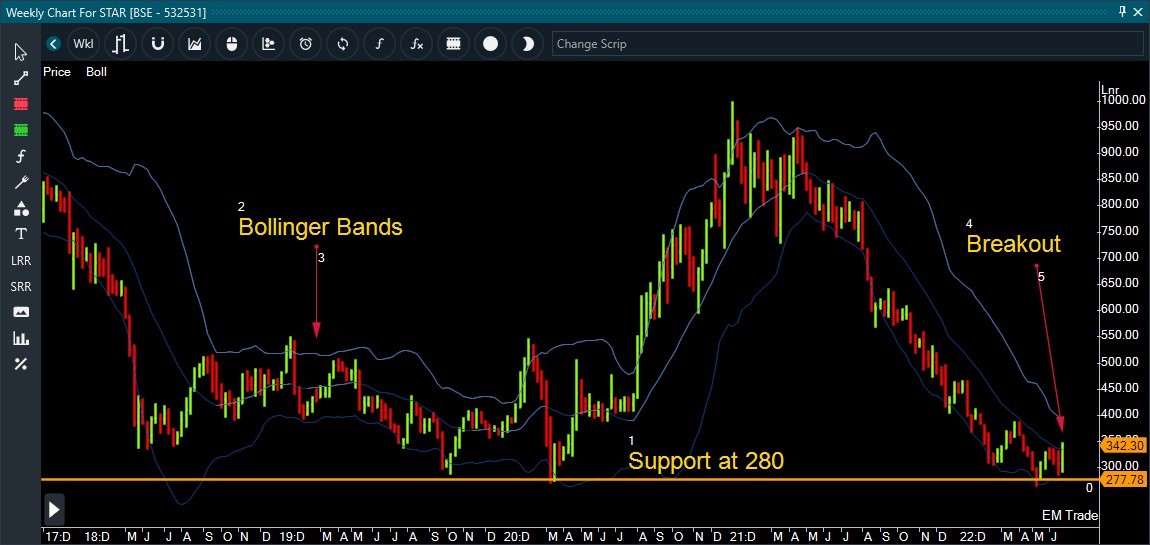 New name, new game. Tell me more? Any confirmations?
Looking at the daily time frame, prices are trading in a tight range within a symmetrical triangle pattern within 2 triangles (see image below)
Prices also managed to give a breakout and a day's closing above the previous swing high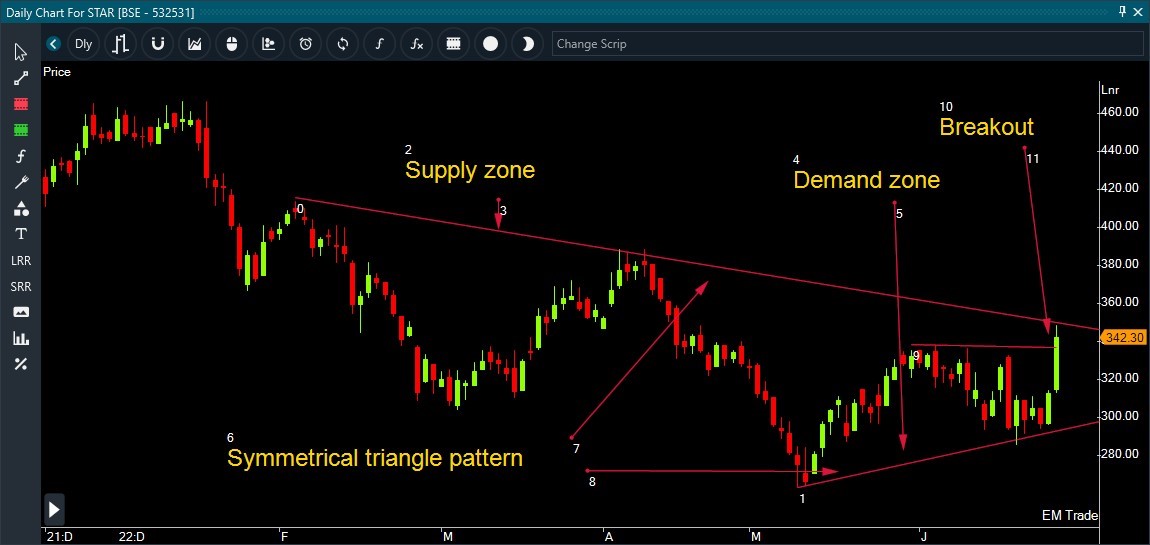 Interesting! Final thoughts?
On a weekly time frame, strong support zones and breakout above 20-day SMA (Middle Bollinger band) give a  positive indication
On a daily time frame, prices consolidating in a symmetrical triangle pattern and giving a breakout above the previous swing high adds strength
Keep a track?
---
If you're interested in financial news & analysis, and wish to receive this email in your mailbox consistently, click here to Subscribe Now
---
Around the World 🌎
Pension funds turn to leverage – US pension funds are now relying on investing borrowed money as they appear to be unable to pay for all their obligations to future retirees. $13 bn in pension obligation bonds were sold last year, which is > the prior five years combined. Investors are worried that the move will make losses more severe as financial markets continue to slump
Russia's loss, Ukraine's gain – Countries of the European Union are now turning to Ukraine to meet their energy requirements since the latter has a lot to spare post-migration of millions and erstwhile supplier Russia has choked off natural gas supplies. They will begin obtaining this energy at lower prices in early July adding another feather to the budding Ukraine-EU relationship. (European leaders last week opened a path for Ukrainian membership of the bloc)
EV can't exploit its competitive advantage – While higher gas prices are pushing more people towards EVs, automakers are having to raise prices on these models due to the soaring cost of materials used in their large batteries (Tesla has increased prices thrice this year) with the avg price paid for an EV increasing by 22% YoY (vs 14% increase in the avg price of an internal combustion vehicle YoY)
---
Corporate Development
Zomato completes Blinkit acquisition; what's up and what do you need to know?
Deal Contours
Amid much confusion, Zomato (finally) completed the acquisition of Blinkit (formerly Grofers), a quick-commerce marketplace delivering groceries and other essentials
Zomato & Blinkit have a relationship from the past, with India's first listed tech startup (quote-unquote) extending debt to the company to the tune of INR 11,250 Mn which is being acquired by Zomato as part of the transaction (more on this below)
Valued at INR 45,082 Mn (or USD 578 Mn), Zomato is acquiring Blinkit through the issuance of 629 Mn Zomato shares (or 6.88% equity dilution) at a pre-decided price of INR 70.7 per share
Zomato had initially ear-marked INR 30,000 Mn (or USD 400 Mn) as investments in the quick e-commerce space over CY22 & 23;
Post closure & acquiring the remaining debt on Blinkit's balance sheet, Zomato will have INR 18,750 Mn further as investments in quick e-commerce, which will potentially be used to fund Blinkit's operations over the next 2 years
Interesting! Rationale?
According to Zomato, the target addressable market for quick e-commerce is larger than food delivery, with the expectation of a significant overlap in customer base, in addition to capturing customers across products (Zomato to Blinkit and vice-versa)
Faster delivery and smaller ticket sizes are key to customer acquisition and retention, with the company indicating a failure to maintain user relationships in cities wherein 10-minute deliveries were discontinued
The company predicts quick commerce delivery to have higher operating leverage (in comparison to food delivery), via higher revenue per order, and lower last-mile delivery charges, which have the potential to make up for initial investments in dark stores and stock replenishment
And Blinkit's current operational profile?
The company maintains approx 400 dark stores (down from 450 on Jan'22), each on average b/w 2000-3500 sq. ft, depending upon city/area and demographic profile
Dark rooms on average process b/w 2.5 – 3k orders per day, with heavy use of technology to manage operational and replenish supplies; the company estimates scope to significantly increase order #, leading to a net positive contribution from each room
Blinkit was started with a more premium positioning, with the current Average Order Value ~28% higher than Zomato at INR 509; for May'22, Blinkit processed 79 Lakh orders or 16% of Zomato's Q4FY22 run-rate, even though Blinkit is operational in 15 cities vs Zomato's 1000
The company's current delivery partner # is ~200, with a waiting list of ~1000+
Got it! Final thoughts? Stock price reaction?
Losing INR 84 per order in addition to other overhead expenditures is likely going to keep Blinkit a cash guzzler for the foreseeable future, thus weighing on Zomato's overall profitability
And in true current market fashion, the stock reacted in the negative and was down ~6.6% during market hours as investors offloaded shares on acceptance of an even longer runway to profitability
Zomato sits on INR 122,193 Mn in cash on its Balance Sheet (as of March'31, 2022), with the management indicating a continued phase of investments in a variety of businesses, pointing to a focus on growth over profitability (we think)
---
 👀? What else caught our eye
Hybrid > EV for Maruti
Given India's current energy consumption of 75% dirty coal, Maruti Suzuki India Ltd. believes that hybrid models (natural gas and biofuels) are a more effective path to a cleaner future
Maruti will be launching its first hybrid car as a partnership between parent company Suzuki and Toyota within 12 months
Cars that run on CNG are cleaner than petrol/diesel models and cheaper than EVs, making them a viable option for low-income consumers
Ikea is not to the Indian taste
The Indian unit of Ikea saw losses widening to ₹807.5 crores in the financial year ended March 2021 (vs Rs. 720Cr the year prior) though net sales grew at 7.36% YoY
The pandemic had caused its Mumbai store to remain shut for a prolonged period and also halted online operations – but management has reiterated their commitment to stay for the long term
It has started e-commerce operations in Bengaluru this year, and already has physical stores in Mumbai and Hyderabad
---
Educational Topic of the day
Total Addressable Market (TAM)
The Total Addressable Market (TAM), also referred to as the total available market, is the overall revenue opportunity that is available to a product or service if 100% market share was achieved. It helps determine the level of effort and funding that a person or company should put into a new business line.
---
Edited by Raunak Karwa
Let's connect, I always love hearing from you. Hit me up at Raunak_Karwa on Twitter or Raunak.karwa@finlearnacademy.com
---