Decoding Options trading & its Strategies (Commodity)
A comprehensive options trading course covering the basic & advanced Options Strategies, with focus on commodity & currency markets.
Learn to identify the factors affecting option pricing with an in-depth understanding of risk management to protect your portfolio.
Live interactive sessions & recorded videos with real-market scenarios and various case studies.
Complete access to our exclusive trading software, and access to FinLearn's Commodity & Currency market community for more exposure.
Created by FinLearn Academy
English and Hindi
25,000 /-
(All Inclusive)
Overview
This Options Trading course will help you build your knowledge of using options in the commodity & currency market from scratch, and learn the most popular and effective options trading strategies used to trade commodities & currencies, and apply those strategies in real market conditions.
What will you learn?
How to Build a Profitable System For Options Trading
How to Trade Advanced Options Strategies The Right Way
How to Analyze Commodity & Currency Charts to Determine Market Trends and Directions
Master How To Easily Profit In Any Market Conditions With These Advanced Options Trading Strategies With Real World Examples & Sample Trades Included!How to Trade With Support & Resistance + Trade Setups
How to Trade Advanced Bullish Strategies
How to Trade Bear Call Ladder Strategy
How to Trade Long Combo Strategy
How to Trade Advanced Bearish Strategies
And many more..
Benefits
You will get in-depth knowledge of option trading and its strategies to make a profit.
You'll understand the factors that affect the option pricing and make better calculations.
You'll gain the ability to analyze the market at every stage of your trading journey.
You'll get practical knowledge of the market through our interactive live sessions and various recorded videos.
You'll get a certificate of completion.
Requirements
Basic understanding of Technical Analysis
Basic understanding of Commodity & Currency Markets
Exposure to Trading & Charting Platform
Quizzes/Trivia
Take a sample quiz on Options and you may just get a trade to track. Enjoy!

Trading & Analytics Platform
As a part of the course, and in order to aid your learning experience, we have developed a
comprehensive Trading & Analytics platform, EmTrade. This platform is provided as part of the course.
Some key features include :
Intraday Strategies
Swing/ Positional Strategies
Real-Time Data
Extensive Oscillators Library
Options Strategies
Extensive Company Financials
Global Indices
You can click on the link below to preview the platform and explore some of the features.
Why FinLearn Academy
FinLearn Academy provides vastly researched and in-depth trading and investing courses, in partnership with NSE, across all asset classes- Stocks, Futures, Options, Commodities & Currencies. FinLearn Academy is creating an immense financial learning opportunity for people who want to excel in the trading and investing field. All of the stock market trading and investing courses are designed and delivered in a customized fashion to suit the needs of every individual trader so you can upskill your knowledge according to your pace and achieve your financial goals.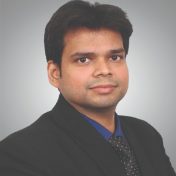 A MBA from Mumbai Educational Trust, Rahul is a derivatives expert having more than a decade of experience in trading derivative strategies across asset classes. At Emkay Global, he heads the Research and Advisory desk, which involves delivering calls as per fundamental and technical analysis. He has been a regular speaker on CNBC and other news channels, discussing views/strategies on different asset classes. He has also been instrumental in developing various portfolio management strategies and pioneered a structured product for FX trading. His expertise in FX Domain helped him bag the 'ALL INDIA BEST CURRENCY ANALYST' by Zee Business in 2014. He also won the BEST PERFORMING BROKER FOR CURRENCY & COMMODITY by National stock exchange (NSE) in 2019. He also possesses an immense passion for teaching and has contributed in the form of guest lectures at IIM (Indore, Kolkata & Ahmedabad), Growth Avenues, and various other B-schools. He has trained many national level brokers and spread awareness about the importance of trading FX in the Indian market. The special edge he has over derivatives gives him a distinct advantage for FX trading and his passion has helped many candidates build a career in the field.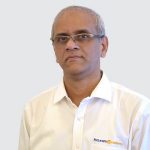 Sharad is a banking industry veteran with 2 decades of work experience in reputed organizations like HSBC, Barclays Bank Plc, Standard Chartered and ANZ Grindlays. He became a full-time professional trader and investor in the stock market from 2010 and delivers stock trading courses at Finlearn on charts, price travel, forecasting long-term and short-term market conditions based on Fibonacci pattern, Strategy building using indicators with multiple timeframes among others.
Certificate
Create test for knowledge testing purpose
Post Completion of course, what should I do next?
Practice is key in building your confidence, and for that the following will be beneficial
Practice Concepts in Live Market Environments through webinar series (mentioned above)
Identify your preferred trading style by attending the webinar series and / or deciding
time commitmentyou're ready to make towards trading (in a week)
Take paper trades to test knowledge and clarify doubts; run them by our instructors to fine tune yourthought process, under our Live Trading Labs Webinar series
Leverage the power of technology and increase your familiarity to a Trading &
Analytics platform
Once you have a level of confidence and familiarity, as a next step you should open a demat
& trading account, apply the knowledge learned and most importantly,make money $$
Trading Partner
You can open a Demat & trading account with our Trading Partner, Emkay Global Financial Services.
25,000 /- (All Inclusive)
24 Hours Live Delivery
40 hours of effort needed
PDF on Concepts Discussed
Self Assessment Tests
Certification Test
5 Real-Time Set-Ups
Duration Access: – 3 Months
Live Market Webinar Access: – 4
EmTrade Access: – 3 Months
Access to WhatsApp & Telegram Channels
Live + Recorded