Quick Recap Of The Basics | Thorough Study Of The Concepts | Technicals & Options
Learn the basics, build your style and execute using Options
Build your knowledge base by getting an introduction to the world of trading & investing
Go through the basics of Trading & learn key Price Action concepts like Support & Resistance, Trendlines, Consolidation & Breakout and more
Your trading style defines you, and should mimic your personality
Intraday Trading is primarily done on 5-15 minute time frame candles, with specific strategies helping enter & exit trades quickly
Swing Trading allows you to analyse on longer time frames, with a 7 to 30-day holding period
Go through content on both styles, building on the various technical tools available and arrive at a style that suits you the most
Trading is all about execution, with Options Trading & Writing allowing you to use small amounts to extract great returns from the market (if done in a risk averse manner)
Designed in a way to include a greater % of retail traders, Options Trading can be both very rewarding and cruel, at the same time
Learn the art of Options Trading, from the basics
Take direction using Technical Analysis and execute using the world of Options
Program Highlights
One-on-one instructor support
1 year subscription period
Live market webinars
Self-Assessment Tests to build confidence
Real-time setups and case studie
Downloadable resources
Access to our exclusive community
EmTrade Pro Access
Introduction to Technical Analysis
Why Traders loose money
Introduction to Trading & Investing
Introduction to Technical Analysis & Price Action
Intraday Trading with Emtrade Pro
Learn the psychology of price spikes
Analyze Technical charts effectively
Learn profitable Day Trading strategies
Build Strong foundation for stocks/options/forex & Crypto
Technical Tools with Swing Trading
Learn profitable Swing Trading strategies
Identify trend entry & stop loss placement
Learn time-frame selection
Risk management strategies
Options Trading & Writing
Get a thorough understanding of Options
Learn the factors that affect Options pricing
Learn the differences between buying and selling Options
Learn the most important rules for taking profitable decisions
Topic
trainer Name
Date & Day
Time
Introduction to Technical Analysis
Kapil
2022-10-15
09 AM to 11 AM
Kapil
2022-10-16
09 AM to 11 AM
| | | | |
| --- | --- | --- | --- |
| Software Introduction | Pratik | 2022-10-22 | 09 AM to 11 AM |
Introduction to Technical Analysis
Kapil
2022-10-23
09 AM to 11 AM
Kapil
2022-10-29
09 AM to 11 AM
Technical Tools for Swing Trading
Kapil
2022-10-30
09 AM to 11 AM
Kapil
2022-11-05
09 AM to 11 AM
Kapil
2022-11-06
09 AM to 11 AM
Kapil
2022-11-12
09 AM to 11 AM
Intraday Trading with Emtrade Pro
Hitesh
2022-11-13
09 AM to 11 AM
Hitesh
2022-11-19
09 AM to 11 AM
Hitesh
2022-11-20
09 AM to 11 AM
Options Trading & Writing
Hitesh
2022-11-26
09 AM to 11 AM
Hitesh
2022-11-27
09 AM to 11 AM
Hitesh
2022-12-03
09 AM to 11 AM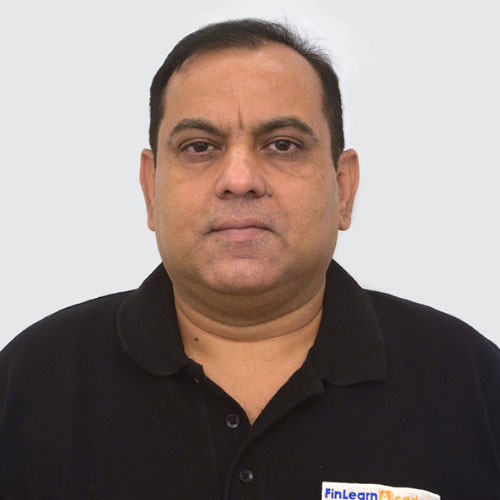 Hitesh Chotalia
An industry veteran with over two and half decades of experience, Hitesh has had a successful career as a Technical Analyst & Market Strategist across top tier firms, across Retail and institutional broking, including Citi Investment Research & Global Markets, Centrum Broking, ShareKhan and Motilal Oswal. Having developed in-depth product expertise, Hitesh has effectively developed courses in the domain of Trading & Investing across multiple delivery platforms. He is the Head of Education at FinLearn Academy since its inception.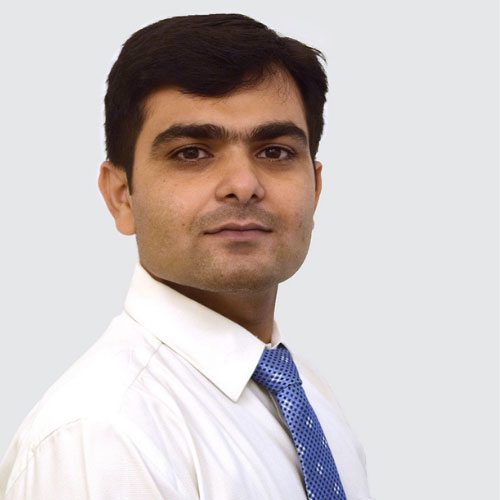 Kapil Shah
A reputed professional, Kapil has amassed a decade's experience across multiple roles in Sell-Side firms including ICICI Securities, ShareKhan, IDBI Capital and Choice Broking. A highly sought Technical Analyst, Kapil has successfully combined his skills in designing and delivering Investing & Trading courses across delivery platforms. A resident Technical Analyst at Emkay Global, Kapil divides his time, conducting online courses at the FinLearn Academy and advising clients.
Available Programs
The below mentioned program packages are for 1 year subscription period.
141 Videos- 25 hours
12 Live Market Webinars
3 Sunday Webinars
Frequently asked questions