Investing & Stock Picking has evolved considerably in the recent past, especially with the emergence of Social Media & enhanced communication channels. We're in the Information Age, and with it comes new rules.
Join Krishna Kumar Karwa, MD of Emkay Global Financial Services & Kumar Saurabh, Founder, Scientific Investing for a RoundTable Discussion as they discuss the evolution of investing & stock picking.
Tech Stocks & Valuation Mis-match with incumbent market players – How does one judge this & what can be possible solutions / frameworks to follow?
How has investing / stock picking changed over the last 2 decades with respect to flow of information, influence of social media / enhanced communication channels, FOMO?
What has driven the emergence of retail investors over the last 24 months, and how do you think it will manifest going forward?
IPOs & Listing gains are difficult to ignore; Should you invest just for the initial pop or is there more to the story?
Past IPO cycles and what can we extrapolate for the current one?
Numero UNO Question on everyone's mind- How do you justify loss making company MCAPs surpassing strong profit generating, sustainable businesses, with decades of operations?
How do you differentiate between the likes of Paytm and Bajaj Finance?
What happens when Swiggy accesses the markets? Current Tech stocks have a sort of first mover advantage (when it comes to the markets), with this changing when private competitors also list? As a retail investor, how do you see the market changing in that regard?
A key differentiation in recently listed companies is the lack of an identifiable Promoter / Promoter Group; What are your thoughts on this key change and how do you think this will affect long term decision making?
How do you look at global players and overseas markets and extrapolate to Indian markets? Are there guiding factors to assist in the decision making process?
Krishna Kumar Karwa
Guest Speaker, MD Of Emkay Global Financal Lmimited
A rank holder Chartered Accountant from the ICAI. Mr Karwa is the Promoter and Managing Director of Emkay Global Financial Services Limited. He comes with a rich and varied experience of over 26 years in Equity Capital Markets and Corporate Advisory at Emkay. He is also a director at West Coast Paper Mills Ltd.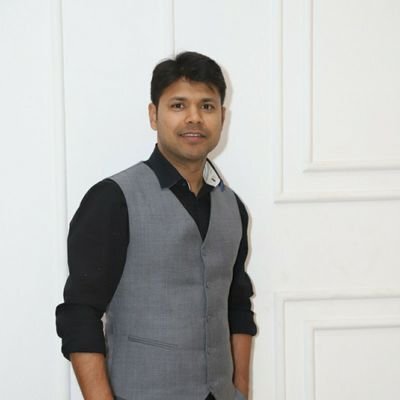 Saurabh Kumar
Guest Speaker, Founder Of Scientific Investing
Saurabh Kumar has 13 years of experience in data science and finance. He has been associated with the equity market since 2007. He has presented his views on multiple prestigious equity discussion forums including IIC, Elearnmarkets, InvestingHub, Tamilnadu investor Association and other prestigious forums. Earlier, he has been one of the top contributors at the Valuepickr community. He has been recognized as one of top 40 under 40 data scientists by Analytics India Magazine at MLDS, 2019. He has been visiting faculty at multiple business schools.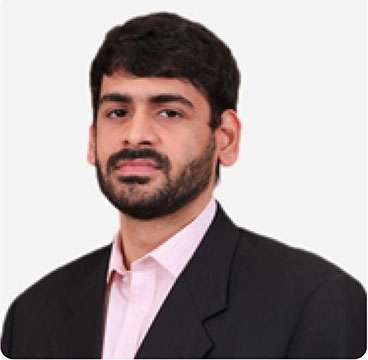 Raunak Karwa
Host, Founder & CEO Of FinLearn Academy
Raunak is the Founder and CEO of FinLearn Academy, that has today trained over 5000 seasoned and aspiring students/professionals across platforms and mediums. In his previous stints, Raunak worked at EY and ICICI Securities before joining Emkay in the Institutional Clients Group, from where he went on to found FinLearn Edutech. Raunak has acumen in analysing tactics and possesses great managerial skills. He is also an avid footballer and passionate supporter of Arsenal Football Club.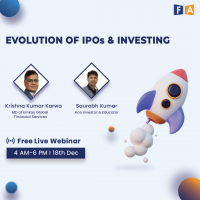 Evolution of IPOs & Investing
Dec 18th, 2021
Watch Previous RoundTables
Round Table: Evolution of IPOs and Investing
Round Table Swing Trading through Price Action and Harmonic Trading Principles
Traders Meet - Learn Result Oriented Trading Strategies From The Market Leaders
Roundtable Discussion on Evaluating Different Approaches to Money Management
Round Table Swing Trading Through Price Action and Harmonic Trading Principles
RoundTable Discussion on How to Handle Your Finances
RoundTable Discussion on Real Estate Investment
Round Table Conference With Market Gurus