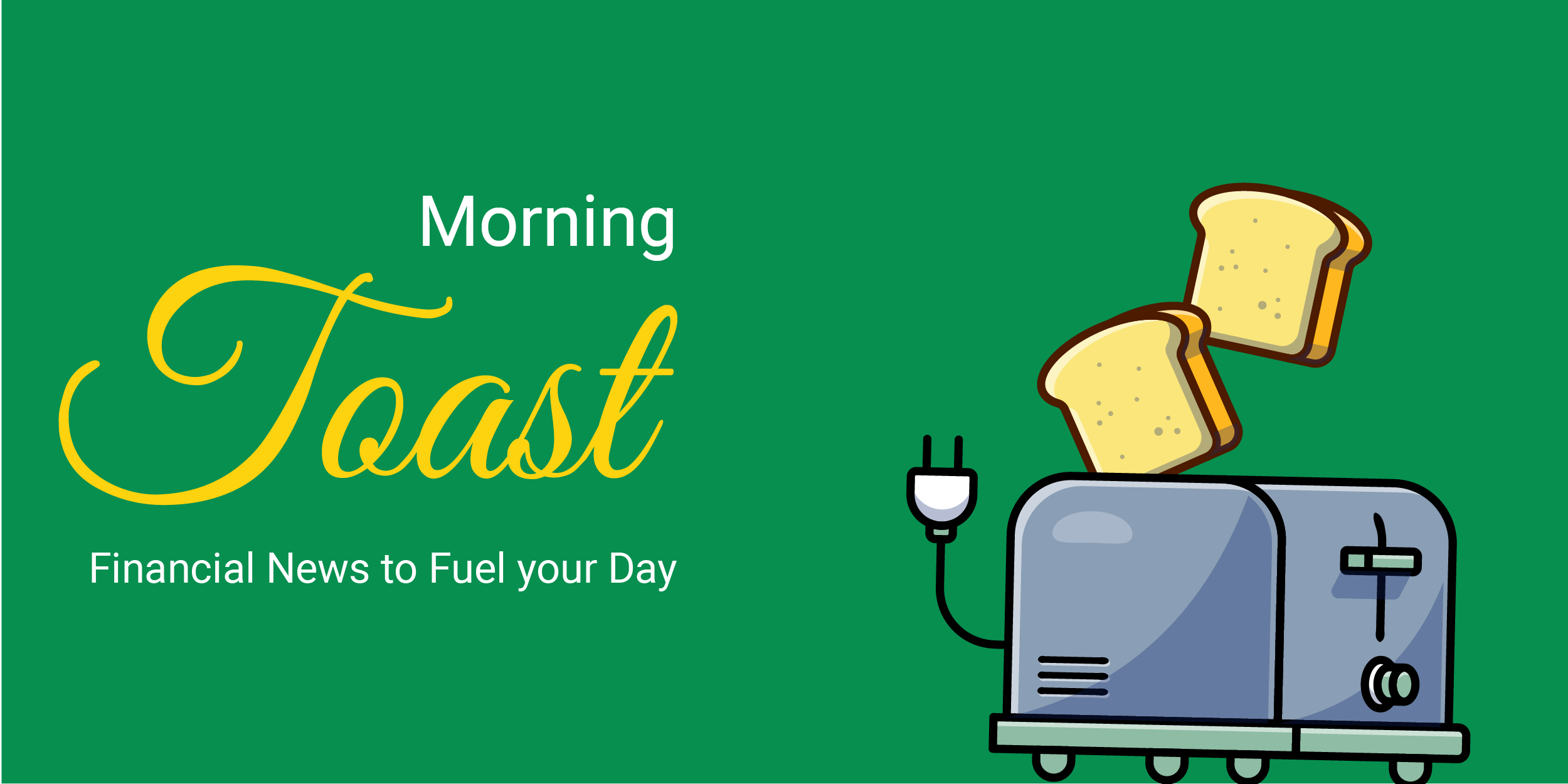 NMDC Rallies 6% In Two Trading Sessions
FinLearn Academy
Good Morning Toasters!
Ssup friends!! Adani Green Energy has a debt to equity ratio of 2,021%, only behind a Chinese company across ~900 companies in Asia. This ratio is probably anecdotal of the meteoric rise undertaken by the Adani Group, which was recently called out in a report to be extremely highly leveraged, and therefore a systemic risk to the Indian Banking System. Yikes!
We return with a Technical Setup in today's issue, covering NMDC which is up 6% in the last two trading sessions and has recorded a positive moving averages crossover, amongst other technical scans.
In other news, the world's second-largest cinema operator, Cineworld is in talks to file for bankruptcy, and retire ~USD 5 Bn of debt as movie chains struggle in the US. A combination of OTT Platforms, supply chain challenges, and inflation is affecting footfalls.
---
Market Watch
Nifty 50: 17,604.95 | +27.45 (+0.16%)
FII Net Bought: INR 23.19  crore
Sensex: 59.085.43 | +53.13 (+0.19%)
DII Net Sold: INR 322.34 crore
---
Technical Setup
Mineral Monopoly finally paying off?
NMDC is engaged in the exploration and production of Iron Ore along with Diamond, production and sale of Sponge Iron and generation and sale of Wind Power
Analysing NMDC on a weekly time frame, we observed that the stock tends to correct 50-55% before it goes back into an uptrend
The stock broke its important support level of 130 (on 23rd May 2022) which given the stocks just undergone a role reversal, might now act as an important support level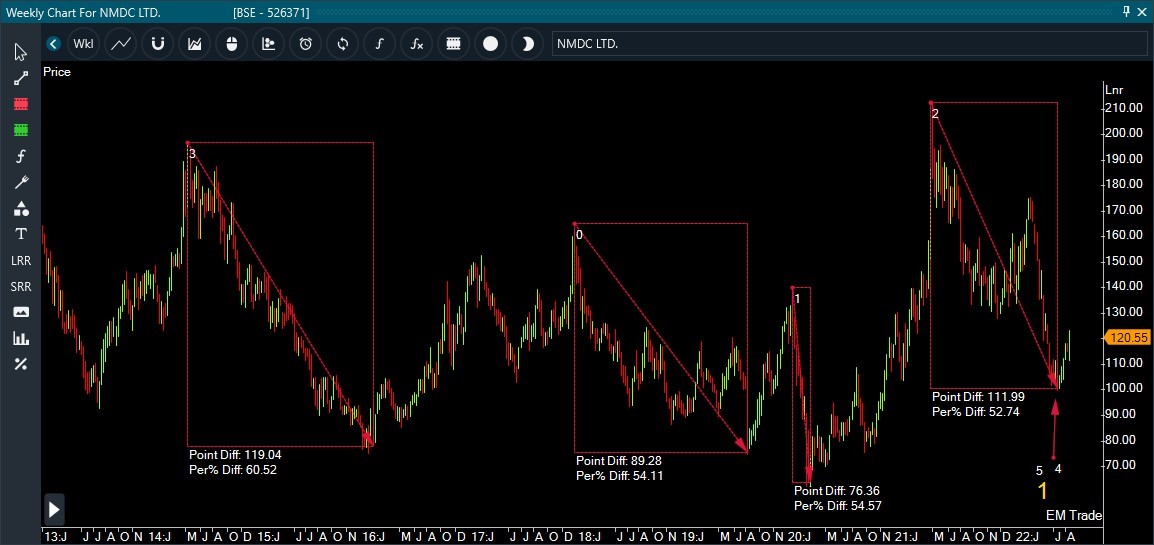 Great start! What's next?
Switching to a daily time frame, the stock has broken previous resistance levels and taken support along those breakout levels, a positive sign
Prices also gave a breakout and closed above the 10-day SMA (Simple Moving Average), adding strength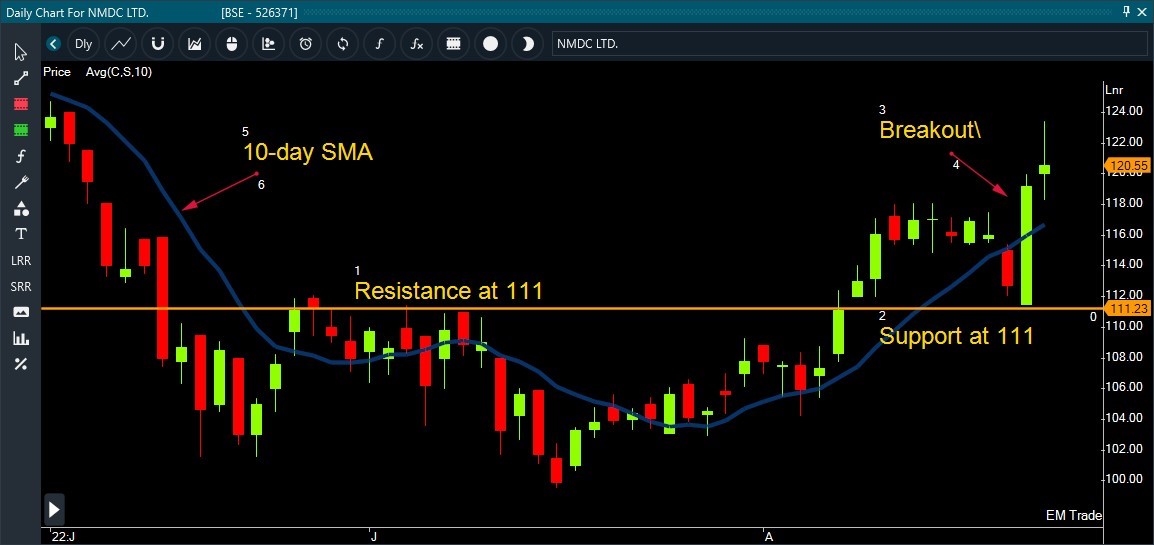 Awesome! Tell me more? Any bespoke strategies to test our hypothesis? (Yess! For sure my man)
We ran a few strategies on our bespoke trading platform, EMTrade Pro, which gave a buy call for NMDC on a moving average crossover (see image below), as the short-term SMA (20 days) crossed the long-term SMA (50 days) and moved higher, giving a buy signal
The stock has already rallied over 6% in the last 2 trading sessions making a high of 125.45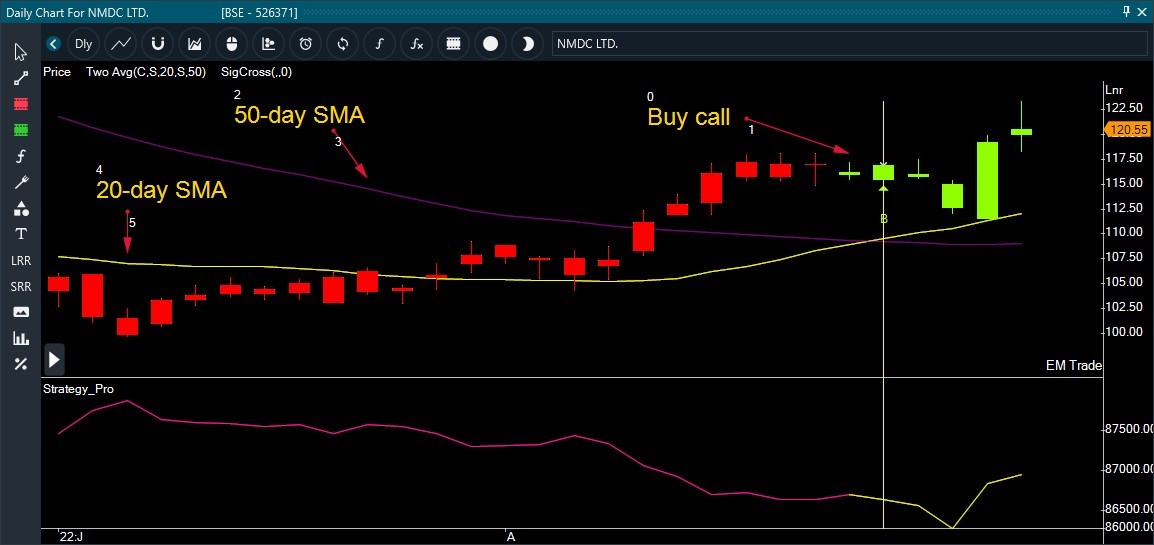 Interesting, Any final thoughts?
On a weekly time frame, the stock has corrected its usual 55% and is all set for its rally
On a daily time frame, the stock has been breaking previous resistance levels and has given a moving average positive crossover, a positive signal
Keep a track?
---
If you're interested in financial news & analysis, and wish to receive this email in your mailbox consistently, click here to Subscribe Now
---
Around the World 🌎
A water-less warning for Waterloo: The European Commission, referring to the August report of the European Drought Observatory, said that 47% of Europe is under warning conditions. There's a clear deficit in soil moisture and the vegetation is affected as 17% of Europe is in a state of alert. What this means is that Europe is facing its worst drought in at least 500 years. Unsurprisingly, the electricity production, inland shipping and the yields of certain crops have all gone down
DirecTV Primed for football: Amazon Prime has agreed upon a deal with DirecTV to let the satellite-TV provider air 'Thursday Night Football' games in bars, restaurants and other businesses. Amazon Prime exclusively owns the rights to 'Thursday Night Football' games for the next 11 seasons and now it will be visible in more than 3 lakh businesses thanks to this multi-year agreement. DirecTV will now raise the curtains by airing a preseason matchup on Thursday
UK's torpid economy: The S&P Global index of private-sector growth had almost touched 50 at the height of the UK lockdown in February 2021 and August numbers seem to be catching up. The demand is falling, the shortage of labour and materials is widening and manufacturing has seen its slowest activity in 27 months. The economy is almost immobile as the S&P Global index of private-sector growth falls to 50.9 this month
---
Global Industry News
The world's second-largest cinema chain mulls filling for bankruptcy; what's up and what do you need to know?
In a dramatic turn of events (hehe), the operator of the world's second-largest cinema chain, Cineworld Group (which operates Regal Cinemas) has confirmed plans to file for bankruptcy in the coming week, news which led to the stock tanking by ~34%
The company's looking to lighten the load, reducing its USD 5 Bn debt by filing for bankruptcy, even as the owner, Cineworld looks to continue operations at Regal Cinemas, in a bid to maintain cash flows
In similar developments, competitor, bigger brother, and meme stock king, AMC is also struggling with debt (similar levels), dropping by ~42% in trading on 22nd Aug, after having raised billions from retail investors (heyy)
Despite rising movie attendance (a phenomenon seen in India as well, more on this below) including a few big summer box office hits (think: Tom Cruise's Maverick Top Gun), industry-wide box office sales are 30% lower than pre-pandemic levels
An unusually low count of movies released (vs 2019) as Hollywood studios have struggled with supply chain & inflation challenges and coupled with a higher likelihood of studios choosing to release via streaming / OTT platforms, which is both easier & cheaper in comparison, is to blame (for lack of a better word) for the low turnouts
Interesting! Tough time! What about locally? How were PVR / Inox results in the last quarter?
In stark contrast to global problems, PVR in the last quarter reported very strong numbers, recording strong growth across Revenue, EBITDA & PAT, as footfalls of ~25 Mn, finally reached pre-covid levels
The company recorded its highest ever Average Ticket Price (ATP) of INR 250 during the quarter while Spending Per Head (SPH) also touched all-time highs of INR 134, as consumers flocked to cinema chains, taking advantage of the one true out-of-home entertainment opportunity
That being said, a large contribution to cinema chain revenues was the emergence of non-Bollywood / Hindi films, as regional / Hollywood flicks made up for the poor performance of big budget movies
That trend has likely continued during the first half of the current quarter, as big budget Bollywood movies including Samrat Prithviraj, Shamshera, and Lal Singh Chaddha have grossly underperformed expectations, with no particular standouts in regional / Hollywood flicks making up for lost revenues
Likewise, OTT platforms have found a niche, releasing small-budget movies like Darlings, Jersey etc. which in contrast have performed better, indicating that content is king and will likely drive footfalls going forward (vs star power in the past)
---
What else caught our eye? 👀
Tata's green collaboration
Tata Motors has signed a Power Purchase Agreement with Tata Power for the development of a 7.25 MWp onsite solar project at its commercial vehicle manufacturing facility in Jamshedpur
This addition will increase the facility's solar plant capacity to 14 MWp and will generate 442 million units of green electricity. It is a prominent step in the company's endeavours to achieve the Net Zero Emissions goal
It's like planting 5.6 lakh trees as this proposition can reduce carbon emissions by 3.5 lakh tonnes and will help the company achieve its RE100 goals
Silver to see the skies again
In the first seven months of 2021, India imported only 110 tonnes of Silver. But it seems determined to bounce back as the July numbers have singularly reached a whopping 1,700 tonnes
Compared to the 2,773 tonnes of Silver that made its way to India last year, the country has already recorded 5,100 tonnes of import in the first seven months and holds ground 84% above 2021's total
The economy has opened, the manufacturing activity is pressing forward and the silver imports are expected to snap back to the pre-covid levels of 6,500 to 7,000 tonnes in 2022
---
Educational Topic of the day
What is Role Reversal?
Whenever prices give a breakout above its resistance or a breakdown below its support by a significant amount, the breakout/breakdown levels change roles
This means a resistance level becomes a support level and support becomes a resistance level
---
Edited by Raunak Karwa
Let's connect, I always love hearing from you. Hit me up at Raunak_Karwa on Twitter or Raunak.karwa@finlearnacademy.com
---