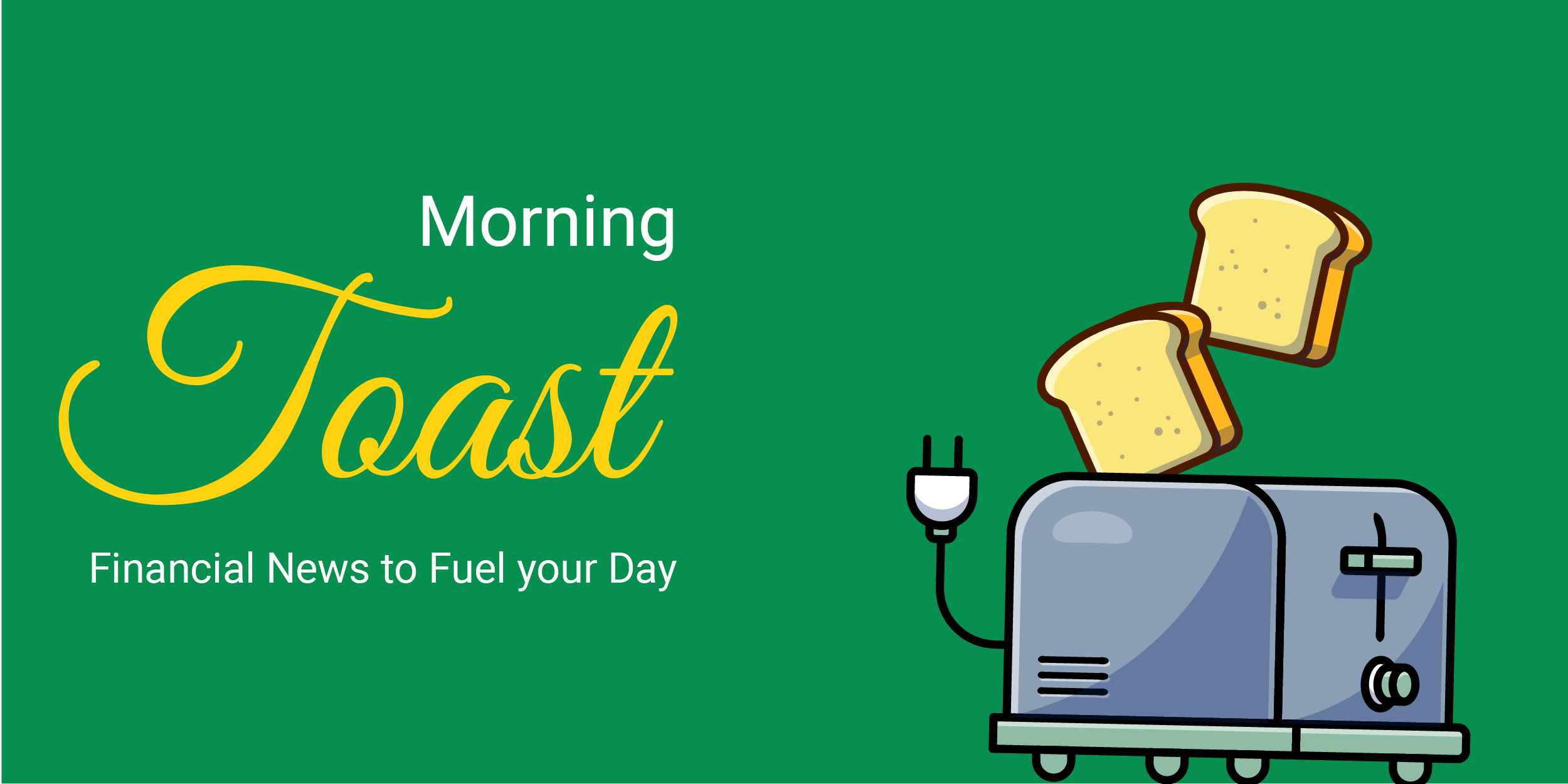 A Year Since The Tik-Tok Ban 🧐
FinLearn Academy
Yesterday's Market Performance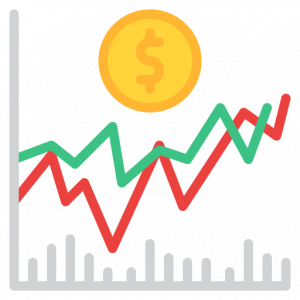 Nifty: 15721.50 I 27.00 (0.17%)
FII Sell Net: 1646.66 CR
DAX: 15531.04 I 159.55 (1.02%)
Sensex: 52482.71 I 66.95 (0.13%)
DII Buy Net: 1520.18 CR
FTSE: 7037.47 I 50.08 (0.71%)
---
We'd love to hear your thoughts on our newsletter. Please take this simple survey and give us your feedback. Survey
---
Howdy Toasters!
In today's issue, we discuss;
A year since the Tik-Tok ban- homegrown apps successfully filled up content & business void, right?
The E-Commerce giant Flipkart is on an expansion spree.
Vindhya Telelink's performance, other important financial news, and an educative concept to help you keep learning. Read along!
---

Vindhya Telelink: 1,314.25 | 85.50  (6.96%)
The stock jumped almost 7% after the company reported a sharp jump in consolidated profit at Rs 116.04 crore in Q4 FY21 against Rs 38.26 crore in Q4 FY20.
Graphite India: 637.35 | 5.85  (0.93%)
The stock closed green after the company reported a net profit of Rs 64 crore in the quarter ended March 2021 against a loss of Rs 7 crore in the year-ago period.
---

A year on from the TikTok ban, what's been happening in space?🤓
Following cross border tensions this time last year, the Government of India banned the extremely popular short form content mobile application, TikTok.

Overnight, millions of users, influencers, advertisers were left in limbo overnight, the space was filled with a slew of applications to target the void left by TikTok (both Indian & global)

Instagram Reels, Youtube Shorts, MXTakaTak, Josh, Moj, Roposo, Mitron, Trell, Chingari have all aimed to capture the market, build their DAUs, MAUs, Engagement Levels, and attract advertisers.
Nice! So how's the response? 🤔
On the eve of the ban, space had ~210 Million MAUs (with ~85-90% market share for TikTok); the industry took close to 9 months to touch 205 Million MAUs.

The uptick was slow, with initial skepticism (we imagine) and limited know-how around the Indian players hampering their growth, however, today 65-70% of the market has been filled by home-grown products, in stark contrast to expectations, as Instagram Reels & YouTube shorts were launched around the same time.

Space has exploded, to say the least; currently, a total of 110 Billion minutes of content is consumed across short-form content applications; this number is expected to touch (wait for it), 400 – 500 Billion minutes per month over the next couple of years (underlying opportunity is too good to ignore).

From the list above, four home-grown players stick out – MXTakaTak, Josh, Moj, and Roposo (for varying reasons); MXTakaTak and Roposo were amongst the breakout applications worldwide (by downloads & MAUs) in the period between Jan – March 2021.
So, what next? 🧐
The potential for monetization remains huge- to give you context, TikTok's competitor in China, Kuaishou, has periodically increased its monetization engagement (through shopping) and now has a monthly GMV of ~USD 50 Billion; at present, Indian players are running heavy expense driven organizations, focusing instead on downloads & MAUs.

A very unique feature for TikTok had been its 'use sound' feature that allowed users to use pre-existing music from one video & record over it; this allowed TikTok to sign multiple deals with record labels to distribute music through its a platform, via multiple engagement initiatives (Universal & Sony in the States, was in the process in India before the ban came through).

The ban put a stop to the expansion plans TikTok (learning from its global experiences) had for India, the opportunity size remains massive, it'll be interesting to see how this space evolves.
---


FlipKart is on an expansion spree (again?, wait which one) 🤨
The E-Commerce giant is opening its 9th Grocery fulfilment centre in Southern India and it's second in the state of Tamil Nadu.

Indicative of the sustained growth across the grocery business (no wonder Reliance, TATA have entered the space), the start-up (if we can still call it that), now has ~1.5 Million Sq. Ft of total area spread across 150 delivery hubs.

Interestingly, ~52% of demand on the marketplace is generated from Tier II and beyond cities, boosted by native language access.

Post pandemic demand has shifted towards more organized channels, especially given a heightened focus on hygiene and quality control.

Normalizing this demand, taking into consideration a hybrid approach, Flipkart and other e-commerce players have seen a huge shift in consumer preference.

Warehousing is expected to grow by 160%, with a total area touching ~35 Million Square Feet – largely driven by eCommerce.
---
What else caught our eye? 👀
Return of Pre-Pandemic habits? Or have we adapted to the changing times?
Sales of DIY (Do it your own) products like robotic vacuum cleaners, dishwashers, ovens have normalised to pre-pandemic levels, decreasing from the 2-4x surge that was noticed at the height of the pandemic
Several households, resorted to optimising daily chores through the utilisation of such tools have reverted to the old days, post the return of household help.
Business for DIY products has dropped 30-40% since the first wave, although the acceptability of products like dishwashers has grown, with companies clocking double digit growth.
Manufactures expect sales to normalise, although new categories have opened up, and with a low penetration level, a mix of pre-pandemic & post-pandemic consumption is expected to drive this space.
Sachin Bansal (ex-Flipkart) backed Navi MF launches cheapest Index fund on the block 
With a Total Expense Ratio (TER) of 0.06%, Navi MF has launched an open ended index fund, that will replicate the Nifty 50.
Interestingly, this fund's been launched at a time when most fund-houses have doubled or tripled their TER for passive or index funds.
Longevity of operations and performance history are always top of the mind for investors, but maybe price breaks that trend.
---

Put Option
Put options give holders of the option the right, but not the obligation, to sell a specified amount of an underlying security at a specified price within a specified time frame.
---
Best Industry-Based Tweet of the Day 💬
Stock Market Hack:

You invest $1,000 into a "risky" stock.

That $1,000 grows to $2,000.

Take the $1,000 profit and put it into a low-risk dividend stock.

Use high-risk profits to build low-risk wealth.

Keep doing this until your dividend income becomes your salary.

👇👇👇

— Ramp Capital (@RampCapitalLLC) June 30, 2021
---