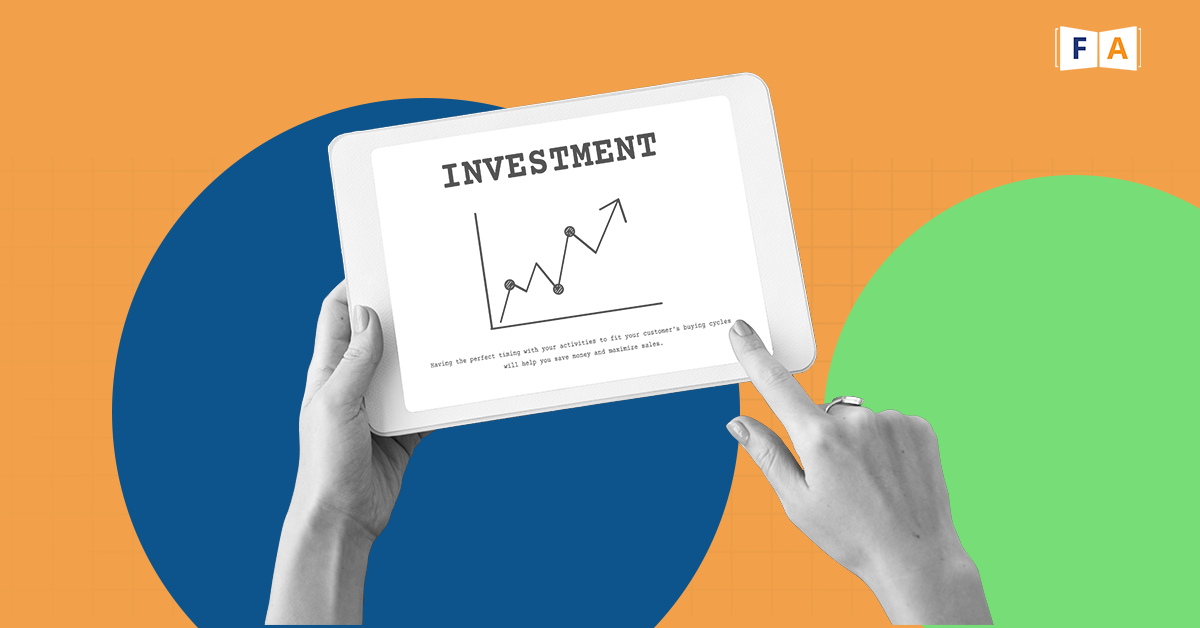 How to start investing in the stock market
FinLearn Academy
As we all know, investing in the stock market leads to a better outcome. While you are busy with life, investing a portion of your savings is a terrific method to set money aside. You may put it to good use later so that you can reap the full benefits of your hard work in the future.
Anyway, if you want to invest in the stock market, you will need a trading account, a Demat account, and money to invest.
To place sell or buy orders, you'll need a trading account. The Demat account serves as a bank, where shares purchased are placed and shares sold are removed.
To start a Demat Account, you must contact a depository participant (DP), also known as a depository agent, and complete an account opening form. You'll also need to include the relevant paperwork. You must also sign a contract that outlines the laws and regulations as well as the fees you will be charged. The DP will provide you with a Demat account number and a customer ID once the paperwork has been completed. You may also use the information to get into your Demat account online.
How to Get Started –
Recognize your Investment Requirements:
Before you begin investing in the stock market, you should be aware of your requirements and objectives. Aside from that, you must determine how much money to invest and at what rate. If you are a beginner, though, you should start with a tiny quantity. Furthermore, you should only invest in stocks that you are willing to lose. After you've deducted your costs and debt commitments from your income, you'll have a surplus to invest. You should also set aside some money for your retirement plan, insurance, and an emergency fund. You can put the rest of your money into stocks and other investment vehicles.
Analyze Investment Tactics:
Once you've figured out your investment capacity, you'll need to look at the stock market situation to figure out the finest investment approach. Individuals must find equities that are appropriate for their requirements. For example, if an investor wants to supplement his or her income, dividend-paying stocks are the way to go. Additionally, choosing growth companies is a good technique for beginners investing in the stock market who wish to increase their wealth.
Make the Appropriate Investments:
One of the most fundamental and crucial strategies that investors sometimes miss is making the right investments at the right time. Purchasing the indicated equities at the lowest possible price will boost the potential returns for investors. Furthermore, it is beneficial to sell the stock when it is at its maximum price.
Place a BUY/SELL order:
Nowadays, the majority of dealers trade online. Ascertain that you are familiar with the trading tool supplied by your broker and that you have made a trade request with the correct price and amount. Your broker will also provide you with free online training on how to invest in the stock market. If you want to trade intraday, though, you'll need to provide a target price and a stop-loss. Also, before you acquire shares, make sure you decide on these levels.
Monitor Your Portfolio:
Every investor should keep track of their portfolio to ensure that their initial judgments are still sound. The stock market is enormous, and the facts alter daily. To prevent possible losses and boost earnings, you must assess your portfolio. This does not imply that you must respond to every change in the price level, but it does imply that you must be aware of wider market patterns.
Emotional Self-Control:
Controlling your emotions is one of the most important aspects of the Stock Market Investment. The price of a corporation's shares reflects the market attitude toward that company. For example, if the majority of investors are pessimistic about a company's future, stock and share values will fall. Similarly, when investors place a high level of trust in a firm, its stock and share values rise. The ongoing fight between bears and bulls affects share prices, and short-term price swings are impacted by guesses, rumours, and emotions rather than methodical studies of the company's prospects, assets, and management.
As stock values fluctuate, investors begin to feel insecure and anxious, leading to considerations such as whether they should sell their stocks to prevent losses or hold on to them in the hopes of a price comeback. Because emotions are the primary motivator of behaviour, it is critical to thoroughly examine all considerations before making a final decision.
With these fundamental methods, everyone may confidently begin their financial journey. Maintaining discipline in the execution of one's investing plan, as well as a desire to learn something new every day, may lead to success.
The internet is filled with a plethora of information on investing in stocks for beginners, and it is very difficult to filter out what's relevant to efficiently learn to trade online. Here's where we step in – check out the best online Stock Market Trading Courses for Beginners at FinLearn Academy and start your journey towards becoming a successful trader.
---