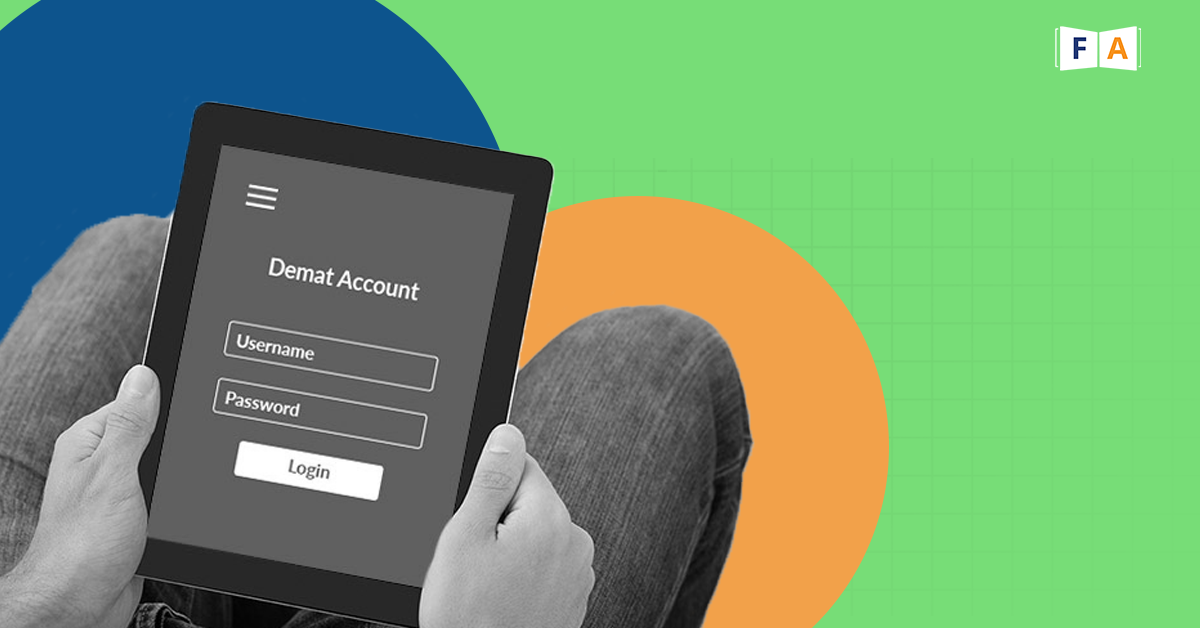 How to Open a Demat Account
FinLearn Academy
Dematerialization is the process of converting physical shares and securities into digital form in order to make buying, holding, and selling shares more convenient and faster.
To trade in dematerialized securities, an investor must first open a depository participant account (DP). There are two parts to a Demat account. You can either submit a DRF to dematerialize your physical shares or use your Demat account to buy and sell shares in Demat form.
All securities purchases are credited to the Demat account, while all securities sales are deducted from the Demat account. Bonuses and split shares are automatically credited to the Demat account.
A Demat account is a digital platform that allows you to track and manage your stocks. You can now maintain shares, mutual funds, gold bonds, government securities, and insurance policies in your Demat account in addition to stocks.
When you acquire shares in your trading account, your Demat account is paid on T+2 days (2 business days following the transaction date). On the T+1 day, your Demat account is debited when you sell stocks. You can use a Demat account to store your investments in the same way that you would a bank account.
What are the benefits of having a Demat account?
The following are some of the reasons why you should open a Demat account:
Safety: You don't have to worry about faked shares if you have a Demat account because all of the shares in your account are genuine.

Convenience: The trouble of keeping track of physical shares is eliminated with a Demat account.

Accessibility: Through your Demat account, you can view your investment information from anywhere and at any time.

Affordability: With a Demat account, you can avoid extra fees like handling fees and stamp taxes that come with real stock certificates.

All securities under one roof: A Demat account not only supports the stock market, but also stores other electronic financial instruments including bonds, mutual funds, and debt securities, allowing you to track and monitor all of your investments from one place.
Opening a Demat Account: A Step-by-Step Guide
The procedure for opening a Demat account is as follows: 
Step 1: Choose a Depository Participant (DP)
The first and most important step in opening a Demat account is to select a depository participant (DP). Banks, stockbrokers, and online investing platforms can help you find the best DP services accessible in India. When choosing a DP, make sure the service provider's offerings and functionalities match your requirements.
Step 2: Complete the Demat Account Opening Form and submit it.
To open a Demat account, go to your DP's website and complete the online Demat account opening form. You can open both a trading and a Demat account with any depository participants.
Step 3: Follow KYC (Know Your Customer) procedures.
It's time to fulfill the Know Your Customer (KYC) requirements after you've completed the Demat account application. KYC documents such as proof of identification, proof of address, bank account statement, and proof of income must be scanned. It is preferable to have all of the relevant paperwork on hand before applying since this will speed up the procedure.
Step 4: Finish the Verification Process
After giving your KYC information, you must complete an 'In-Person Verification' process (IPV). This is a critical exercise to perform in order to verify the accuracy of your records. Depending on your DP, you may be required to attend in person at either of your service provider's offices. Many depository participants, on the other hand, now offer IPV services over the internet via a camera or a smartphone.
Step 5: Sign the Agreement Copies
You'll be asked to sign a contract with your Depository Participant when you've been verified. All of the depository participant's and investors' responsibilities and rights are outlined in this agreement.
Step 6: Once all of the preceding procedures have been completed, obtain your BO ID number.
Your DP will begin processing your Demat account application after you sign the agreement. Once your application has been granted, you will be given a unique Beneficial Owner Identification Number (BO ID). With this BO ID, you can access your Demat account.
Other points to note – 
You must perform the following in order to select the best Demat account:
Select a dependable depository.

Look for a three-in-one service that combines the features of a savings account, a Demat account, and a trading account into one convenient package. Having all three accounts in one place simplifies the entire trading process.

Examine the overlapping charges (account opening fee, annual maintenance fee, transaction fee)

Look for a repository that doesn't impose an intraday trading cost (buying and selling shares on a single day)

Consult the customer service department of the depository.

Choose a Depository participant who allows you to complete e-KYC.
Now that you have opened your Demat Account, we wish you a safe and prosperous investing journey! 
---