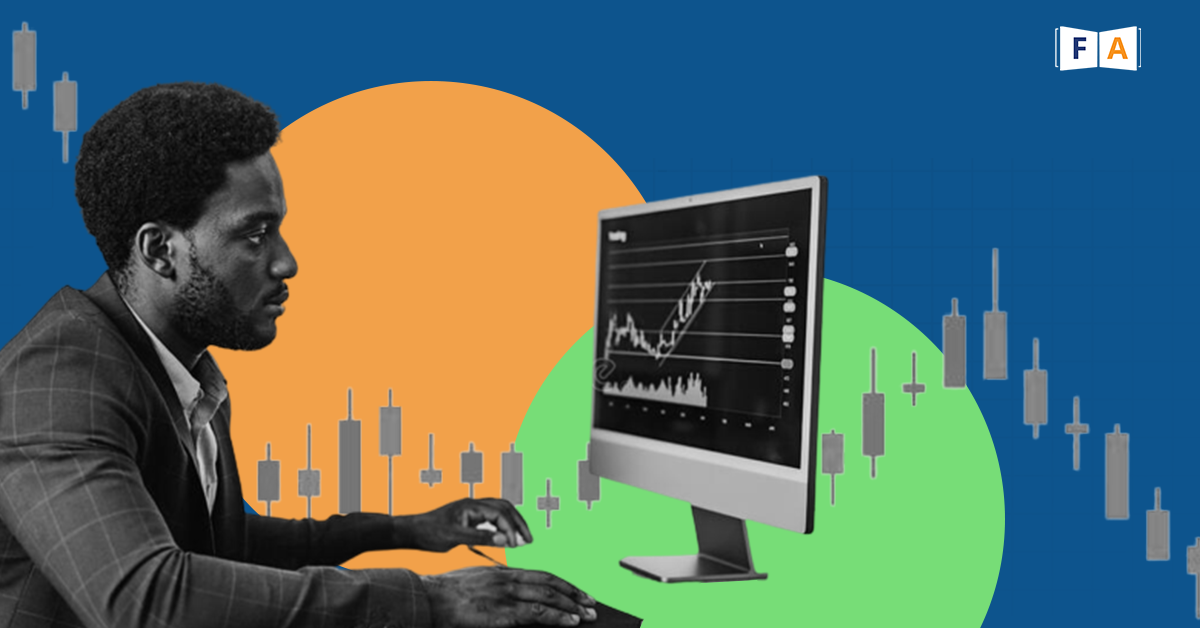 6 Best Practices When Trading Stocks
FinLearn Academy
Online stock trading is not child's play but with the right knowledge and a little practice, you can ace the market too. Here are some trading tips and tricks to help you become a successful trader –
1. Follow the long-term trend
Here's the thing: over the past 30, 40 years, the Indian stock market has been on an upswing. Any chart will show that the stock market in India has been going higher over time.
But just because it's in an uptrend over time doesn't imply it'll continue to rise every day. There are times when we are confronted with bear markets, recessions, and other similar events. Your trading strategy should be to trade in the direction of the long-term trend and monitor the performance of broad market indices such as the SENSEX and NIFTY.
Check to see if the index is higher than the 100-week moving average.
If the index is above the 100-week moving average, it is in a long-term uptrend, and you should search for stock market purchasing chances.
If the index falls below the 100-week moving average, you should assume that the market is in a bear market or perhaps a recession, and you should keep your money in cash.
2. Trade from a valuable area
Probably the most underrated trading tip but always trade from an area of value. Because discretionary traders aim to trade from a region of value, which might be a support level, the 50-day moving average, or an upward trendline, just because a stock is rising higher doesn't mean you should purchase it blindly.
These are areas of opportunity where you can better time your entries and get a better risk-to-reward ratio on your trade.
3. Invest in the most powerful stocks available
There are thousands of equities to choose from when trading stocks, and you will quickly get overwhelmed. To determine the strongest stocks, rank them according to their rate of change over the previous 50 weeks. The rate of change measures how much a stock's price has risen over time. After you've sorted the stocks, choose the ones with the highest rate of movement in value.
To put it another way, you're choosing the best stocks available. And the rationale for this is that equities that have outperformed the market in the previous 6 to 12 months are likely to continue to do so in the near future. This is why you should concentrate on strong stocks rather than weak stocks. One trading strategy to determine which stocks are strong is to rank them based on their pace of change.
4. Make your escape strategy
When trading stocks, you only enter a transaction if your trading strategy identifies a solid trading setup. In the same way, you should plan your leave ahead of time.
Whether you're departing based on a trailing stop loss, a crucial level, or fundamental news, you'll want to arrange everything ahead of time. Because if you don't plan your departure, you'll be thrilled if a stock rises in value but fear if it falls in value, and you'll sell at the bottom just before a climb upward. The most important thing to remember is to plan your exit ahead of time. If you're going to utilise a trailing stop loss, figure out what kind of trailing stop loss you'll use. If you're going to catch a swing, figure out where you're going to leave the trade ahead of time.
5. Before leaving a transaction, wait for the price to close
Based on the trading strategy and backtesting of successful traders,  one might discover that waiting for the closing price before exiting a trade makes sense for equities, especially for those of you who trade on the daily timeframe or higher. According to most studies, the price will frequently drop below your stop loss level before rebounding higher, allowing you to stay in the trade.
6. Be careful not to get carried away
We've been in a massive bull market since 2008, and it's been going on for a long time. We had some dips and adjustments along the road, but the last one or two years have been rather a calm sailing. The stock market is steadily rising week after week, month after month, with very modest corrections, and it's all too easy to get carried away and say, "Oh, I'm a stock-picking genius, and I'm terrific at trading, I'm good at stock trading."
You're not, believe me. It's simply because the market's overall mentality is positive, and markets have been steadily rising over the previous 12-18 months.
Don't get carried away thinking you're the next big thing in trading since this occurs to most when they first began dabbling in stocks.
That's the final piece of trading tip for you: don't get carried away. Simple markets do not imply that you are a skilled trader. It's just a simple market, and nearly anyone with both eyes closed may profit in a bull market when the market is continually rising.
Hope you found these trading tricks useful! The internet is filled with a plethora of information on the stock market in India, and it is very difficult to filter out what's relevant to efficiently learn to trade online. Here's where we step in – check out the best online Stock Market Trading Courses for Beginners at FinLearn Academy and start your journey towards becoming a successful trader.
---