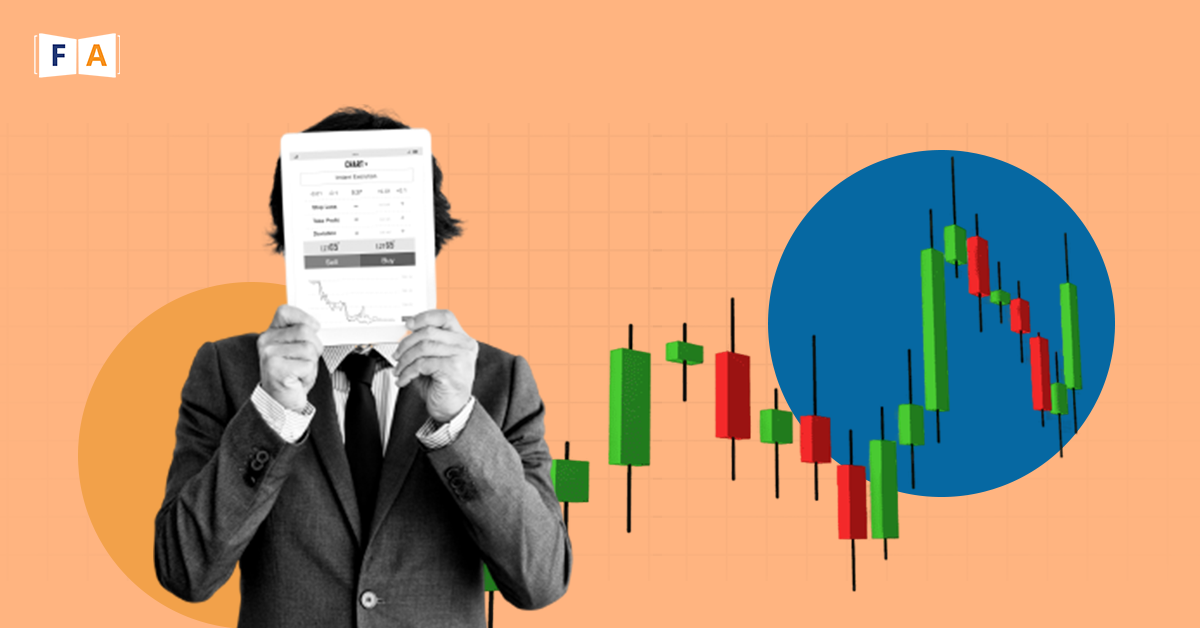 Best Practices When Trading Stocks
FinLearn Academy
Best Practices when trading stocks
Trading stocks is not for the faint-hearted. Here are some trading tips and tricks to make your online stock trading journey more profitable.
1. Trader or Investor?
To begin, you must first comprehend the distinction between a trader and an investor. A trader is someone who buys and sells stocks in a matter of minutes, hours, or days. An investor, on the other hand, is a long-term market participant who can keep his investments for months or even years.
You should be able to distinguish between the two and know what you want to do. This is due to the fact that trading strategies are ineffective for investors and investing methods are ineffective for traders. So, choose a side right now because this will serve as the cornerstone for your stock market trip.
2. Understand the basics
After you've decided on a side, the next stage in learning how to invest in the stock market is to master the fundamentals. Get a rudimentary understanding of the BSE, NSE, Sensex, and Nifty. To gain a general understanding of the market, learn more about stocks, stock market timings, who is a stockbroker, how the market operates, and so on.
Most newcomers neglect to learn the essentials in order to generate rapid money. However, if you don't understand the fundamentals, you won't be able to develop your own trading strategy. Spend at least a few days learning the fundamentals!
3. Choosing a stockbroker
Choosing a stockbroker is one of the most crucial decisions you'll have to make at the outset of your trading stocks career. In India, there are many stock brokers to choose from, making it tough for newbies. To make a decision, consider variables such as the broker's reputation, trading portal or software, and brokerage.
Pay specific attention to the brokerage, as you will be responsible for it regardless of whether you profit or lose on a deal. A flat fee or a percentage of the deal value can be charged for brokerage. This is significant for both offline and online stock trading, because the brokerage fees for repeated trades can soon add up.
4. Don't ignore the stop loss
A good trading strategy will never ignore a stop loss. A stop-loss allows you to choose a price at which your position will be automatically squared off, which helps you limit your losses. For example, if you buy 100 SBI shares at Rs. 350 and expect the price to grow, you can set a stop loss at Rs. 345.
If the stock price falls below Rs. 345, your 100 shares will be automatically squared off. Stop-loss orders should be used on all of your trades, at least in the early stages of your trading career. Most brokers now allow you to set a stop loss when placing a buy or sell order.
5. Never ever trade on margin
Here's the biggest trading tip you will ever get. One of the most prevalent issues faced by stock market traders is a lack of capital. Stockbrokers now provide the margin facility to help traders with this problem. For example, a broker may offer you a 5x margin on your capital. This means you can acquire shares worth Rs. 5 lakhs with a trading capital of Rs. 1 lakh.
Margin deals, on the other hand, must usually be squared off before the market closes on the same day. Professional traders may benefit from the margin facility, but beginners should avoid it because it might result in significant losses. Only trade with the money you have, and only when you've gained some experience should you use the margin feature.
6. Know the kinds of orders
Most stockbrokers now offer a variety of trade orders to enable traders who cannot spend long hours in front of the screen when the market is live. Normal, Stoploss (SL), Margin Intraday Square up (MIS), Bracket Order (BO), Limit Order, and Cover Order are some of the most prevalent types of trades (CO).
To be a skilled trader, you must first understand how different sorts of orders function. Stick to regular and stop-loss orders if you're seeking how to invest in stocks for beginners with minimal money. Normal orders can only be placed if you have the necessary funds in your trading account to make the buy.
Online stock trading has turned some people into millionaires while ruining many others at the same time. The internet has a plethora of information on trading tips and tricks. But it is an art that requires patience and experience. Once you are ready to begin your journey, FinLearn Academy has the best courses on trading stocks that are sure to leave you with all the necessary tools to become a successful trader.
---