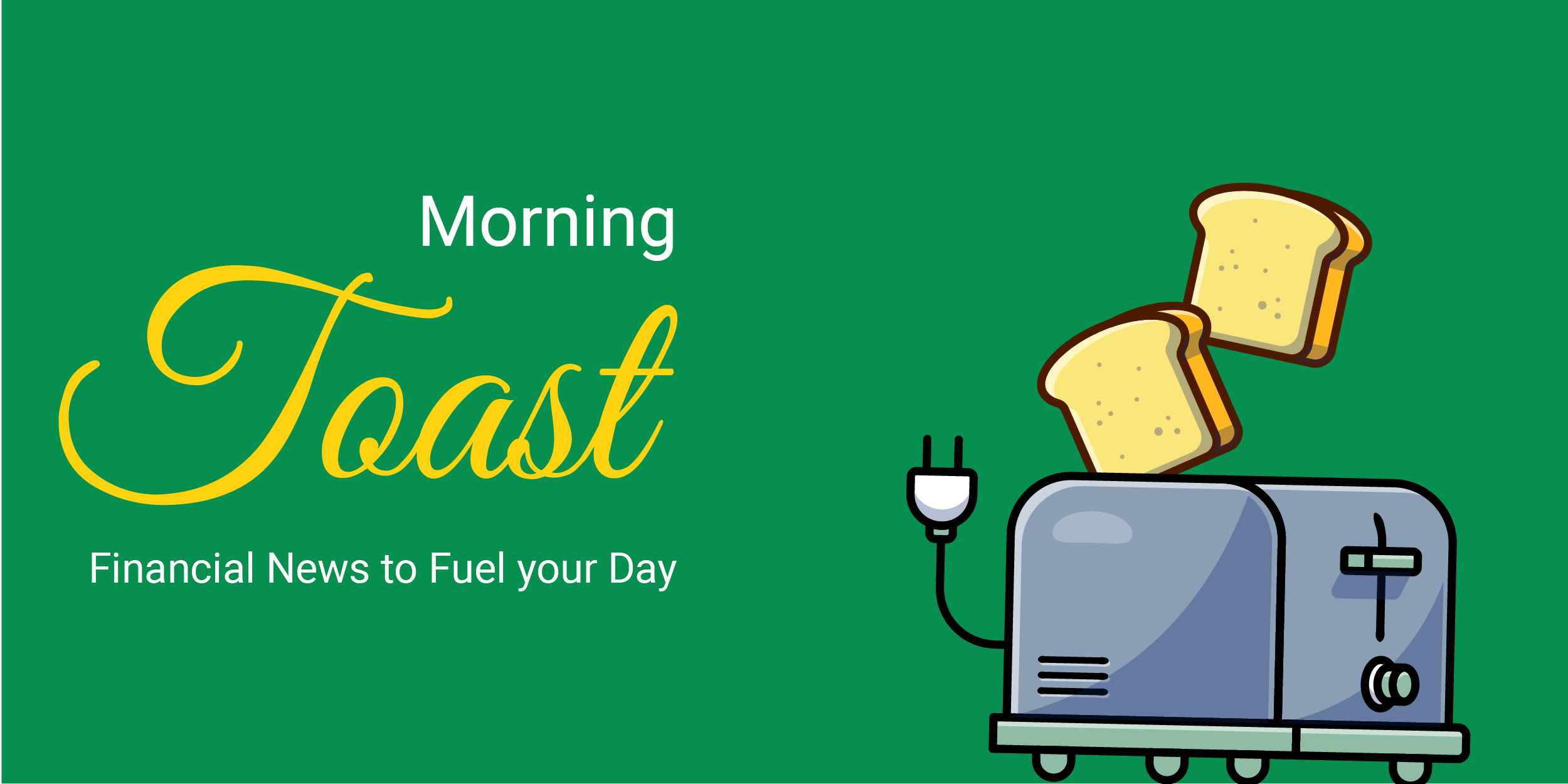 Zomato IPO: It's Happening, Everybody Stay Calm, It's Happening 🤩
Aastha Tiwari
Yesterday's Market Performance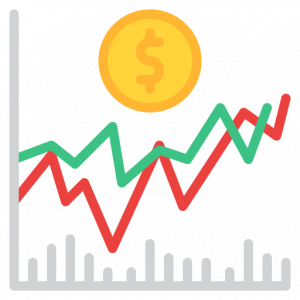 Nifty: 15692.60 I 2.80 (0.02%)
FII Sell Net: 745.97 CR
DAX: 15,790.51 I 102.58 (0.65%)
Sensex: 52372.69 I -13.50 (0.03%)
DII Buy Net: 447.42 CR
FTSE: 7,125.42 I 3.54 (0.05%)
---
We'd love to hear your thoughts on our newsletter. Please take this simple survey and give us your feedback. Survey
---
Howdy Toasters!
In today's issue, we discuss;
The hottest IPO of the year is all set to make stock market debut on 14th July (you know what we're talking about, right?)
Hero Electric, India's leading 2W Electric Manufacturer raises INR 220 Crore to fund expansion
Kitex Garments' performance, other important financial news, and an educative concept to help you keep learning. Read along!
---

Kitex Garments: 168.65 | 28.10 (14.99%)
The share price surged 20% after the kids apparel maker decided to initially invest Rs 1,000 crore in Telangana
Hatsun Agro Products: 1012.55 | 76.45  (8.17%)
The script gained over 8% after the company commenced commercial production of milk at its Uthiyur plant situated in Uthiyur Village, Kangeyam Taluk
Note: Above are not owned by the authors of the newsletter and are neither recommendations to buy the stocks; not our style at FinLearn.
---


Zomato IPO: it's happening, everybody stay calm, it's happening (if you catch our Office reference :P) 🤩
Indian investors will get a unique opportunity this week – a new-age, post-2008 launched technology start-up, that has raised upwards of USD 2 Billion to date, is launching its IPO (July 14th to 16th); Zomato, probably the second most used app on our phones (after the multiple social media / messaging solutions) is planning to list at an MCAP of INR 60,000 crores; it's monumental, to say the least

Founded in 2008, Zomato started off as a listing company, allowing users to scan restaurant menus, peruse contact details and eventually make reservations (think: Yelp.com in the USA) morphing into a food delivery business (>90% of revenue contribution in 2021) only after 2015 (post the emergence of Swiggy, Uber Eats, other such players); balance revenue is generated through newly started solutions including B2B SaaS services to restaurants, farm & other ingredient supplies/warehousing to restaurants (the company also has an investment in Grofers)

Zomato has grown (duh!) in the last three years, and what you see today is the culmination of increased growth (& burn), a maturing (ish) market and highly focused activities (in comparison to the early years, where the start-up was still finding it's MOAT)–

MAUs (Crores) – 1.38 (2018) to 4.15 (2020)

Active Food Delivery Restaurants – 33,192 (2018) to 143,089 (2020)

Orders (crores) – 3.06 (2018) to 40.3 (2020)

Gross Order Value (Crores) – 1,334 (2018) to 11,221 (2020)

The start-up today commands a 45% market share (Swiggy at 47%), with services across Food Delivery, Dining Out (search & discovery, table reservations, and restaurant listings) Loyalty & Rewards, and HyperPure (supply chain); positioning itself as the Yelp meets DoorDash meets OpenTable under a single platform

The pandemic had its effect, with Gross Order Value (sum of all orders on the platform), number of orders, and average order value all dipping (lack of awareness towards covid transmission via food) impacting the company during the initial months, albeit momentarily, with more than ample recovery in demand and these metrics post
Damn! Tell me more? What are the financials like, and what about growth going forward?  🤔
Presently, 8-9% of food consumption in India is driven via restaurants (in context, China & USA are at 43% & 47%); similarly, food delivery users in India amount to ~50-55 Million (China & USA are at 500 Million & 100 Million); we tend to eat at home, and if we do order, overall average order value tends to be on the lower side (given our demographics and average per capita income), however, the sheer size leaves a large opportunity size to be tapped?

On a per order basis, pandemic influenced, Zomato is profitable, generating ~Rs 88 in revenue (Commissions, Food Delivery Ad Sales & delivery fees paid by customers), with costs around the INR 60 mark (delivery cost + availability fee by Zomato, discounts, other support costs like payment gateway, etc), generating ~INR 23 profit per order (disclaimer, this does not include other overhead costs like brand & marketing, corporate fixed costs)

The company's managed its financials (to say the least), with costs relatively under control (decreased discounting & normalizing of marketing expenditure) in 2021, massively helping; on revenue of INR 2742 Crores, the company racked up expenditure to the tune of INR 2385 (in FY2020), burning deep (to gain market share?); this full changed in 2021, with revenue dipping (pandemic infused), but costs under control (massively)

The pandemic affected the company (visible in the revenue dip in 2021), although recovery has been quicker than anticipated, with the company posting its highest ever GOV in Q4FY2021; consumption patterns have changed, and with it business dynamics?
Okay! IPO Details? How much will this cost me? 🧐
A MCAP of INR 60,000 crore is interesting?; to give context, India's top 20 listed / best hospital chains are valued lesser, and the top 6 QSR Chains are just about equal in terms of MCAP (although to be fair these are not direct comparisons in any sense); valuations look on the richer side, in comparison to global players like DoorDash & Meiutan (delivered higher growth numbers, with lesser PE (x) multiples at the time of listing)
IPO (INR 9375 crore) is a combination of fresh issue (INR 9000 Crore to be used for organic & inorganic growth, general corporate purposes) and a secondary issue (INR 375 Crore, that provides early investor InfoEdge a partial exit); Price Band for the issue is fixed at INR 72-76 per share (face value of re1 per share)
Disclaimer- Authors of this newsletter have not applied for Zomato IPO
---


2W & 3W amount for ~98% of the electric automobile demand; Hero Electric, India's leading 2W Electric Manufacturer raises INR 220 Crore to fund expansion 🧐
With the FLAME II initiative subsidizing costs and incentivizing manufactures to slash prices, in addition to state-specific subsidies, India's Electric Automobile space is on the cusp of liftoff?

Hero Electric, India's leading player is planning to expand its manufacturing capacity from about 75,000 units annually to 300,000 units by early next year (Woah)

With the expectation of ~10% of the 2W & 3W market turning electric in 2025, demand is expected to rise from the current 150,000 units sold in a year to ~ 2 Million units

An overall maturity of the space has certainly helped in accentuating demand, with decreased battery costs, one-directional fuel prices (lol), decreasing gap between fuel & electric technologies all helping in driving demand for electric

Next up for Indian players seem to be the grounds up development of products, locally, decreasing dependence on China for raw materials, design and assembly;
---
What else caught our eye? 👀
Jio maintains subscriber addition pace (with a disclaimer), followed by Airtel & Vodafone Idea (you don't say)
Jio maintained it's pace, with a net addition of 4.8 Million wireless users in the month of April, with Airtel adding 0.5 million new users and Vi showing a decline of 1.8 million users
Jio has the highest subscriber count (427.6 Million) in the three player market, followed by Airtel (352.9 million) & Vi (281.9 million)
Of key importance is the number of active subscribers in the above numbers —  wait for it – a whopping 22% of Jio Subscriber base is in-active; to give you context, only 2% of Airtel subscribers are inactive and 11% in case of Vi
---

At the money
A situation where the options strike price is the same as the price of the underlying securities.
---
Best Industry-Based Tweet of the Day 💬
Everyone wants to buy good business at attractive valuations, but the majority buy when it becomes expensive.

Example: Both IEX & CDSL were trading around 20-25 PE's 2-3 years ago but it was not quality at that time.

Now everyone crazy about these two stocks at 50-55 PEs.

— Vivek (@Vivek_Investor) July 11, 2021
---