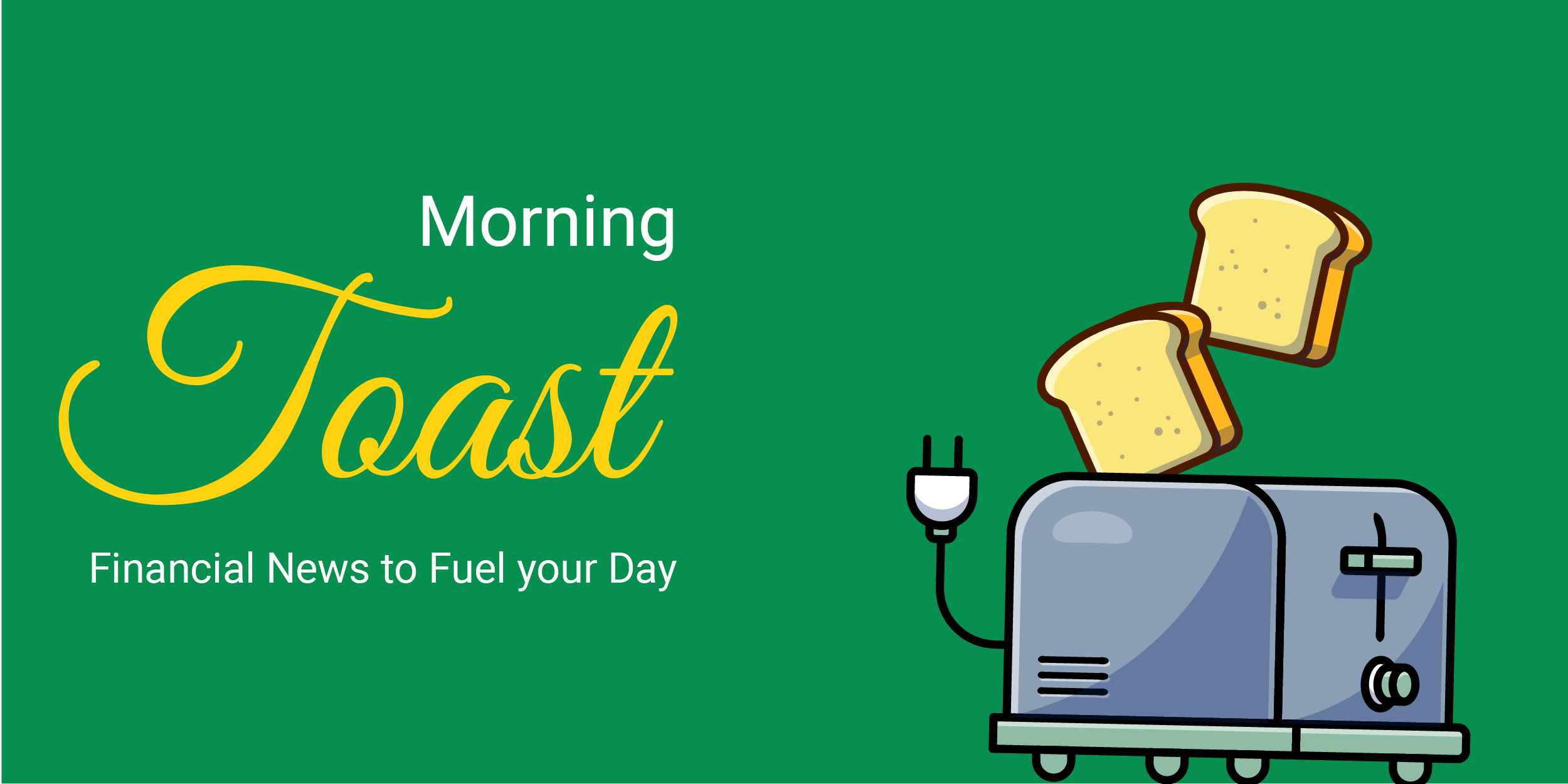 We Got Poorer in The Last Year, Despite The Crazy Boom in The Market😶
Aastha Tiwari
Yesterday's Market Performance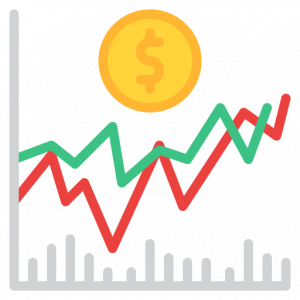 Nifty: 15686.95 I 0.00 (0.00%)
FII Buy Net: 3156.53 CR
DAX: 15456.39 I 179.94 (1.15%)
Sensex: 52306.08 I0.00 (0.00%)
DII Buy Net: 1317.20 CR
FTSE: 7074 I 15.95 (0.22%)
---
Howdy Toasters!
In today's issue, we discuss;
Our favorite airline Jey Airways to make a comeback, and guess what- the market is quite enthused about this development.
Our sinking economy due to the pandemic shutdown even though the market touched all-time high.
Bharat Electronics' performance, other important financial news, and an educative concept to help you keep learning. Read along!
---

Bharat Electronics: 168.50 | 17.10  (11.29%)
The state-owned script jumped over 11% after the aerospace and defence electronics company reported a net profit of Rs 1,352.38 crore for the quarter ended March 2021.
Godrej Agrovet: 632.35 | 56.60 (9.83%)
The script jumped over 9% after the parent company Godrej Industries increased its stake in the share
According to bulk deals data, the promoter acquired 9,76,047 equity shares in the company at Rs 570 per share via open market purchases.
Jaypee Infratech: 3.25 | 0.15 (4.41%)
Profit booking took place after the company reported a consolidated loss at Rs 491.6 crore in Q4FY21 against a loss of Rs 940.53 crore in Q4FY20.
---


Our favorite airline's back! Or at least en-route to being back 😛
Grounded since 2019, Jet Airways took a giant flight (pun intended) towards restarting operations; NCLT, India's Bankruptcy court approved the bid submitted by a consortium of investors (UK Based Kalrock Capital & Dubai based entrepreneur Murari Jalan).

With plans to invest INR 600 crore over the next couple of years, the consortium aims at repaying creditor to the tune of INR 1,183 crores over 5 years and eventually owning ~90% of the carrier.

One of the largest airlines (at the time of grounding), the new owners aim to leverage the Jet Brand, albeit at a size miniscule in comparison to its heyday (you got to re-start somewhere right?).

Arguing against the order, the Ministry of Civil Aviation & Directorate General Civil Aviation claimed that Jet cannot reclaim slots that have already been distributed to other airlines.
Awesome! So, when can I start traveling again (post covid of-course)? 🤩
Slots are going to be a challenge. Jet's old slots were top of the line, Mumbai & Delhi heavy slots that catered to the leisure & corporate traveler alike; with no operations since 2019, these were leased out to competitors.

There's for sure going to be a legal wrangle over these slots, with the consortium laying claim to some of these, in conjunction with the capacity addition they plan to do (several sources suggest they will have 25 operational aircraft by end of the first year of operations).

Repayment of creditor dues, employees, and workers is expected to come from internal accruals and sale of assets (defunct airlines, luxury vehicles??).

The market was particularly enthused about this development, with Jet hitting the upper circuit in trading yesterday (why are you even surprised?).
---

We got poorer in the last year, even though the markets touched an all-time high! 😯
While household wealth rose worldwise, we (Indians) got poorer because a crash in real-estate was not offset by the rise (astronomical) in Stock Markets; household wealth in India decreased by 6.1% in dollar terms, and 3.6% in INR.
Non Financial Assets (think: Real Estate) fell by ~9% against a 2% gain in financial assets; making us poorer in comparison to last year; pandemic real estate buying has been quite mainstream, we now know why?
Gini Coefficient (measure of inequality in a country) rose as well, and individuals with limited exposure to financial assets feeling the pinch; the GINI coefficient has risen from 72 in 2000 to a high of 82.3 at the end of 2020.
Share of Financial Assets as % of overall household income rose quicker in China vs India, reflecting the increase, backed by stronger market performance (over a longer time frame).
Damn! Seriously?😥
Globally, wealth share for the top 1% rose from 33.5% to 40.5% at the end of 2020, on the back of rising share prices.
Global share of millionaires expanded by 5.2 million to 56.1 million, and an individual now requires more than USD 1 Million to be a part of the top 1%.
Believe this – the Ultra High Net Worth Individual (categorised as an individual with greater than USD 50 Million) group increased by 24%, its greatest increase since 2003 (yes!!).
Latin America performed poorest, with a 11.4% wealth loss; economists have argued that Covid Year 2020 is an anomaly, with government & central bank induced policy measures impacting immensely.
---
What else caught our eye? 👀
ICICI Bank capitalises on HDFC Bank's absence from the cards game (pun intended :P) 
HDFC Bank lost near 1.6% in market share to a combination of ICICI, Axis & SBI Cards on the back of an embargo to issue new cards because of repeated tech glitches and meltdowns (see our issue earlier on HDFCs troubles).
Tying up with NeoBanks & FinTechs to service a market (without its leader) has allowed ICICI to gear forward with its product offering.
China continues its cold war on Cryptos 
Taking the Crypto ban one step forward, China banned ~90% of their mining farms, has setup snitching helplines to report anyone pumping out BTC and has urged AliPay and other major banks to completely kill any crypto trading (nasty).

~65% of global BTC mining happens in China, so this is huge; mining computers use mountains of electricity to validate transactions and mine new coins; and with a reliance on coal power to run these plants, China is now cracking down to meet its climate goals (wait is this what Elon was talking about?).

Mining is expected to move to the US (of course) but given the cost of mining is expensive, there is expected to be a lag, not to mention other side effects.
India updates e-commerce rules to wrong foot global giants Flipkart & Amazon 
Ministry of Consumer Affairs introduced new guidelines like limiting the number of flash sales (yeah, really), reining in a private label push, requirement of compliance officers and inputting liability towards the platform in case the seller is negligent.

Another more impactful one included clauses that would directly affect Flipkart and Amazon, with directives issues to prevent global players from circumventing FDI in retail by partly owning registered sellers on their platform.
---

MACD (Moving Average Convergence Divergence)
It shows the relationship between two moving averages of a script's price. It is calculated by subtracting the 26-period exponential moving average (EMA) from the 12-period EMA. It triggers technical signals when it crosses above (to buy) or below (to sell) its signal line.
---
Best Industry-Based Tweet of the Day 💬
Tweet Thread
A snapshot of financial behaviour in rural households in India 🇮🇳 (Tier III – Tier VI)

As per RBI classificaiton:
Tier III – Population 20K – 50K
Tier VI – Population less than 5000

From All India Financial Inclusion Survey 🧵#DesignForIndia #FinancialInclusion

— Dharmesh Ba (@dharmeshba) June 23, 2021
---