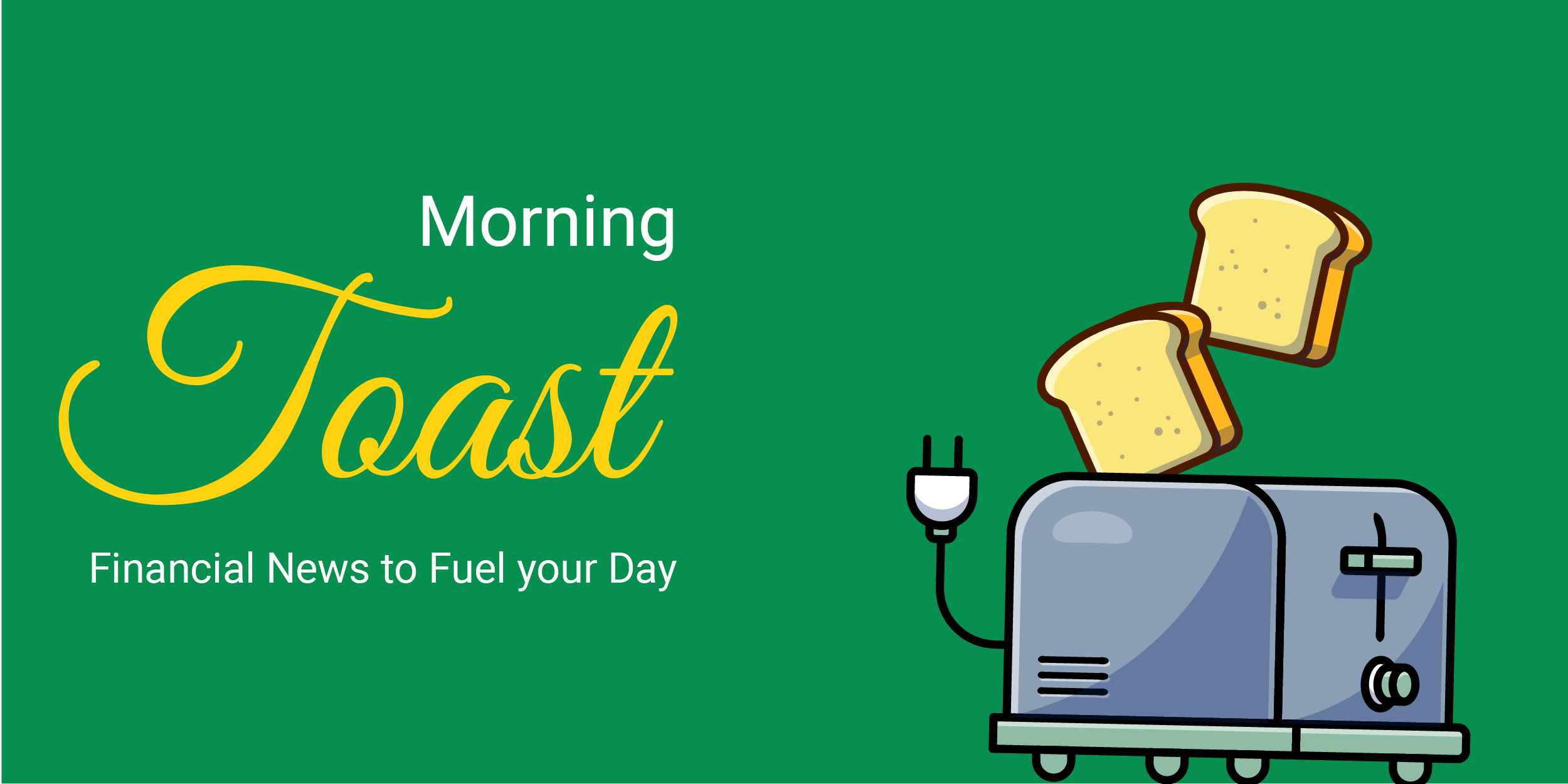 The Global Economy's Set for the Fastest Recession Recovery 🔋
Aastha Tiwari
Yesterday's Market Performance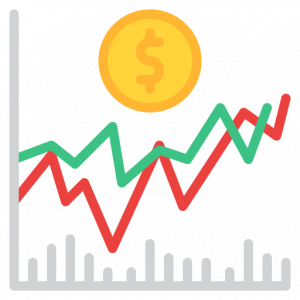 Nifty: 15635.35 I 104.75 (0.67%)  
FIIs net sell: 846.37 Cr
DAX: 15581.14 I 59.46 (0.38%)
Sensex: 51941.64 | 333.93 (0.64%)
DIIs net sell: 271.70 Cr
FTSE: 7081.01 | 14.08 (0.20%)
---
Howdy Toasters!
In today's issue, we discuss; Global Economy- seems like it's set for the fastest recession recovery (at least according to World Bank), Bitcoin's security is now under questions leading to a 7% dip (the reason can be the recovery of the ransom paid to the hackers), Tata Power's performance, other important financial news, and an educative concept to help you keep learning. Read along!
---

Tata Power: 124.65 | 7.60  (6.49%)
The stock jumped over 6 percent after CCI cleared Tata Power's acquisition of stakes in three Odisha power utilities. Tata Power Company's proposed purchase of 51 percent stake each in three power utilities in Odisha has been cleared by fair trade regulator CCI.
Will these acquisitions and aggressive changes for the future (Electric vehicle) be promising for the shareholders?
Petronet LNG: 228.30 | 19.85 (8.00%)
Petronet LNG Ltd has reported a 29 percent quarter-on-quarter (QoQ) decline in the standalone profit at Rs 623.37 crore for the quarter ended March 31, 2021. Board recommends a dividend of Rs 3.50 per share. Market sentiment and decline in profit resulted in the stock crashing over 7%.
---

The Global Economy is set for the fastest recession recovery in 80 years (what??) 🤨 
The World Bank (of-course) in its half yearly update, has rejigged the growth forecast for the World Economy (more on what this is) from 4.1% (at the start of the year) to a sweet 5.6%, on the back of swifter vaccine roll-out, fiscal easing & sooner than expected return to normalcy.

>90% of wealth nations are expected to reach pre-pandemic GDP levels before 2022, compared to only a 1/3rd of low income countries (makes sense, inequitable distribution & everything).

China's economy is growing faster than the global growth rate (why is this not surprising), at ~8.5% and on the back of pent-up demand.
Nice! Tell me more 🧐
Among major economies, US growth is forecasted to touch 6.8% this year, reflecting swift vaccine roll-out, major fiscal easing and increased relaxation of pandemic restrictions.
Emerging markets and developing economies as a group are expected to grow at 6% supported by higher demand & elevated commodity prices (we covered this through a deep dive on the Copper market).
Closer look at the emerging markets growth suggests a different picture..with growth ex-of China down to modest 4.4%, with gains not expected to cover for losses suffered during 2020 recession (yes, that's what we're calling it now), and a recovery not forthcoming till 2022.
Woah! Okay, give me the cold hard facts 🤓
The report mentioned the recovery was aided because large economics (US, UK) were able to return to normalcy sooner than expected on a quicker roll-out of their vaccine program (ie. Vaccine hoarding).
Aftereffects of this pandemic are expected to be far more pronounced for Emerging Economies & Developing Nations with a decrease in per capita income, reversal to years of poverty reduction and pushing ~100 Million people back into poverty.
And India? – group of economies India's a part of are forecasted to take longer to recover to pre-pandemic levels (beyond 2022).
---

US Officials recovered USD 2.3 Million in Bitcoin Ransom, leading to a crypto fall (you'd say this would be a reason to be happy right?) 😏
Bitcoin fell to its lowest levels in months, with its crypto buddies Doge and Ethereum suffering in tandem.
Attributed to US officials recovering USD 2.3 Million worth of crypto that was paid as ransom to the colonial pipeline hackers (US's largest fuel pipeline got hacked last month, with Colonial paying the hackers in BTC).
Investigators (US government has recently launched a new task force, aimed at dealing with the increasing cyber attacks) accessed the password for one of the hacker's Bitcoin wallets, and managed to seize or recover (leave it to you to judge that) more than half of the ransom.
Wait, I thought Cryptos were hard to trace? 🙄
Yess- BTCs have been used increasingly as a mode to collect ransom, given the relative difficulty in tracing, but yesterday's recovery sort of shatters that notion (right?).
Of-course this is a win for the government, however, there was more to take from this (than just the USD 2.3 Million recovered), with a key USP (if we may call it that), the security functionality and untraceability of the currency.
---

What else caught our eye? 👀
VAX Passports are a thing? 
Indian government unveiled a facility for out-bound Indians, by allowing a tweak in the Cowin application and decreasing the number of days between the two shots.
Applicable if you're an athlete competing at the Tokyo Olympics or a student at a foriegn university that has requested for complete vaccination prior to resumption of in-person classes.
As a next step, the government is creating a database allowing citizens to link their vaccine certification with their passport, for ease upon arrival at foreign destinations.
Realty sector to suffer more? 
Banks have set stringent conditions for real estate lending, with NBFCs increasing their threshold for fear of rising NPAs.

Developers have struggled to obtain any kind of construction finance (crucial to development, ~50% of overall project costs), and that seems to have only exacerbated during the second wave.

Metro cities have multiple projects in various stages of development, with lack of funding impacting the completion.
CNN, Amazon, PayPal, The Guardian, NYT & UK Government's websites were all down because of this one company
Cloud Service Provider, Fastly blamed an internal glitch that resulted in our favourite (no?) websites being down for over an hour.
Fastly is everywhere…companies use it speed up their webpages, and get things to your screen faster (funny how that worked out).
Weirdly enough, Fastyly shares did not go down with the network, with competitor companies Cloudfare & Akamai, were also in the ++
---

Initial Public Offering (IPO)
An initial public offering (IPO) refers to the process of offering shares of a private corporation to the public. Companies must meet requirements by exchanges and the Securities Exchange Board of India (SEBI) to hold an IPO. Companies hire investment banks to market, gauge demand, set the IPO price and date, issue size, and more. An IPO can be seen as an exit strategy for the company's founders and early investors like venture capitalists or angel investors.
---
Toast – Quote of the Day 📜
"Limit your size in any position so that fear does not become the prevailing instinct guiding your judgment"
Joe Vidich
---