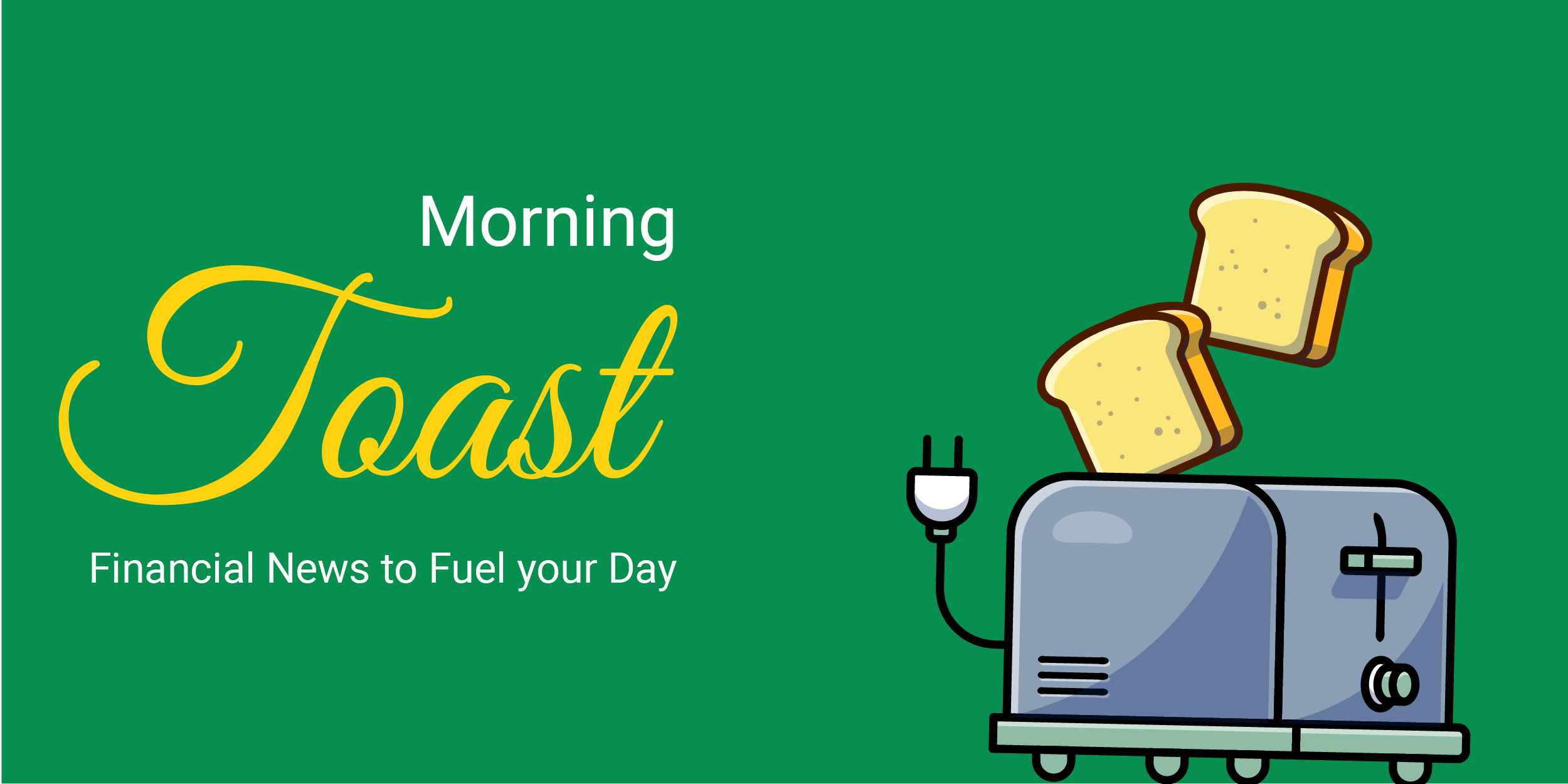 Telecom & Media- The Favorite Sector Among Foreign Investors
Aastha Tiwari
Yesterday's Market Performance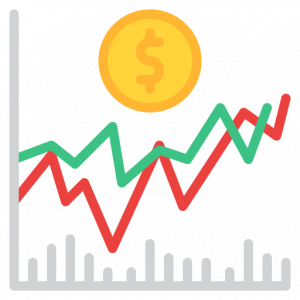 Nifty: 17369.30 I 15.80  (0.09%)
FII Buy Net: 423.44 CR
DAX: 15,609.81 I 13.34 (0.09%)
Sensex: 58305.07 I 54.81 (0.09%)
DII Buy Net: 704.21 CR
FTSE: 7,029.20 I 4.99 (0.07%)
(Market numbers are of 9th Sep)
---
We'd love to hear your thoughts on our newsletter. Please take this simple survey and give us your feedback. Survey
---
Howdy Toasters!
Join our Discord community where we discuss all things related to finance (trading, investing, economics, data, MFs & more) + memes (of course). Join here (promise we won't spam, have we ever??)
In today's issue, we discuss;
Telecom & Media – the top performer in FII portfolios
TikTok Reportedly Overtakes YouTube In US Average Watch Time
Ford to bid adieu to India
And some fundamental analysis concepts to widen your horizon (not saying otherwise 🙈)  Read along!
---

UCO Bank: 14.20 | +1.40 (+10.84%)
The share price gained over 10% after the Reserve Bank of India lifted Prompt Corrective Action (PCA) restrictions on the bank
SBI Life: 1173.20 | -46.85 (-3.84%)
The stock slips around 4% after Canada Pension Fund said that that they plan to sell 2% stake in the company, eyes Rs 2,440 Cr at top end
---


What have our friends, the FIIs & DIIs been up to during the week? Names, Sectors, MCaps et al.  🤩🚀
FIIs sold equities to the tune of INR 15 Bn this week (6th – 9th September), consistent with the general trend observed over the last ~12 weeks (see image below)

In comparison to other Asian Indices, FII behavior towards India was similar, with a particular cooling post the initial strength observed at the start of the month (India & South Korea were negative, while Indonesia, Taiwan & Malaysia recorded positive buying, consistent to the month as a whole)

DIIs have maintained their consistent buying, mopping up INR 4 bn during the week, building on the theme developed over the last ~12 weeks

Activity & Flows wise, the last two weeks have been hectic, with the Nifty consolidating at all-time highs through some strong FII buying (selectively) and consistent DII actions
Interesting! Tell me more? Names, sectors? (You knowww the drill) 🤔
Sectors 
Telecom & Media was the top performer, up 5.5%, while also seeing a 12% addition on Open Interest

Consumer Discretionary was up 2.1%, with a marginal rise in Open Interest

Financial Services saw a 15% rise in Open Interest (indicating a higher number of traded contracts, with greater focus in the sector, in comparison
1-50 Market Capitalisation (MCap) 
Grasim & Bharti Airtel were up during the week (5.5% & 4.1% respectively), with decent Open Interest change as well (6% & 9%)
Financial Services were in discussion, with HDFC Limited & Kotak Bank ending the week strongly (up 2% & 1.3%), while SBI Life (down 5.8%) and Axis Bank (down 1.3%) closed in the negative
51-100 MCap
IRCTC was a rocket during the week, up 15%, with an Open Interest change of 23%; on a YTD basis the stock has added 127% vs Sensex 22% during the same period

Naukri & Indostar were up during the week as well, 7.6% and 7% respectively, with a sizeable jump in Open Interest (23% and 7.3%) respectively

Healthcare stocks (think: Auropharma, Torrent Pharma) were down during the week; surprisingly another name that suffered was Indigo (we covered the stock from a technical perspective last week)
101- onwards MCap (Midcap & beyond, all our favorites cos) 
Idea was up 16% during the week, with Open Interest in the name rising by 65% (of course!!!); the stock initially made an intraday high on news circulating on a possible relief package for the company ahead of a cabinet meeting (convenient :P)

Voltas (consumer durable picking up with post-monsoon season upon us) & Indian Energy Exchange were up 11%, while IndiaMart was also up 9% during the week
---

TikTok overtakes YouTube in US / UK average watch time (damnn, so less is more?? :P)  😵
According to a report from an app analytics firm, TikTok users spend upwards of 24 hours per month consuming content on the app, which is greater by ~2 hours in comparison to YouTube (22 hours & 40 minutes) for the US markets (for android devices)

In the UK, the difference is wider, with users spending ~26 hours per month consuming content, vs 16 hours spent on YouTube

Taking cognizance of the meteoric rise TikTok has had over the last couple of years, tells us something intriguing about consumption habits – less is more, with 3-minute maximum video limit a stronger pull vs the average video length of 10 minutes on YouTube (interesting)

Granted the data above, is only for Android users, yet how different are our consumption habits over different platforms? To prepare for a fast-emerging preference?, YouTube has launched YouTube Shorts
Damn!! Nice! Tell me more? 🤔
Time spent on YouTube, Facebook & WhatsApp dominate the time spent charts, however, the landscape is changing, with TikTok sitting comfortably at number 6 in the first half of 2021 (from outside the top 10 in 2019)

Youtube remains the leader in terms of both depth & breadth of engagement, due to the sheer number of users + longevity of existence, yet the landscape is changing, with average time spent for users higher on TikTok

Further, consumers are shifting to a model of paying for content creators, instead of professionally produced content, illustrating a shift towards authentic experiences (YouTube & TikTok outrank Disney+ Hotstar in terms of $$)

Building a loop between the creator & viewer, pushing interaction levels, and developing that sense of community is driving success in terms of engagement metrics, with LiveStreaming & In-Video purchases picking up exponentially
---
What else caught our eye? 👀
Oyo x Microsoft (sounds too exciting!!)
Oyo has entered into a multi-year alliance with Microsoft to develop new travel technologies (using the Azure cloud infra and AI)

It has invested $5 million into the hospitality startup.

Through this collab, OYO is looking to streamline its booking process, price-optimization and improve the overall digital capabilities of small and medium hotels.
Fuelling the EV run (puns not intended) 
Jio-bp (the JV of Reliance and bp) has partnered with BluSmart (a ride-hailing platform) to set up a network of large-scale EV charging stations.

Meanwhile, Tata Power and the Lodha Real Estate Group have tied up to provide EV charging infrastructure in all the latter's residential and commercial projects.
Ford to bid adieu to India 
Ford Motor Co. will shut down its manufacturing units in India, affecting about 4000 employees and costing the company $2 billion in restructuring charges.

Huge losses and weak demand have not helped Ford's case, and it has decided to instead focus on markets like China to create a more sustainable business.

Coming shortly after Tesla's hesitancy to set up shop here, Ford's retreat is being seen as a major blow to the government's Make in India initiative.
---

ASM & GSM
Previous
September 9, 2021
---