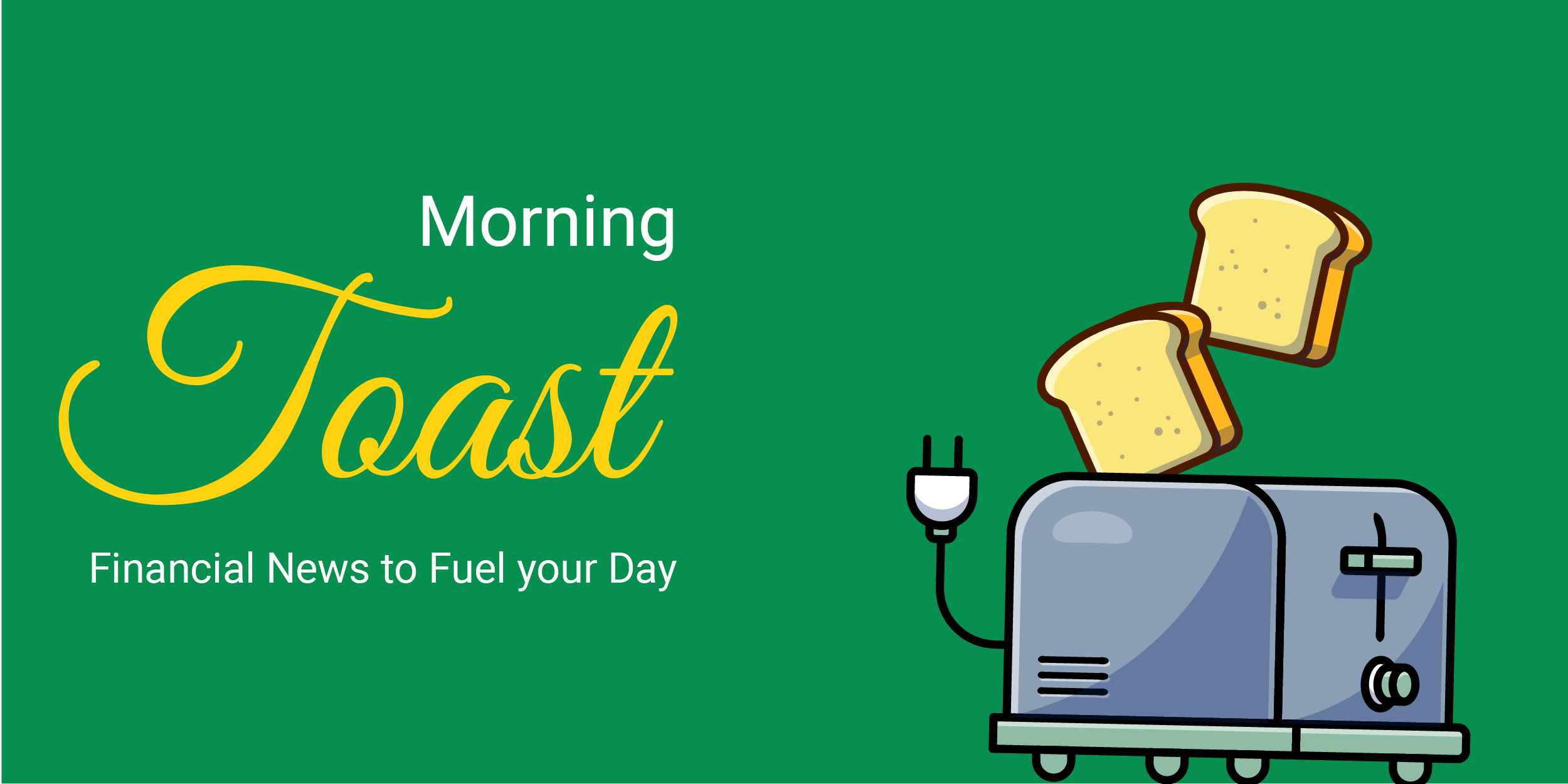 Shareholder Activism On Rise: Positive Impact On ZEE & IDFC?
Aastha Tiwari
Yesterday's Market Performance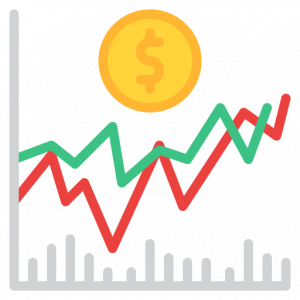 Nifty: 17519.50 I 139.50 (0.80%)
FII Buy Net: 232.84 CR
DAX: 15,616.00 I 106.99 (0.68%)
Sensex: 58723.20 I 476.11 (0.82%)
DII Buy Net: 167.67 CR
FTSE: 7,016.49 I -17.57 (0.25%)
---
We'd love to hear your thoughts on our newsletter. Please take this simple survey and give us your feedback. Survey
---
Howdy Toasters!
Join our Discord community where we discuss all things related to finance (trading, investing, economics, data, MFs & more) + memes (of course). Join here (promise we won't spam, have we ever??)
In today's issue, we discuss;
Rising Shareholder Activism in India: Zee and IDFC witness positive impacts.
Mahindra & Mahindra (M&M) forms a descending triangle pattern, ready for the next move?
Zomato's top executive bids adieu
And a corporate governance concept to widen your horizon (not saying otherwise 🙈)  Read along!
---

Force Motors: 1553.20 | +89.85 (+6.14%)
The stock jumped more than 5% after the auto major unveiled new avatar of Force Gurkha
Ami organics: 1122.00 | +187.00 (+20.00%)
The script surged 20% after Vanaja Sundar acquired 5 lakh shares of the specialty chemical company at Rs 910 per equity share and Vanaja Sundar Iyer bought 4 lakh shares at Rs 909.97 per share
---

Shareholder activism positively impacts Zee Entertainment & IDFC Limited; What's been up & what do you need to know?
We cover the concept in detail in the Education Section below, with relevant examples. Check it out! 
What's up?

Zee Entertainment 
The company informed the exchanges of a letter it received from its largest shareholder Invesco, wherein the investor demanded the company call an Extraordinary General Meeting (EGM), replace some members of the board (with members recommended by Invesco), and most importantly sack the current MD (and the son of the Promoter) from his position
The two independent directors, promptly stepped down from their positions (even though they were seeking re-appointment), with one member citing a change in life circumstances & perspectives post COVID-19 (last seen Twitter profile showed the individual enjoying the warm sunshine of the hills :P)
IDFC Limited / IDFC First Bank 
In a similar situation, IDFC Limited & IDFC First Bank  held a shareholder call to alleviate concerns / provide information to shareholders on the efforts underway to unlock the value of underlying investments in IDFC Limited (pre-merger)
Investors vented their frustration on the value destruction in the stock due to delay in value unlocking (more on this below), leakage via dividend/tax, going as far as asking for resignations of the chairman, management & board
Damn! Give me some information yoo (You got it 😉)
Zee Entertainment 
Developments in Zee are overdue (we're not going to lie); Invesco purchased stock in Zee two years ago, buying ~10% for INR 3,894 crore (stock was at INR 400 then), adding to its kitty and taking its stake upwards of 15% (valuing Invesco's holding to INR 6,606 crores, at the time)

The stock was trading at INR 183 on 11th September (the day the investor sent the letter) implying a ~55% drop in Invesco' two year investment and valuing the holding at INR 3,141 (before the 45% up move seen post the disclosure)

To add to this, Invesco looks to have taken cue from developments ongoing at Dish TV (sister company, under the same umbrella); Yes Bank has a large exposure to the company (Debt converted to Equity) and has sought the removal of another member of the Promoter Group
IDFC Limited / IDFC First Bank 
Similar to Zee Entertainment, developments promised long ago, have failed to materialise for IDFC First Bank (think: sale of Mutual Fund Business & reverse merger of IDFC Limited into IDFC First Bank)
Both stocks have been laggards to the news flow, with limited headway in terms of either initiatives hurting investors; IDFC Limited reverse merger has dragged its feet from a regulatory perspective as well (RBI approval required)
Some initiatives shared by investors on call for action included de-merge MF business into a separate entity & reverse merge the IDFC Limited, sale of entire stake of IDFC Limited in First to another player, and listing of MF business to unlock value
Interesting! How did the investor community react? 🙄
The markets were enthused (to say the least), Zee Entertainment was up a whopping 40% on the day the news was released, with the analyst community upgrading recommendations and big bulls entering the stock

This seems to be a clear indication of the underlying strength in the business, and limited trust in the incumbent management

In the case of IDFC First (with a limited float in comparison to Zee), the stock is up ~4% over a 5 day period (with major moves coming through the post the investor call
Next? What now? 🤔
Shareholder activism as a concept/action is very common in overseas markets (see education section below), with funds specializing in these actions and picking / building positions in stocks they find undervalued/mismanaged

A similar process seems to have started in India – with shareholders initiating the services of proxy advisory firms, who specialize in running campaigns like these (through fine combing the statutes)

In the past, a US-based proxy advisory firm had advised for negative voting on the re-appointment of Mr. Deepak Parekh as Chairman of HDFC Limited

In the case of Zee, the company is required by law to call for the EGM (as requested by Invesco) in the next 21 days, and table the recommendations put by the investor (implementation is anyone's guess)

With respect to IDFC Limited / First, the bank is now well aware (if there was any confusion before), where the shareholders stand, with possible resolutions expected in the short term?
---


Mahindra & Mahindra (M&M) forms a descending triangle pattern, primed for its next move 
Analysing Mahindra & Mahindra on a weekly time-frame (around 60 weeks), indicates that the stock is currently making a descending triangle pattern

A descending triangle is a bearish chart pattern that is created by drawing a trend line (view image below) that connects a series of lower highs and a second horizontal support line (in this case 740) connecting a series of lower lows

Patterns like these are termed breakout patterns, with traders waiting for a breakout above the lines (trendline or support line in this case) to plan an entry

In the below chart, if you observe a
breakout (on the higher side) you would look to go long with a target close to the resistance band (900-950).
breakout below the support line, you can initiate a short trade, with a target close to the next support level (590, marked below)
Awesome! Break-Out on the higher or lower side?? (Million $$ question :P) 😏
Yes that's what we will try to answer; we shift to a smaller time-frame (daily) to ascertain the overall trend and avoid any traps (always key to firm up your analysis on a minimum of two timeframes)

On a daily time-frame, the prices have retested the resistance (800) multiple times (3 times)in the last 4-5 months (see image below); Such long consolidations suggest good accumulation (done mainly by FIIs and DIIs) Accumulation is a trend stage where investors accumulate shares, which usually leads in a rally which is called the rise

If you look at the last 8 trading sessions, you will observe how prices are forming a good base close to the main support level (740) that we had observed on the weekly time frame. This base lays the foundation for a good short-term rally.
So should we keep track?
Yess, the stock initially formed a descending triangle pattern (on a weekly time frame), which indicated a possible break-out (on either sides)

We then moved to a daily time frame, to catch which trade (long or shot) to take, with the long consolidation patch and prices forming a good base confirming that there is buying pressure at the Support (of 741), with a possible up-move
---
What else caught our eye? 👀
Zomato's top executive bids adieu (this one hurts) 
Co-Founder Gaurav Gupta (popularly known as GG) has decided to leave Zomato Limited.
Gupta made it up the ranks to COO and then co-founder, and was most recently the face of the company for its IPO – leading key discussions with investors.
There are rumors of a possible fall-out with Founder Deepinder Goyal and the shutting down of all GG-led initiatives (including the grocery and neutraceutical verticals) being key reasons for the exit.
Management changes don't escape the Tatas either 
Tata Sons Ltd. (the parent company of the whole group) in a historic move is considering a major revamp of its leadership structure by creating a CEO's role to complement the existing chairman's profile.
The CEO will spearhead the business empire while the chairman will oversee the chief executive on behalf of shareholders.
Ratan Tata's approval is awaited on the proposal – the current chairman Natarajan Chandrasekaran will continue, while candidates for the CEO role are being evaluated.
India creates a new bond with Singapore 
The RBI (Reserve Bank of India) and the MAS (Monetary Authority of Singapore) have announced plans to link their respective fast payment systems i.e Unified Payments Interface (UPI) and PayNow respectively. (and we're excited!!)
This move will promote cross-border payments and make them faster, cheaper, and more transparent, along with aid the financial inclusion efforts of both nations.
---

Shareholder Activism
Previous
September 14, 2021
---