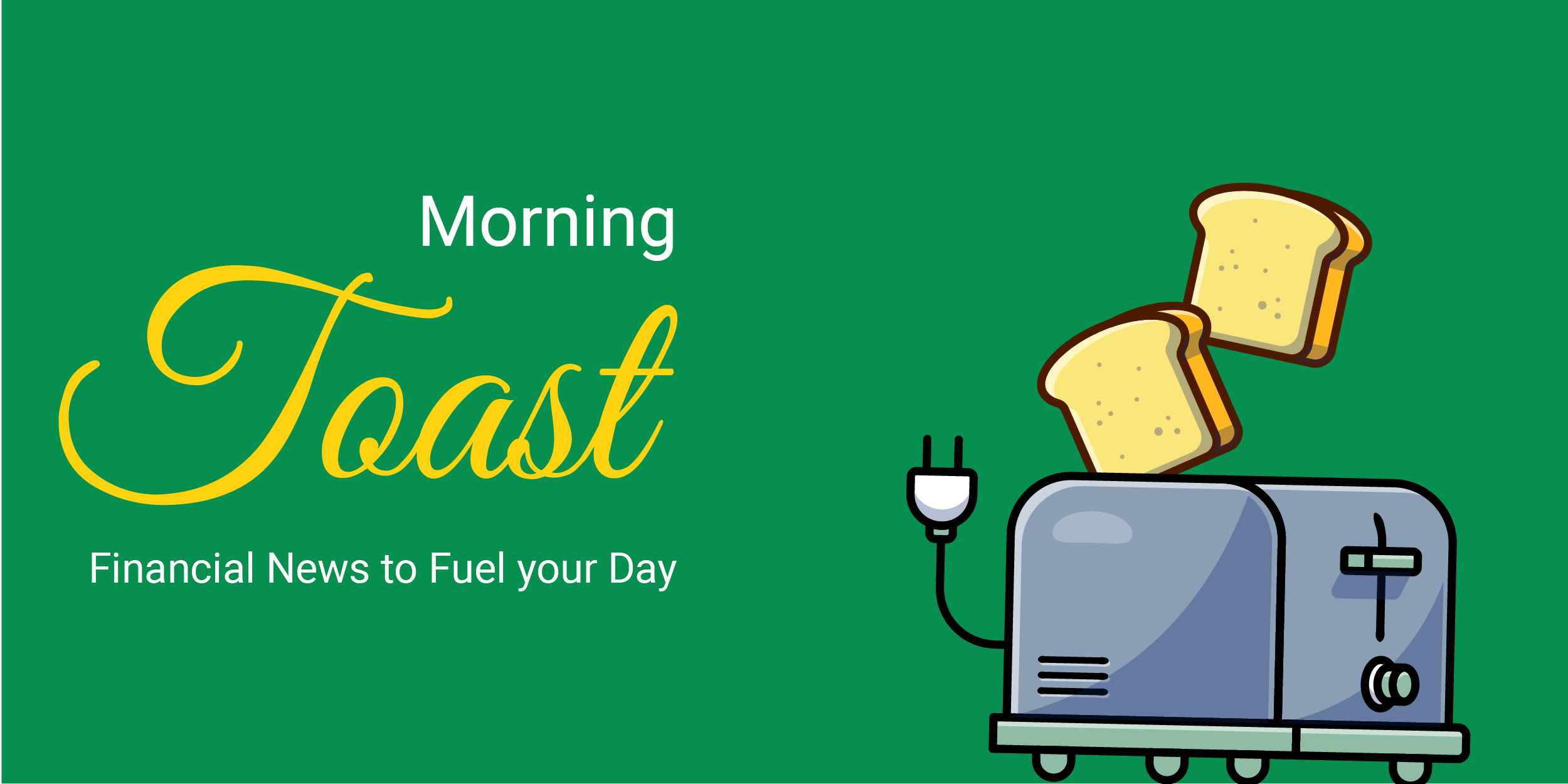 Reliance Industries AGM – On Another Transformational Journey 😎
Aastha Tiwari
Yesterday's Market Performance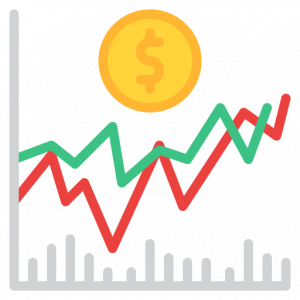 Nifty: 15860.40 I 69.90 (0.44%)
FII Sell Net: 678.84 CR
DAX: 15607.97 I 18.74 (0.12%)
Sensex: 52925.04 I 226.04 (0.43%)
DII Buy Net: 1832.76 CR
FTSE: 7136.07 I 26.10 (0.37%)
---
Howdy Toasters!
In today's issue, we discuss;
Reliance Industries on another transformational journey: made a slew of announcements (in AGM) related to the solar and new energy business, along with the launch of JioPhone Next.
Top Indian IT firms are now giving salary hikes and bonuses to maintain talent (interesting, right?).
Godfrey Phillips India Ltd's performance, other important financial news, and an educative concept to help you keep learning. Read along!
---

Godfrey Phillips India Ltd: 1025.65 | 54.10  (5.57%)
The cigarette maker gained after the company reported a net profit at Rs 95.2 crore against Rs 38.7 crore in the year-ago period.
Majesco Ltd: 94.90 | 4.15 (4.57%) 
The stock jumped over 4 percent after promoter Aurum Platz IT Pvt Ltd acquired a 14.31 percent stake in the company via off-market transaction, taking total shareholding to 34.57 percent from 20.26 percent.
Indraprastha Gas: 512.55 | 1.25 (0.24%)
The share price ended in the red on June 25 after the company declared its Q4 results. Its net profit was down 1.2 percent at Rs 331 crore against Rs 334.9 crore (QoQ).
---


Reliance Industries AGM – on another transformational journey (go hard or go home, jk)
(this one's long, we're warning you) 😅
Headline was probably the inclusion of Al Rumayyan to the main RIL Board, more or less signalling a closure of the Aramco deal (albeit with some uncertainties on valuation).

The management announced new energy initiatives (as if the current ones we're enough :P) involving solar, battery, hydrogen, and fuel cells with a wait for it, INR 750 Bn Capex plan over the next 3 years (Reliance mate).

JioPhone Next, Reliance Jio's affordable smartphone will be available for purchase come September; jointly developed with Google, we hope it's priced similar to how Jio priced their way into the market (if you know what we mean).

Reliance Retail is primed to grow 3x in the next 5 years, with commensurate investments in offline/online channels and offerings.
Woah! Tell me more? 🤔
Saudi Aramco is expected to be a close partner in the traditional O2C business, with Al Rumayyan induction on the main RIL Board a big + and indicative of growing trust (Saudi Wealth Fund has also invested in Jio).

New energy businesses, geared towards Renewables (changing times?), will primarily focus on –

Integrated Solar Photovoltaic Modules

Advanced Energy Storage Batteries

Electrolyzers for the production of Green Hydrogen

Fuels Cells for Hydrogen conversion

Here's a wild stat – India's overall Power Capacity is 377 Gw; RIL wants to add 100 Gw independently (see headline :P).

GoI has launched multiple schemes incentivizing private players to increase renewable energy production, with RIL's participation expected (Yes!!).
Launch of JioPhone Next & cloud partnership with Google 🤩
New phone is expected to be on an optimized OS, that is leveraged from learnings on Android & Play Store (more details were in short supply :P).

~50% of the smartphone market in India caters the INR 5000-10,000 price range, and given how Jio entered the telecom space (price wise), don't be surprised if they break this range with a similar tactic, and garner market share.

Jio & Google Cloud are entering into an agreement to power 5G connections in enterprise and consumer segments (please elaborate?).

Jio will position it's 5G network and provide services across sectors like Gaming, Healthcare, Education, Video Streaming and infuse Google's capabilities in AI / ML, Data Analytics and other cloud native technologies (vague, we know!).
Reliance Retail with aspirations to be among the Top 10 Retailers in the world 🤩
The management has iterated an ambition to grow 3x in the next 3-5 years, on the back of a multifold strategy,

Increased store footprint to allow for greater growth and larger Pan-India reach

Continued acquisitions that offer synergy (think: Netmeds, UrbanLadder, Zivame)

Investments in research, technology & innovation centres (partnering with Google Cloud and leverage Google's AI / ML capabilities towards learning, e-commerce & demand forecasting offerings

Strengthen sourcing ecosystem, working closely with service providers, MSMEs, producers, and local & international brands

Revenue forecasts (street estimates) 28% CAGR (next 3 years) and margin increase by 10% basis new store growth and acquisition synergies.
---


Salary Hikes and Bonuses to maintain talent, in times of a pandemic?? (whaaat) 😮
India's largest software service providers have grown multifold in the last 18 months, on the back of pandemic induced demand.
Natural that there has been a shortage of software professionals during the same period
TCS has seen its employee expense increase to INR 91,814 crore from INR 85,952 crore in the preceding year (similar growth for Infosys & Wipro).
Attrition rates zoomed (a different kind :P) for TCS & Infosys on the back of greater demand from global players, with off-shore models taking prominence again.
Damn! What else? 🤔
Top Indian IT firms are now giving salary hikes, at least twice a year to retain talent.
Demand for talent is expected to outstrip supply (yes, we don't have enough engineers) on the back of an accelerated shift towards digital.
---
What else caught our eye? 👀
Hero Electric slashes price for its most popular models; Nice!! 
Passing on the subsidies from the newly implemented FAME II scheme, Hero slashed prices for it's models.
Depending on the battery variant, the company has slashed prices by 12-33% (for its triple battery variant).
Microsoft hits USD 2 Trillion in MCAP (Yess) 
On the back of a 65% increase in their stock price, Microsoft is now only the second-ever company (after Apple, of course) to ever hit a USD 2T Map.
Microsoft doubled its market value in less than 2 years, thanks to a corona induced economy (WFH, play from home, etc :P).
Here's a wild stat – Microsoft is now worth more than half as much as the entire German stock market.
---

Graded Surveillance Measure (GSM)
GSM is a system designed by SEBI to keep a check on shares that see an abnormal price movement – out of sync with its financial health or fundamentals.
These companies are often characterized as penny stocks. They are illiquid, have a negligible market cap, and poor fundamentals. Such securities are often vulnerable to financial misconduct.
With GSM, SEBI intends to identify suspicious such shares at an early stage and protect investors from dealing in them. Such shares are monitored for sudden changes in earnings, book value, fixed assets, net worth, and price-to-earnings multiples, among other factors.
---
Best Industry-Based Tweet of the Day 💬
---