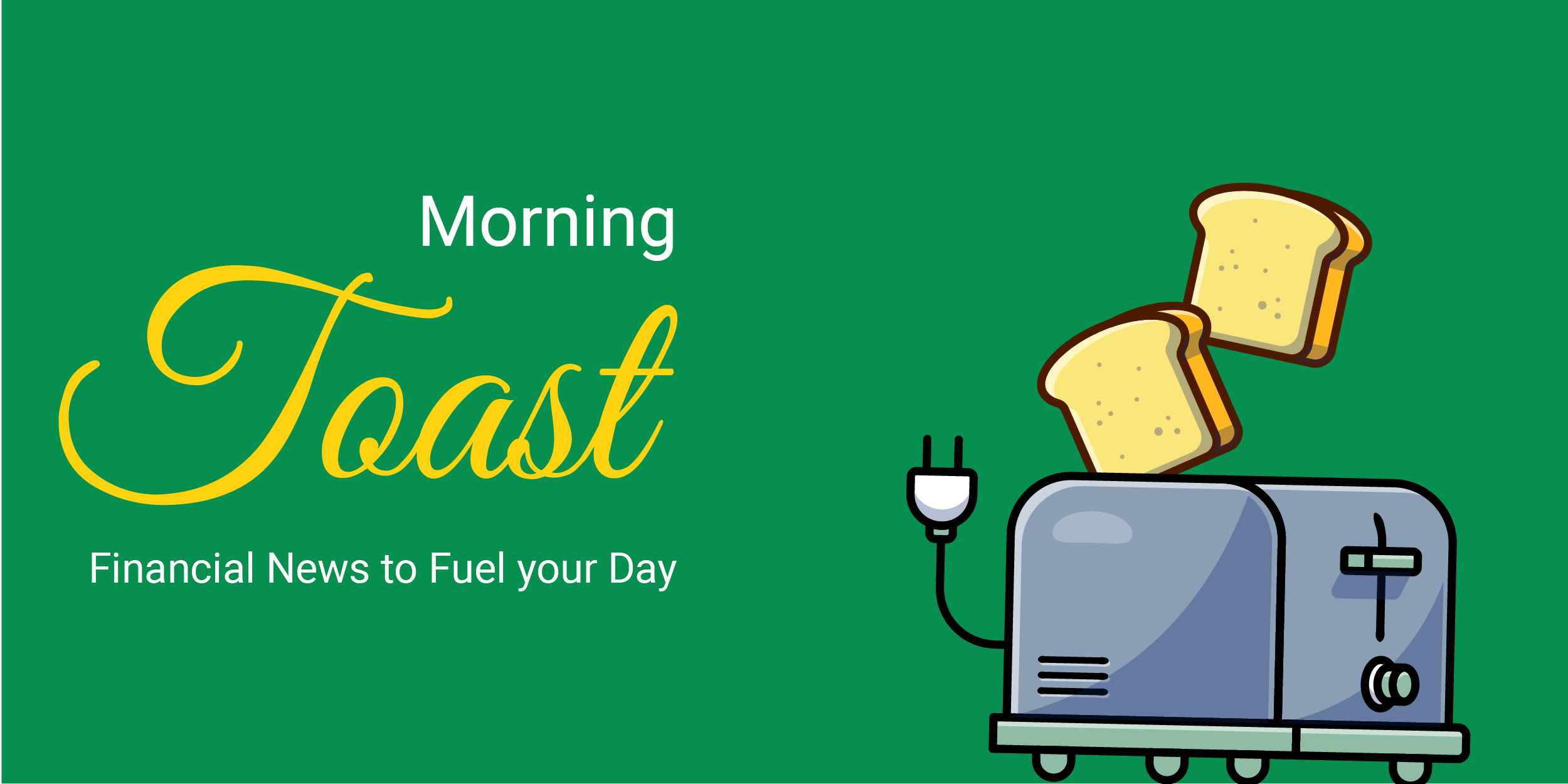 NSE Active clients base grew 81% (YoY) in May21 😻
Aastha Tiwari
Yesterday's Market Performance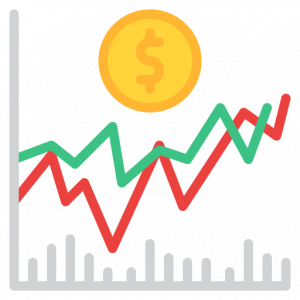 Nifty: 15799.40 I 61.60 (0.39%)
FIIs buy net: 18.64 Cr
DAX: 15,693.27 I 122.05 (0.78%)
Sensex: 52474.76 | 174.29 (0.33%)
DIIs buy net: 666.36 Cr
FTSE: 7134 | 45.88 (0.65%)
---
Howdy Toasters!
In today's issue, we discuss; Broking Industry's stellar momentum- leading to an 81% (YoY) jump in NSE's active client base on May 21 (You're a part of it too, right? as far as we can guess 😇), Wipro's CEO brings change to accelerate the growth and being heavily rewarded for it (make sense yeah?), eClerx's performance, other important financial news, and an educative concept to help you keep learning. Read along!
---

eClerx Services: 1,613.20 | 268.85 (20.00%)
'The share price surged 20 percent after the company reported a 78.25 percent jump in net profit at Rs 98.75 crore, The board also recommended a dividend of Re 1 per share.
The Indian IT consulting and outsourcing multinational company is based in Mumbai and Pune. The share might face resistance at level 1645, any closing above this level can lead to a good up-move.
Deccan cements: 535.95 | 33.55 (5.89%)
Profit booking took place after the company reported a net profit of Rs 22.1 crore against a loss of Rs 3 crore (YoY). Revenue jumped 72.8 percent at Rs 213.8 crore against Rs 123.7 crore (YoY).
---
NSE Active clients base grew 81% (YoY) in May21 to 21.1 Million. You opened an account as well right? (don't lie) 😏
The broking industry (on the back of a continued bull run) continued its stellar momentum, with discount brokers (non-bank backed) increasing their market share to 51%.
Angel Broking (discount broker, with sizeable Market Share), recently listed on the bourses and touched a Market Capitalisation of USD 1 Bn on the back of solid performance (new customer addition, dormant customer engagement, increased bottom line).
Digitally driven discount brokers, having created overall ease (previously not available) in opening an account, trading / investing, and tracking portfolios have benefited from the strict lockdowns imposed by the pandemic (with little to no other activity forthcoming, the markets have continued as business as usual).
Introduction of new players (Groww, Upstox, 5Paisa) in addition to the incumbents (Zerodha, Angel & I-Sec) have expanded the market, with increased customer addition taking place from tier 2 & 3 cities, widening the previously miniscule base (exposed to the stock markets).
Nice! Tell me more 🧐
In May21, discount brokers had 81% of incremental market share, while it was just 9% for bank backed brokers (physical / semi-digital).
I-Sec, or ICICI Securities, the only bank backed discount broker to feature in this list, was the market leader 4 years ago, is now fourth (market share basis) in the overall space.
Basis some estimates, market penetration is presently limited to less than 10% of the eligible population, and with a model (that prima facie works), discount brokers have a long run-way ahead of them (the market rewarding Angel for this growth potential).
In the private space, Groww, a new-age Technology platform that started off by acquiring customers under its Mutual Fund Distribution Platform, was recently valued at USD 1 Bn, and has less than 1 Mn Demat / Trading accounts.
Interesting. But wait, the market isn't a game, right? Are people making money? 🤔
Guess that's the beauty (questionable we know) of a bull market, you never really know if you've gained a hang of investing / trading when anything you touch turns to gold.
Seasoned market participants are warning freshers (who are still to see down cycles) to not play (yes, play) with their capital in lieu of massive returns, with the market dynamics very different when there's more than one direction to the rally (:P).
A positive off-shoot of the increased frenzy has been the emergence of educational institutions, teaching fresh & seasoned (as well) market participants on the importance of learning, maintaining a strict stop-loss and finding a balance between fear & greed.
A more ugly version has been the introduction of individuals conning participants and claiming to provide (illegally) 'stock investment & trading" calls that are sure-shot winners (no such thing).
---


Wipro CEO brings change and is rewarded for it (market & otherwise) 😁
Since taking charge, Thierry Delaporte has worked to simplify the organisation structure, streamlined the team (maintaining performers), and won large orders (that were previously hard to come by for Wipro).
Wipro has forecasted 8-10% revenue growth this quarter, including from Capco (British IT firm acquired recently).
Strong performance, coupled with a positive organisational message has lifted to the stock to it's all time high, touching a Market Cap of INR 3 Lakh Crore, positioning the firm as the 4th largest IT Services provider in the world (after Accenture, TCS & Infosys).
The industry has been in a strong space since the pandemic hit, with global businesses improving their technology stack; other players in the space are expected to record strong double digit growth (TCS, Infosys & Wipro all expected to hire 100,000 people in the year ahead).
Great! Big Bucks?? (not that it's any of our business) 🤨
Delaporte received a total compensation of USD 8.8 Million (as per regulatory filings), which made him the highest-paid CEO among the three major Indian IT Players.
Infosys & TCS CEOs took home in the range of 2-6 Million USD, for a similar period.
---

What else caught our eye? 👀
Swift US Economy Rebound leading to highest inflation in 13 years 
Consumer Price Index rose by 5.4%, with the Core Price Index (ex of highly volatile items like food & energy) jumped 3.8% in May from the year before.
Big Ticket Items (which were largely avoided during the height of the pandemic) like automobiles have been the first to react; indexes for airlines, apparel and furniture also rose sharply.
Positively though, the US Labour market continued its momentum, with initial claims for unemployment benefits falling.
Fitness & Wellness Start-Up Cult.fit acquired home workout manufacturer Tread 
Going deeper into the value chain, Cult acquired Tread, a connection fitness startup that recently launched a smart fitness bike, allowing Cult to launch its hardware at home business vertical.
Tread, has a range of products in the pipeline, with the Smart Fitness Bike enabling users to track performance, take scenic bike rides, compete with friends; other products include 'smart' home gym kits, and digital weight & resistance products (nice).
---

Follow on Public Offer (FPO)
It is a process by which a company, which is already listed on an exchange, issues new shares to the market participants, usually the promoters. FPO is used by companies to diversify their equity base.
---
Toast – Quote of the Day 📜
My attitude is that I always want to be better prepared than someone I'm competing against. The way I prepare myself is by doing my work each night.
Marty Schwartz
---