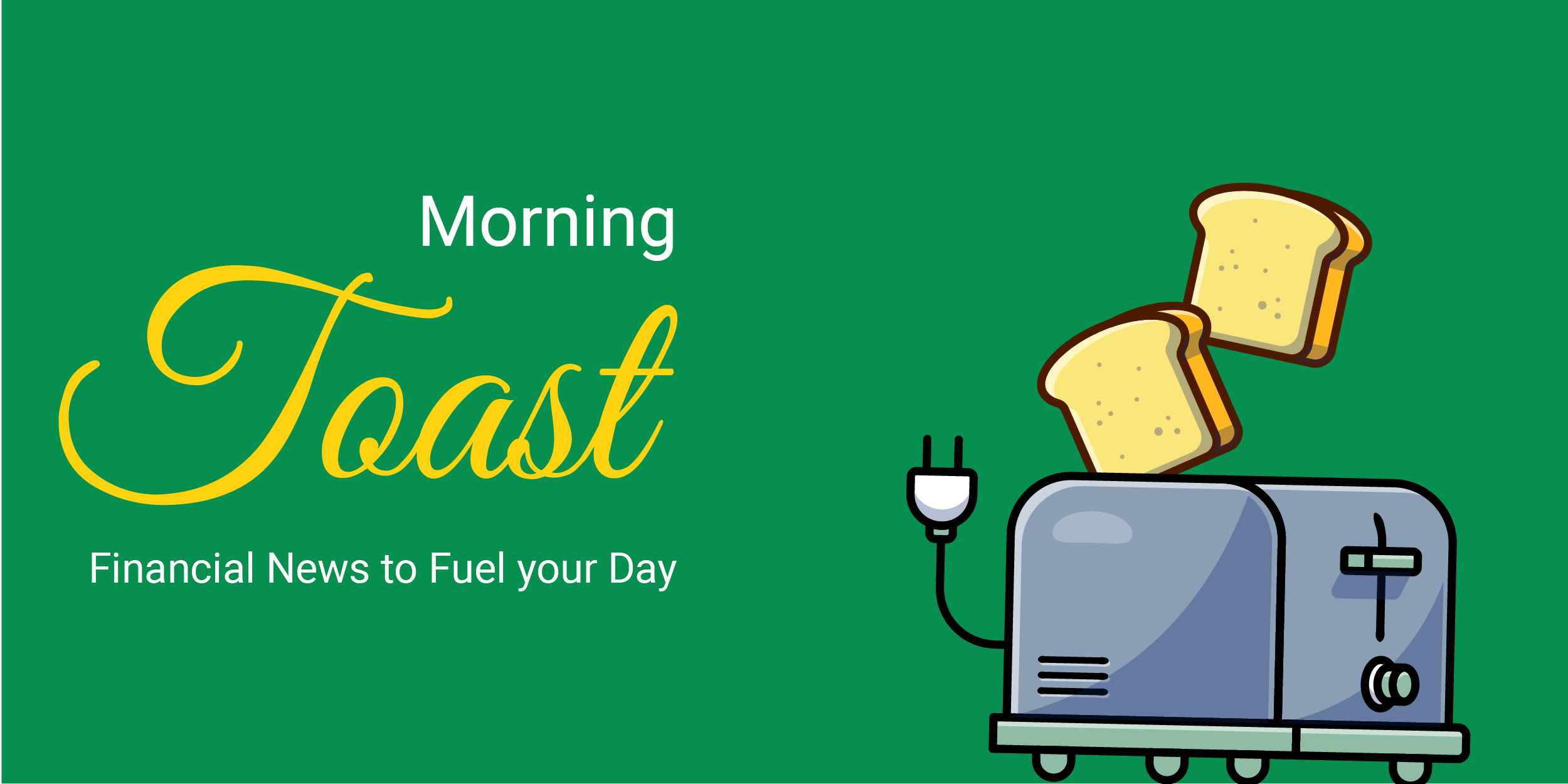 Largest Private Health Insurer To IPO Next Week
FinLearn Academy
Yesterday's Market Performance

Nifty: 17,026.45 | -509.80 (-2.91%)
FII Net Sold: INR 5,785.83 crore
Sensex:  57,107.15 | -1,687.94 (-2.87%)
DII Net Bought: INR 2,294.11 crore
---
Howdy Toasters!
In today's issue of the Morning Toast, we discuss: 
Largest Private Health Insurer to access the markets
Reliance restructures O2C business
An education concept to keep you chugging along
---

Largest Private Health Insurer to access the markets  💉🎊
India's first standalone health insurance company, Star Health & Allied Insurance with core business in Retail Health space, plans to IPO on 30th November 
With a significant market share of ~16% in the overall health insurance space & ~32% in retail health insurance, the company has consistently issued the highest number of policies among all health insurance providers
Gross Written Premiums (total revenue from a contract expected to be received by an insurer, before deductions/costs) have surged, with the company recording retail health GWP of over 3x the GWP of the next highest participant (in a similar category)
The company has high portability numbers (customers switching to Star Health Insurance plans, from competition), with ~64% growth (compared to FY20), while new business procurement continues to strengthen, with ~98% renewals by GWP value in FY21
Average Retail Sum Insured for the company grew at a 2 Yr CAGR of ~12%, indicative of new policies sold with higher sum insured or upgrade in existing policies (nice, shows customer continuity)
Distribution, Product Portfolio 📜
A pan-India network, the company has a presence across 25 states & 5 Union Territories through 779 branches, 562 Sales manager stations, and >6,800 sales managers; the number of agents grew at a 2 yr CAGR of ~28% between FY19-21
The company offers flexible & comprehensive coverage options across retail & group health, personal accident & overseas travel, and has introduced 56 new products between FY18 to Sep'21
Focusing on targeting specific pain points, Star has innovated to go beyond traditional health insurance policies, offering top-up policies and products tailored for farmers & rural areas
Business Initiatives 🏅
To reduce costs associated with claims, the company has initiated an in-house telemedicine service, TALK TO STAR, which connects claimants with experienced doctors (~590) for phone consultations, reducing time & capital
Additionally, to maintain a sub-30 day turn-around-time (~94% of claims) the company's has enabled customers to self-administer claims online via built-in automatic checks & alerts to minimize processing errors
Nice! Cost Structures, Valuations, IPO Proceeds? (You know the drill!!) 🤔
By consistently investing in building an efficient, scalable platform, with a focus on reducing costs & exercising strong control over expenses, the company has reduced the net expense ratio from ~30% to ~28% in FY21
The company aims to raise INR 72 Bn, comprising INR 20 Bn of fresh issuance (regulatory capital to double down on growth) and INR 52 Bn of OFS by existing shareholders (OG Big Bull will be off-loading some shares)
Valuations?🧐💸
Taking into consideration lower claims ratio (outflow by Insurers) of 73% vs 92 & 99% for Government & Group claims, Star Health seems well placed to accelerate & build-on current business success
The issue is expensive (ngl), with the company quoting at a cool ~40x FY25E P/E (~10-15% premium to local & global peers); however, does a leadership position & strong growth profile command a premium valuation? (q for you to answer)
Keep a track??
---
Like our news coverages?😍 Become a part of our fam, subscribe to our newsletter. Subscribe here
---

Reliance restructures O2C business, with a view to unlocking shareholder value; What's up and what do you need to know?  🧐🏬
Reliance Industries is looking to split parts of its oil and chemical business, with a view towards unlocking present shareholder value, while opening the possibility of inducting specialist investors in the long term
So far, the company has transferred its gasification assets to a wholly-owned subsidiary, paving the way
What's the background? 🧐
RIL recently announced a break-down in talks with Saudi Aramco, overvaluation differences, thus scrapping its earlier plan of a USD 15 Bn stake sale
Previously announced foray into the renewable space, coupled with achieving net-zero carbon emissions have re-aligned RIL's business interests, pushing them to act upon their O2C business (sooner rather than later)
Tell us more  🤨
RIL's Jamnagar facility (also happens to be Asia's largest refinery, duh!) uses syngas to produce hydrogen
As the company switches to renewables, the higher supply of syngas available will help it to upgrade to higher value chemicals (more margin accretive)
It has already invested $4bn to set up 10 synthetic gasifiers to convert petcoke into gas, setting itself up for the medium to long term
What's the way forward?  🤔
RIL is investing Rs. 75000 cr over the next 10 years in green energy initiatives
It has set a target to become a net zero carbon company (along with being fully recyclable and sustainable) by 2035
This they wish to achieve by switching to high value materials and chemicals and using renewables as the energy source
How did the market react? 😏
The market was enthused (to say the least) with the stock up ~6% on the day of the news (& when the company informed the bourses)
All eyes are now on the next steps of the failed Saudi Aramco deal, with the RIL inducting the top-man onto the main board in anticipation of the deal consummating
Keep a track for news on RIL + Saudi Aramco for next moves in the name
---
What else caught our eye? 👀
Time to celebrate for Vedantu employees
Vedantu has announced a buyback programme for its employees for stock options worth $3 million
Founders will not be participating but top leadership is eligible
Vedantu recently achieved unicorn status following a $100 mn round this Sept
VLCC Ltd to become a thing? 
VLCC has received SEBI's approval to launch an IPO (estimated by the end of the year)
The IPO will comprise of fresh equity shares worth Rs 300 cr and an OFS of ~ 90 lakh shares
Funds raised will be used to set up wellness clinics in India as well as the gulf region
Amazon vs Future Retail – what's the update? 
Amazon is trying to stop the RIL-Future group merger for a while now
It has alleged that money from the Future group has been diverted to other companies to the tune of ~ Rs. 7000 cr
This money could have been used to repay creditors and survive – which if proven could add hindrance to the merger altogether
---

Straddle
Straddle is referred to as a neutral options strategy where a trader simultaneously buys and sells a put option and a call option with the same underlying security, same strike price, and same expiration date. There are two types of straddle strategies: Long Straddle and Short Straddle.
Previous
November 25, 2021
---