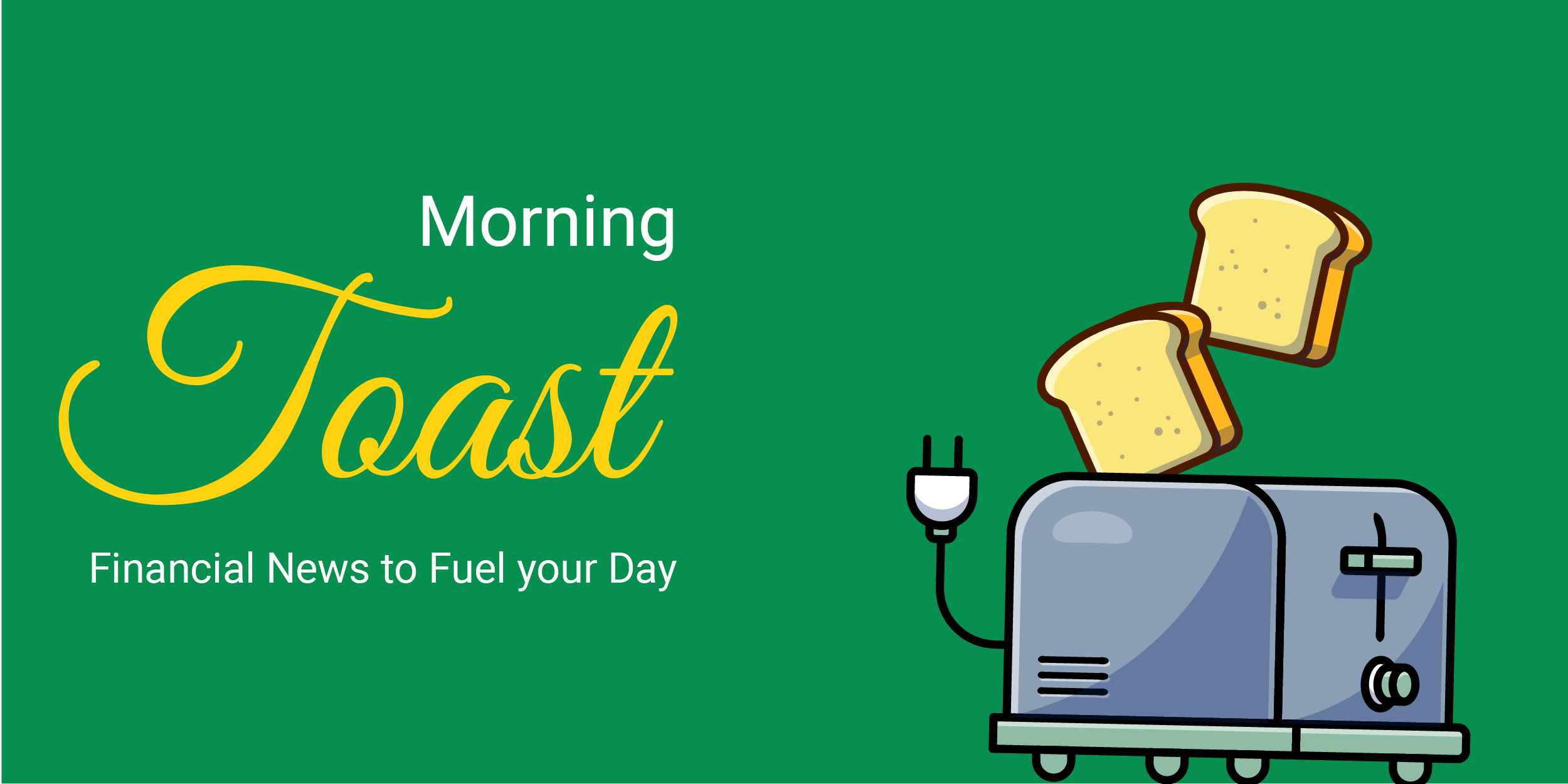 IT Companies Continue Strong Growth Trajectory
FinLearn Academy
Yesterday's Market Performance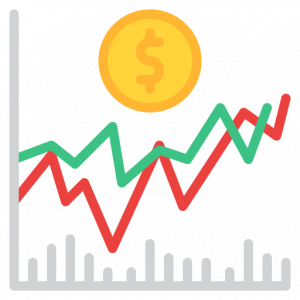 Nifty: 16705.20  I 68.30 (0.41%)
FII Sell Net: 778.75 CR
DAX: 15,851.75 I 58.13 (0.37%)
Sensex: 56124.72 I 175.62 (0.31%)
DII Buy Net: 1646.19  CR
FTSE: 7,148.01 I 23.03 (0.32%)
---
We'd love to hear your thoughts on our newsletter. Please take this simple survey and give us your feedback. Survey
---
Howdy Toasters!
Join our Discord community where we discuss all things related to finance (trading, investing, economics, data, MFs & more) + memes (of-course). Join here (promise we won't spam, have we ever??)
In today's issue, we discuss;
Indian IT firms' growth momentum is poised to continue with the consistent surge in demand for emerging technologies.
It's showtime: Sports streaming is one real big thing for OTT players to accelerate their subscribers count.
Top movers and shakers of the market, other important financial news, and an educative concept to help you keep learning. Read along!
---

Computer Age Management Services Ltd: 3435.05 | +191.75 (+5.91)
The stock jumped almost 6% after the company got the nod to set up an office at GIFT city to provide asset management support (AMS) services to financial institutions.
Wockhardt Ltd: 396.20 | -18.85 (-4.54%)
The stock price was down over 4% after promoter Themisto Trustee Company pledged 22.27 lakh shares of the company. With this, the quantum of the pledged shares rose to 26.92 percent
---

IT Stocks have known only one direction (more or less?) post-pandemic; A review on what's been up and what's in store for the future 🧐
IT companies improved their QoQ revenue growth trajectory, with Tier 1 (Think: TCS, Infy, HCL Tech, Wipro) delivering 0.9-12.2% growth in CC (constant currency) terms, and Tier-2  (think: LTI, Mphasis, TechM, Mindtree, Coforge, Persistent, Birlasoft) companies clocking 0.7 – 15.6% growth in CC terms

IT spending is poised to pick up (see image below) for companies globally, with a consistent surge in demand for services across the cloud, data analytics, digital transformation, cybersecurity, and Artificial Intelligence

Sectorally, BFSI (the usual suspect), Travel & Tourism (expected to bounce back, nice!), Retail & Consumer are poised to be big spenders across IT services, building on the digital transformation partially started because of the pandemic (more on this below)

The deal wins & momentum (new wins for long term contracts, define revenue expectation for the year) remained robust in Q1FY22 (albeit lesser in comparison to Q4FY21), driven by an uptick in digital transformation, cloud adoption, and automation deals (helping to increase the ticket size & length of the contracts)
Digital transformation & customer experience initiatives are driving spends across sectors 
Management commentary across sectors is a good indication of future technology initiatives, giving us a sense on deal & revenue pipeline for major Indian IT players –
BFSI 
JP Morgan indicated a 10% yoy growth in their active mobile user count, with digital transactions per engaged customer up 12%

Bank of America reported increase digital transaction usage, with >70% of consumer households using some part of their digital offering
Retail & Consumer
Nike indicated their digital revenue is 35% of Total Revenue, with expectations that half their revenue by FY25 will come through the digital medium

Target reported a 50% YoY growth in their digital sales and this is after recording a huge 147% yoy growth the previous year

Home Depot (large scale home solutions store) said digital sales (fulfilled through their physical stores) increased 27%

Unilever recorded a massive 50% growth in their e-commerce business, which now contributes 11% of their total turnover (hugee)
Interesting! What about margins? And hiring? 🤔
Margins are under pressure; Tier 1 companies posted a 0.8 to 3.2% dip in their EBITDA due to wage hikes & increased visa costs, with a similar trend observed in Tier 2 companies (0.2 – 2.9% drop in margins)

Attrition inched up sequentially as demand for talent across IT majors intensified, Infosys reported >3% jump in attrition (qoq), with similar numbers for Tier 2 companies

Similarly, the pace of hiring across companies is unprecedented; TCS added 20,409 employees during the quarter (wt*) which is the highest ever for a single company in the quarter; overall IT services companies added 182,500 employees during the quarter

IT companies are expected to hire 200,000 employees in FY22, taking into consideration utilization rates, attrition, training period for freshers (which will be the highest ever for a single year ever)

Wage hikes, normalization of travel & other costs, increased hiring costs, and expenses related to retaining talent amid pent-up demand are bound to impact margins for the foreseeable future
Damn! Nice! Okay, so give me names? (for sure my man) 😄
Tier 2 Companies (think: LTI, Mphasis, TechM, Mindtree, Coforge, Persistent, Birlasoft) outperformed Tier 1 Companies (think: TCS, Infosys, HCL Tech, Wipro) in terms of revenue growth (agility in business, coupled with scale)

Tier 1 companies managed their margin profile better in comparison, with supply side pressures like to persist for the next 2-4 quarters, with easing once hiring & training of fresher segment is managed

IT companies are poised for growth, with almost all of them re-jigging their guidance (see image below)

Growth against valuation, taking into consideration return ratios for the foreseeable future should provide guidance on which names are bound to stand-out
---

Sports a big draw for OTT platform subscribers 🤩
India's OTT market is expected to touch USD 12.5 Billion by 2030, growing at a CAGR of >30% over the next 4 years

Driven by the major players (think: Disney+ Hotstar, Amazon Prime, Sony Liv, Netflix & Zee5), the market has expanded, and now also includes a wide plethora of regional & local content through platforms like Voot, Alt Balaji, MX Player

On the India OTT subscriber chart, Disney+ Hotstar is a clear first, with upwards of 25+ Million subscribers, followed by Amazon Prime (17 Million), Sony Liv (7 Million), Netflix (4.8 Million) and Zee5 (4 Million)

Covid-19 has played its rule (duh!), with the pandemic accelerating the adoption of these platforms (what else was there to do man!!), although with limited fresh content available (for obvious reasons), sporting events (worldwide) have expanded the reach for platforms, on-boarding users from Tier 2 and beyond

Case in point is the duopoly for all things sport between Sony Liv & Disney+ Hotstar, with both platforms combining a mix of TV & Online to deliver ~90% of worldwide sporting content to Indians viewers
Damn! Nice! Tell me more? 🤔
Sports is a huge draw! To give you context, Euro 2020 (available on Sony Liv exclusively) was viewed in over 400 cities in the country, going beyond the usual football-loving states of WB, Kerala, Goa, and North India, with >6 streaming languages a good add-on

Mind you, this isn't cricket, and the second aspect to consider is advertising – Sony Liv sold out 100% of its inventory for Euro 2020, even going as far as onboarding over 100 brands combined for TV and Online

With the help of three sporting events (think: Euros, followed by India's tour of Sri Lanka with the B team and the Olympics), Sony Liv increased its subscriber base from ~5 Million to 7.5 Million in the span of 2 months (insane!!)

Backed by these sporting events (& coupled with a line-up that includes UEFA Competitions, and other cricketing events), Sony Liv clocked 100 Million new downloads of its application, touching 200+ Million MAUs (Monthly Active Users)
Insane! What about others? 🧐
Disney+ Hotstar has always been strong in sports, initially through owning broadcast rights for the English Premier League (Football), Formula 1, Tennis (Major grand slams like Wimbledon, French Open) and later through the USD 2.5 Billion deal for IPL (& all things Virat Kohli), catapulting them to number 1 in terms of subscriber content

Broadcasting rights for the IPL expire next year, and if we go by market whispers, Reliance Jio is expected to bid to host the world's largest cricketing event, (pushing JioTv in the process)

Viacom18 has acquired the media rights for Italian & Spanish Football, Abu Dhabi Cricket, and the ATP Masters (Tennis), aiming to replicate Disney+ Hotstar's approach to subscriber count addition (going sport first, coupled with content)

Sports is no longer limited to just cricket, and with a variety of content properties on offer, the ability to attract subscribers through both content (non-sport) and sporting events looks likely to define future success for OTT Platforms
---
What else caught our eye? 👀
World's largest semiconductor chip maker to raise prices, making electronics costlier 
Taiwan Semiconductor Manufacturing (TSMC) is expected to raise prices (supply constraint-induced) by ~20% as per news reports (most advanced chips, used in electronics by 10% and semi-advanced for automobiles by 20%)

Apple is one the largest customers of the company, with the new prices expected to come into effect later this year; automobile manufacturers has suffered (well-documented), Toyota & GM publicly shutting factories due to chip shortage

The objective to raise prices is two-fold, playing first on the demand in-elasticity of the product (Apple is unlikely to stop production and will instead either pass on costs or let go of some profit %) and secondly from a purely capitalist perspective (more revenue, more profits)
Pharmeasy plans to file IPO papers by October 
Coming at a time when their discussion with Softbank for a record round have fallen through, India's largest (and only) online pharmacy is poised to list in early 2022 (if all goes to plan)

Valued at USD 4.2 Billion in June 2021, the company is still in the process of raising USD 200 – 300 Million at a valuation of USD 5.6 Billion

Recently in the news for its acquisition of Thyrocare Diagnostic chain, the company has on-boarded investors Naspers, B Capital, TPG and others, raising USD 650 million to fund the acquisition and for other business purposes (we've lost track as well)
Telecom sector Average Gross Revenue (AGR) up 2%
Data from Telecom Regulatory Authority of India (TRAI) showed a sequential increase for Airtel, while both Vodafone Idea & Reliance Jio recording declines

Helped by strong customer additions, amidst increased business aggression by both Airtel & Jio, aimed at grabbing market share from the struggling Vi

TRAI's report on telecom industry also reported an increase (up 2%) in monthly average revenue per user (ARPU) on qoq basis
---

Hedge
A strategy or an attempt in reducing the risk of adverse price movements of assets.
For more click here
---