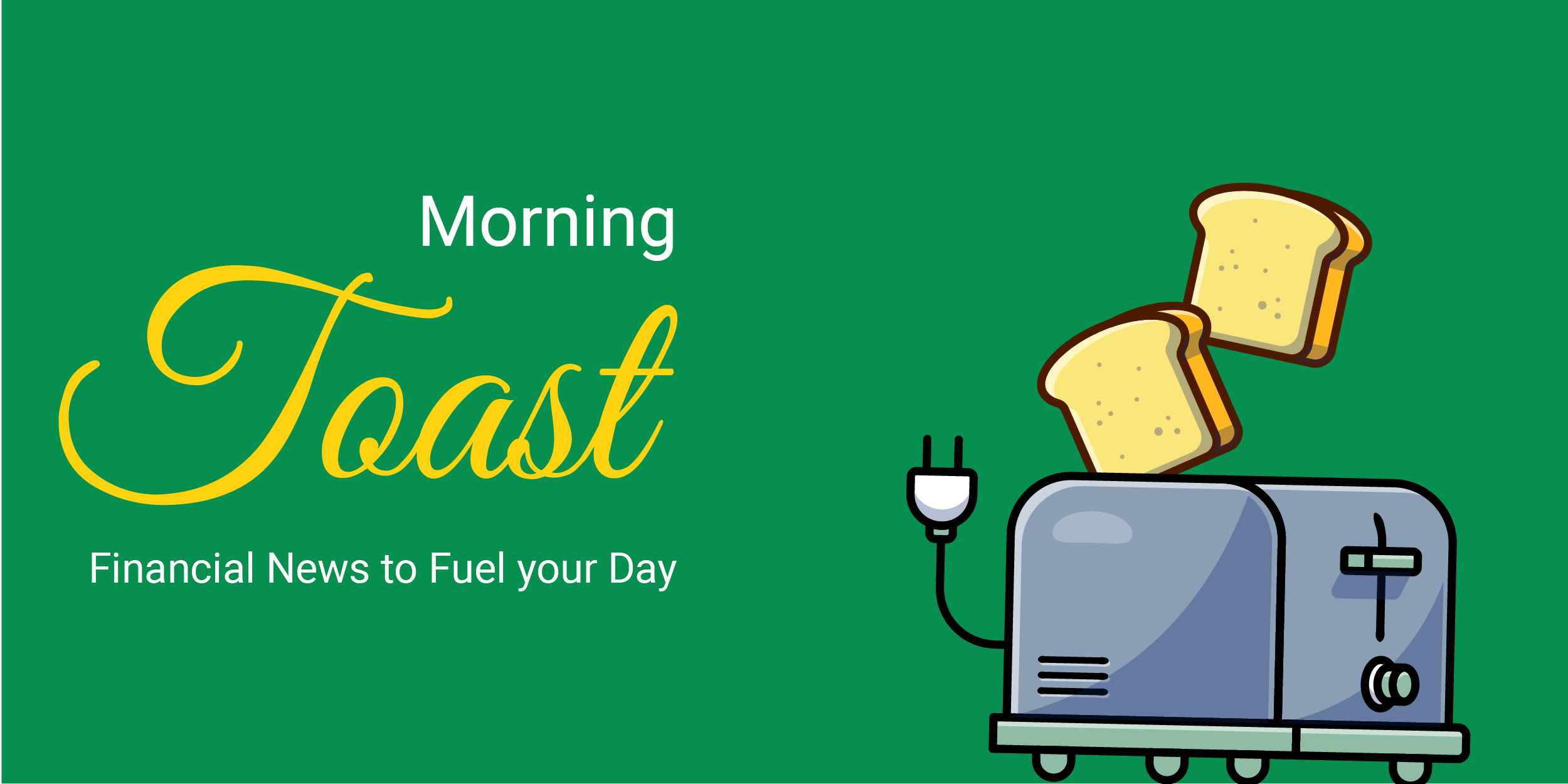 IPO Debut of Go Air (Go First) ✈
FinLearn Academy
Yesterday's Market Performance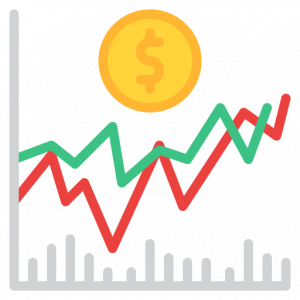 Nifty: 15,301.45 | 93.00 (0.61%)   
FIIs net buy: 241.60 Cr
DAX: 15,450.72 | 14.37 (0.130.09%)
Sensex: 51,017.52 | 379.99 (0.75%)
DIIs net sell: 438.59 Cr
FTSE: 7026.93 | 2.86 (0.04%)
---
Howdy Toasters!
In today's issue, we discuss the IPO debut of Go Air (or rather call it Go First); positioning itself as the go-to discount airline for leisure travellers, TATA Starbucks's expansion- expansion during a pandemic? (No we aren't kidding), how Bajaj Finance has performed and an educative concept to help you keep learning. . Read along!
---

Bajaj Finance: 5,771.15 | 152.20  (2.71%)
Below is the chart of Bajaj Finance on a daily time frame. The share took resistance around the level 5700 multiple times and gave a breakout today (Consolidation and breakout). If we see the prices closing higher in the coming trading session, then we can expect a good up move.
Berger Paints 832.25 | 12.30 (1.50%)
The share ended up green after the company reported a 9% rise in net profit to Rs 719.75 crore. The paint sector giant also recommended a Rs 2.80 dividend per share
Asian Paints and Berger Paints now will have to fight for their market share after the entry of Grasim in the paint industry with Rs 5000 crores
---


Go Air (or should we say Go First) is preparing for its IPO, positioning itself as the go-to discount airline for leisure travellers ✈🛫
Go Air, owned by the Wadia Group, has been operational for the best part of a decade, with varying degrees of success (depends on how you measure success, right?)
Positioned as a leisure travel airline, targeting the discount traveller, the company has hired a distinct top management cadre (after several tries?) to chart its next leg of growth
Always second (by design?) in terms of scale, growth, and professionalism to its more market-friendly peers, Go First would want to emulate the Wadia group crown jewel, Britannia?
History of Top Management Churn to bother investors? 😏
~7 CEOs leaving in the last 15 years, doesn't necessarily brood continuity and confidence
Other C-Suite members, be it COOs or CFOs, required to plan for daily operations, and the next phase of growth (in terms of aircraft acquisition) have not panned out as envisaged either
Perhaps a case of over management can be levelled at the company, or just a lack of trust in the hired candidate's ability?
Whatever seems to the case, the company has a management team in place, with experience in running budget aircraft elsewhere, as it prepares to hit the markets and raise as much as INR 3,000 Crores
Okay. What else?🤨
Limited growth or a greater view on profitability (depends on how you want to look at it) seems to have been the story the last couple of years
Since April 2018, Go Air's fleet has grown from 32 planes to 55; between the same period Indigo grew its fleet size by 120 planes
·~85% of Go's profits are generated from 18 routes, with the majority of these operational for flights conducted over the weekend; in stark contrast to Indigo, which has targeted the business traveller
This also explains Go's experiment of including Go Business (albeit short-lived), with an aim of pivoting towards that segment
So, there's a focus on numbers?🤔
The airline has a differentiated approach to its peers, with margin per seat given more importance vs revenue or cost per seat
 Prima facie it looks like the airline is more concerned about the impact each manoeuvre has on its bottom line, rather than looking at the overall opportunity size at hand (India's total fleet count stands at 700 odd, Southwest Airlines in the USA alone runs ~800 fleets, WILD right?)
Okay, so what do I make of all this?🙄
The company hitting the markets, and seeking a valuation of ~12,000 crores (our estimates), is going to come with all kinds of caveats
Spicejet, with a greater fleet size and higher market share, has an MCAP ~5,000  crores; promoter dilution is bound to be on the higher side if this is to proceed
Maybe the Wadia's have decided it's time to let go? Only time will tell, but for now, the domestic aviation market is going through another tough patch (with the second wave decimating any sort of comeback in demand)


Yoo! Let's get a coffee sometime (eventually, I guess)☕
TATA Starbucks, part of the listed TATA Consumer Limited (~doubled in the last year) has been on an expansion spree, betting on the restaurant business picking pace once the pandemic is sufficiently behind us
In the last year alone, the company has opened maiden outlets in Amritsar, Lucknow, Bhopal, Kochi, Indore & Ludhiana, taking advantage of the pandemic of negotiating favourable rent agreements (~20 of Top Line)
In its heyday, CCD had ~1200-1600 cafes, Pan India; TATA is at 221 presently and has a long way to map the country and reach that scale, although the opportunity at hand beckons, with the lack of structured competition telling
Expansion during a Pandemic? You gotta be kidding 😅
Turns out, penchant for business has not changed, with Rentals pan India normalizing (whatever that means)-
TATA Starbucks opened 40 stores in FY20, expanding to 18 cities on the back of a cost-cutting measure that has allowed them to become EBITDA + in the quarter
A focus on cost, fine-tuning rentals in Non-Metro cities (where demand was quicker to pick up), and renegotiating rent agreements has allowed the company to build a strong base for the year ahead
New café additions have also allowed the brand to more or less maintain its run-rate
The Second Wave would have stalled this growth right? Who's going out now? 🤔
Selling online has partially saved the restaurant industry from the effects of the second wave (especially post some green shoots starting November) but do the same principles apply with Coffee?

Chai chains generate close to 25-30% of their revenue using online models, but the numbers are much lesser when it comes to Coffee (wonder why?)

In any case, brands go wide in their offering and include a good % of food and snacks to keep the customer loyal (with varying degrees of success)
Okay. What next for the TATA Starbucks alliance? 🙄
Expansion is here to stay, with TATA convinced on the opportunity size and deep pockets helping their progress
An efficient online menu, combined with a pan-India footprint seems like the way forward for brands like these
---
What else caught our eye?👀
Reliance Industries is closing in on Milkbasket acquisition, entering the hyperlocal delivery space
RIL, through Jio Mart, has been testing subscription-based delivery of milk, bread & eggs in Chennai & Bangalore
Follows on the back of acquisitions like Fynd (O2O commerce), Grab (logistics), Haptik (chatbot), Reverie (local language services), NowFloats (small business platform), Embibe (ed-tech), and Saavn (music streaming)
The online grocery market has attracted interest from the big boys, including TATA (Bigbasket), Amazon, Walmart owned Flipkart, and now Reliance (JioMart)
Follow up on Domino's India's data breach
The Jubilant Foodworks owned subsidiary has hired a global forensic agency to investigate a data breach
They lodged a formal complaint with relevant authorities after hackers put out data of 18 crore orders on the dark web
They claim that users financial information has not been compromised
USD 2 million worth of crypto stolen?
In the last 6 months, inventors and traders have lost over USD 2 million in cryptocurrency to individuals impersonating Elon Musk (Tesla CEO) (anything is possible)
According to the Federal Trade Commission (FTC) imposters have posed as Musk to fraud social media users out of the cryptocurrency
---

Simple Moving Average (SMA) vs Exponential Moving Average (EMA)
SMA calculates an average of price data ()for a certain number of days) whereas EMA gives more weight to the more recent data

Both are lagging indicators (moving averages). SMA gives slower signals vs EMA gives faster signals

No indicator is better, it just depends on your trading style, so choose your indicator according to the way you trade
---
Toast – Quote of the Day 📜
Limit your size in any position so that fear does not become the prevailing instinct guiding your judgment.
-Joe Vidich
---