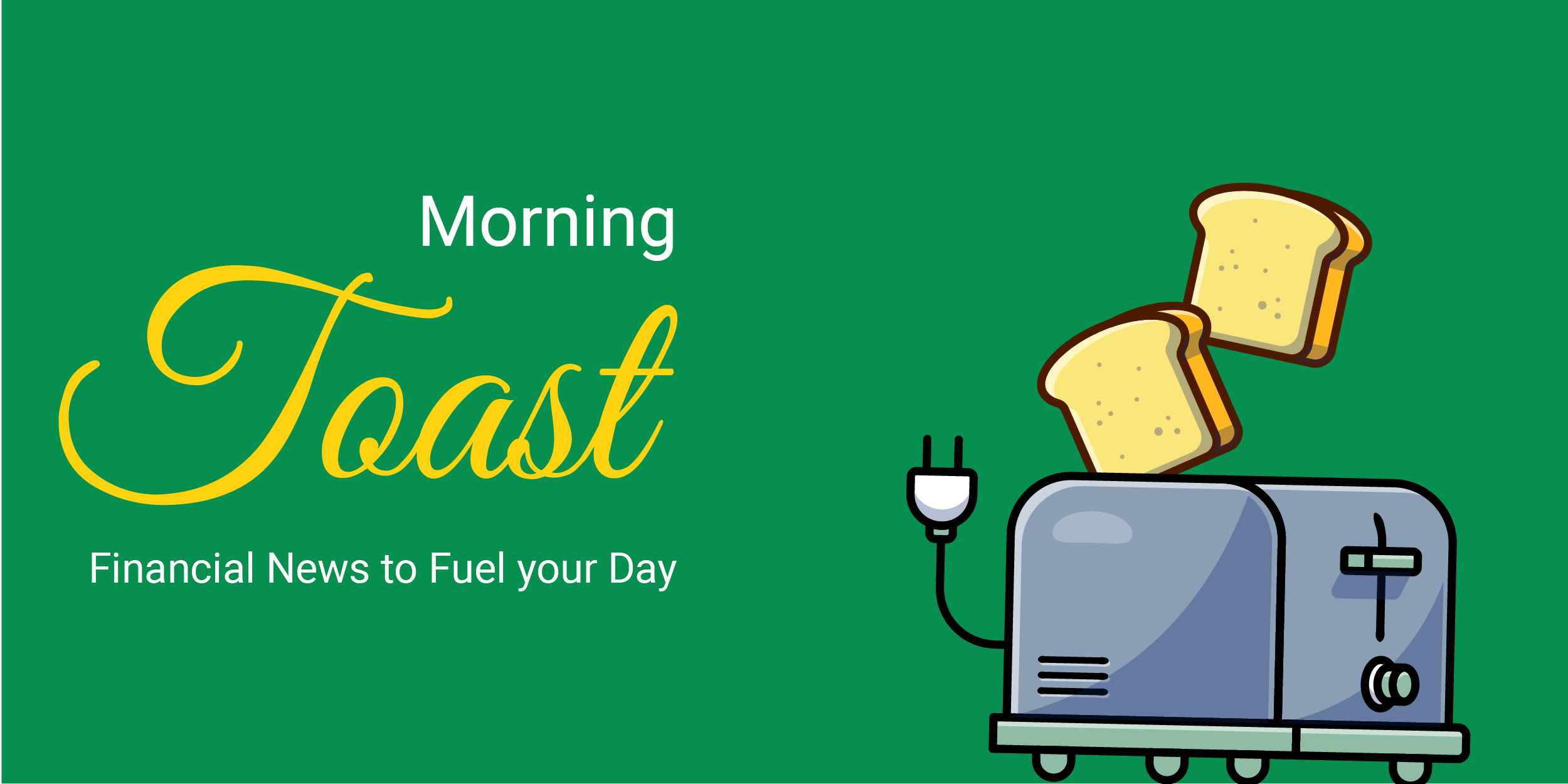 Finance Minister's Press Conference Highlights 📣
FinLearn Academy
Yesterday's Market Performance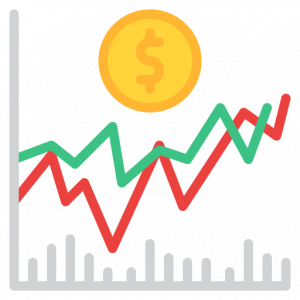 Nifty: 15814.70 I 45.70 (0.29%)
FII Sell Net: 678.84 CR
DAX: 15554.18 I 53.79 (0.0.34%)
Sensex: 52735.59 I 189.45 (0.36%)
DII Buy Net: 1832.76 CR
FTSE: 7072.97 I 63.10 (0.88%)
---
Howdy Toasters!
In today's issue, we discuss;
Finance Minister's press conference highlights.
Beer manufacturing & consumption patterns are evolving- going back to the pre-pandemic world?
ISGEC Heavy Engineering's performance, other important financial news, and an educative concept to help you keep learning. Read along!
---

ISGEC Heavy Engineering: 714.40 | 98.80  (16.07%)
The stock surged 15 percent after the company reported net profit at Rs 63.4 crore in Q4FY21 against Rs 13.2 crore in the year-ago period.
Thyrocare Tech: 1308.60 | -139.50 (-9.63%) 
The share price fell 9 percent after PharmEasy acquired a 66.1 percent stake in Thyrocare on June 25 for a consideration of Rs 4,546 crore. API Holdings (API).
---


Finance Minister made her bi-annual appearance; New fiscal measures announced to prepare for a potential third wave?😮
The FM announced additional measures today to provide better financial support to sectors impacted by the second wave, largely building on the previous packages focused on small/MSME segments, and small loans, and specific support for the tourism sector.
The Emergency Credit Line Guarantee Scheme (ECGLS) has been extended by Rs1.5tn to Rs4.5tn, with the deadline for disbursal extended to December 31, 2021 (the previous three tranches were not fully utilized).
There were reiterations of food & fertilizer subsidy support to the tune of 0.46% of the GDP.
The health care sector got an INR 50,000 crore boost primarily towards upscaling medical infra and targeting underserved areas.
Nice! Tell me more? 🤔
The financial support provided (in the form of a credit to the most vulnerable) is categorized as below the line support; with no indication of direct cash benefits for covid stricken sectors.
From a lending perspective, previous fiscal measures were not fully utilized (mentioned above) due to key concerns around asset quality, sub-par collection efficiencies, and a still uncertain economic environment.
Irrespective, planned on paper, the effective spending is touching 0.5% of the GDP (massive?); Increased spending will have an impact on the center's fiscal maths- although as discussed previously also, it's all about growth for no.
---

Beer manufacturing & consumption are evolving? (much like all our other pre-pandemic habits) 😶
210 Million Cases. Yes! That's the number of cases that went down the drain (literally) last year, due to non-consumption.

60% of beer sales for the year take place during the March to September period, and with the government providing a very limited indication of a lockdown, retailers and distributors prepared for the summer months as business as usual.

March 15, 2020- The day the WHO categorised the CoronaVirus a global pandemic, leading to hard lockdowns, halt in manufacturing, and basically a standstill to all consumption activity, severely affecting cos (large and small, alike).

No going out meant consumption patterns changed, with a widening gap between on-trade (value-driven, at pubs & restaurants) and off-trade (volume-driven, non-restaurant) channels.
Tough! So what's changed then? 🤔
Off-trade channel sales have increased from 73% in 2019 to 88% in 2020, indicating a shift towards at-home consumption of alco-beverages (duh!?).
But the same logic (prima-facie at least) is not applicable to beer consumption, with perishability (much quicker turnover) as well as storage (capacity/refrigerator issues) leading to different challenges.
Beer cans are now the norm! Easy to store and pick-up, beer cans, with more premium offerings have changed the landscape for manufacturers across the country.
B91 (Bira), UB, AbInBev, have all launched (successfully) premium market, canned beer to cater to this growing demand, i.e. lesser consumption & easier to manage.
Add to this – home delivery! Post the first lockdown, state governments began enacting new norms for alcohol home delivery, leverage Zomato & Swiggy's capabilities; currently, 3 states in the country have allowed home delivery of alcohol, with the expectation that others will follow suit soon.
Nice! Tell me more? 🤓
B9 beverages has recorded an annualised run rate of INR 1000 crore, which is waiting for it, 2.5x is pre-covid level; doubling its national market share on the back of what they categorise as evolving taste buds.

More of the same then? Looks like it, UB & AbInBev have launched premium segment canned beer like Amstel, Ultra Witbier amongst others.

Beer is the most taxed alco-bev category in the country (add to that a covid-cess that state governments enacted), betting on the inelasticity of demand for the product (third highest tax contributing factor after GST & Sales Tax).

This seems to have changed! Covid Cess has been rescinded, state governments are reducing the duty they charge to encourage consumption (how accommodative :P).
---
What else caught our eye?👀
Tamil Nadu government assembles a dream team (of a different kind :P) 
Tamil Nadu (TN) Chief Minister, MK Stalin has created an economic advisory council (EAC) led by some of the foremost names in the game – Nobel Laureate Esther Duflo, former RBI Governor Raghuram Rajan, former Chief Economic Advisor Arvind Subramaniam, and Jean Dreze (who was a member of the National Advisory Council).
Assembled by PTR Palanivel Thiagarajan (TN Minister for Finance), a dream team of this kind is a first for the state government (although ultimately, execution & adoption of ideas generated would be of more importance).
Varied membership of the EAC should provide the government with opinion & expertise across development policies (cash-based incentives) and free-market principles (ideally).
Pharmeasy acquires 66% stake in Thyrocare (yess) 
The power of Tech? Or good access to capital? Pharmeasy will acquire 66% in Thyrocare for INR 4,546 Crores, triggering an open offer for the remainder of 26%.
A stock that has rallied ~167% in the last year, Thyrocare has primarily been a B2B player and lately has been opening branded regional centers to increase its footprint.
Pharmeasy has been a pure online player, touching 22,000 pin-codes across 1200 cities, and with this acquisition forms a strong(?) online-offline combination.
Volume growth under the B2C segment for both Thyrocare & Pharmeasy, each leveraging on the other's core expertise is driving analysts to re-rate the stock, and update expectations.
---

Call Option
A call is an option contract giving the owner the right, but not the obligation, to buy a specified amount of an underlying security at a specified price within a specified time.
The specified price is known as the strike price and the specified time during which a sale is made is its expiration or time to maturity.
---
Best Industry-Based Tweet of the Day 💬
Huy Fong's Sriracha hit revenue of $150m+ a year…with no sales team, no trademark and $0 in ad spend.

Its creator is Vietnamese-American David Tran, making the sauce's success a tale of immigrant hustle and a product that literally sells itself.

Here's the story🧵 pic.twitter.com/siEoK6UeLs

— Trung Phan 🇨🇦 (@TrungTPhan) June 27, 2021
---