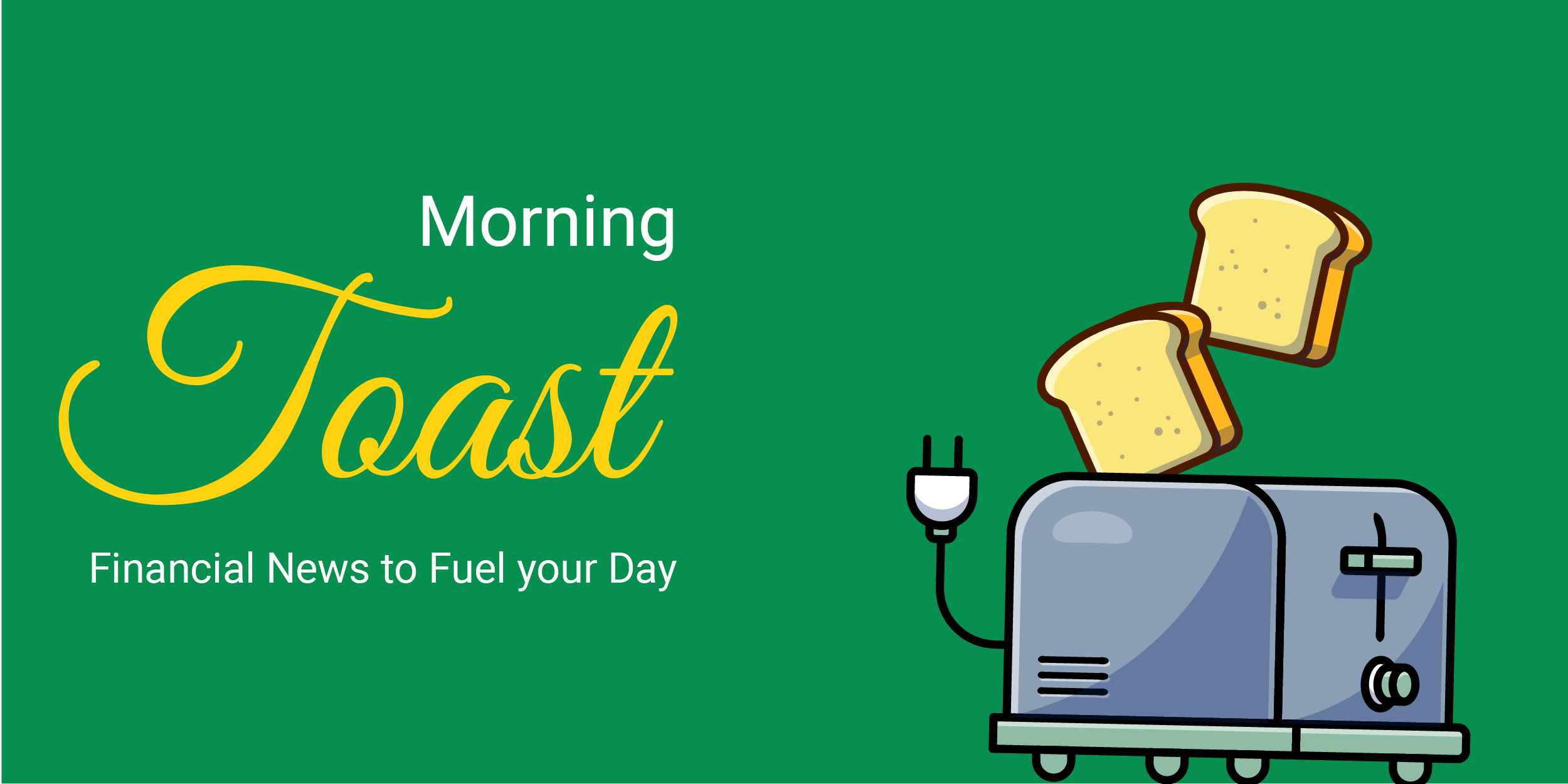 FAANG Stocks losing their flair? Sign of a Post-Pandemic world?🤔
Aastha Tiwari
Yesterday's Market Performance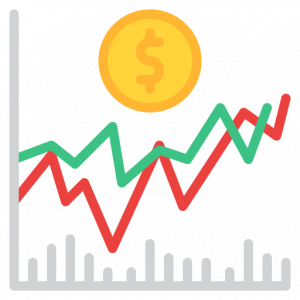 Nifty: 15746.50 I 63.15 (0.40%)
FII Sell Net: 1244.71 CR
DAX: 15603.24 I 155.20 (1.00%)
Sensex: 52574.46 I 230.01 (0.44%)
DII Buy Net: 138.09 CR
FTSE: 7062.29 I 44.82 (0.64%)
---
Howdy Toasters!
In today's issue, we discuss;
A change in the mentality of US investors- with a greater focus on market width, above & beyond the FAANG stocks (sign of a post-pandemic world?).
Saudi Aramco Chairman & Governor of the world's largest sovereign wealth fund to join RIL Board, And why you should care anyway.
Indian Overseas Bank's performance, other important financial news, and an educative concept to help you keep learning. Read along!
---

Indian Overseas Bank: 23.60 | 3.90  (19.80%)
The public bank surged 20 percent after the government shortlisted the bank for divestment.
CNBC Awaaz reported. The two lenders might see a 51 percent stake sale in the first phase of disinvestment. The government will amend the Banking Regulations Act, and some other banking laws for divestment, the news channel reported.
NTPC: 118.00 | 4.45  (3.92%)
The PSU jumped 4 percent after the giant on June 19 posted nearly a three-fold jump in consolidated net profit to Rs 4,649.49 crore for the March quarter 2020-21.  The company's board has recommended a final dividend of Rs 3.15 per equity share.
PNB Housing Finance: 700.95 | 36.85 (4.99%)
Profit booking took place after the Securities and Exchange Board of India (SEBI) directed the company to halt its proposed Rs 4,000-crore deal with Carlyle group.
---

FAANG Stocks losing their flair? Or are we going back to normal? (whatever that is/was) 🙄
A broad-based rally finally? For much of 2020, Facebook (+33%), Apple (+81%), Amazon (76%), Netflix (67%) & Google (31%) drove the S&P 500, on the back of pandemic infused uncertainty.
Technology stocks (think: Cisco Systems, Intel Corp) that should have ideally performed reasonably well, lagged the benchmark index.
Things have changed – as the economy strengthens and vaccinations take center stage in the US, so does the stock market, with a wider variety now acceptable to an investor, going beyond investing in the usual eating, drinking, shopping, and working from the home scenario that has been the norm in the last 15 months.
Amazon (up 7.1% vs S&P 500 gain of 11%), Apple & Netflix are down 1.7% and 7.4% in 2021- clearly showing a changing trend.
Woah! What's happening here?🤨
Interestingly enough, among the 100 or so stocks that are performing better than Apple, two would definitely raise intrigue and point towards a change in mindset – Cruise Company, Carnival Inc is up 30% and American Airlines Group Inc is up 41% for the year; also part of the conversation are companies in the energy sector.
Clearly, there's a change in mentality for investors – with a greater focus on market width, above & beyond the 5 largest names that have driven the markets for the best part of 15 months.
Sky-high valuations and limiting growth runway have spooked? investors, and with post-pandemic numbers missing expectations (new subscriber growth for Netflix has slowed, post-re-opening), participants are okay looking for value in names that were consistently ignored.
Value stocks (with low P/B multiple, and in ebb & flow with the economy) have performed better than Growth stocks (think: FAANG); indicative of a post-pandemic world?.
---


Saudi Aramco Chairman & Governor of the world's largest sovereign wealth fund to join RIL Board? (Finally) 😻
Been there done that? Surely you've read this one before, but we couldn't resist. Ahead of RIL's AGM, scheduled for later this month, there's chatter of an announcement (or something akin to one) relating to the Saudi Aramco deal, first spoken about in 2019.
A close ally of Saudi Crown Prince, MBS, Mr. Yasir Al-Rumayaan is considered as one of the most influential decision-makers in the world of energy & investing (of course), in addition to being closely involved in MBS's personal agenda of diversifying and decreasing Saudi dependence on oil.
A banker by profession, Al-Rumayaan and Ambani have developed close personal ties (nice).
Aramco has had its share of troubles (pandemic induced), and with the USA replacing Saudi as the second-largest supplier of all things oil to India (any guesses for who's first?), the two governments have not always seen eye to eye.
Great man, they've become good friends. How does it impact me? 🤔
A board seat on the main RIL Board is monumental (to say the least); to give you context, in the last 18 months, RIL has raised close to USD 15 Billion from investors including ADIA, SilverLake, KKR, Facebook, and Alphabet, but has only given subsidiary level board seats (without voting rights) to Facebook & Alphabet.
PIF (Saudi Sovereign Wealth Fund) has deployed close to USD 3.3 Billion in Jio Platforms, Retail & Digital Fiber Infrastructure Trust; Aramco is expected to invest ~USD 15 Billion in RIL's oil refining & petrochemicals arm.
A board seat is expected to act as a precursor to this investment (first announced in 2019) with the analyst & market community especially enthused about this development.
PIF is playing a leading role in Saudi Arabia 2.0 (if we may coin that term), incubating a host of multi-billion dollar projects, building industries from ground-up, bank-rolling the SoftBank Vision Fund, and investing in Uber, Lucid Motors (Tesla competitor).
---
What else caught our eye? 👀
Maruti to increase prices
In a regulatory filing, India's largest automobile manufacturer announced its plan to increase vehicle prices and pass on the increase in input cost.
This is the third price rise in 2021, with varying degrees basis models.
Fortnightly FII flows
FIIs turned buyers in Energy and Diversified Financials sectors while they continued their buying spree in Capital Goods and Banks (seen about a billion dollars worth of flows).
FIIs turned sellers in Transportation while they continued selling in Software & Services and Food, Beverage & Tobacco sectors (buying > selling still though).
Byju's raises another round. We're at Series take your shot 
No jokes though, Byjus has raised USD 50 Million from a couple of domestic investors, valuing the start-up (Yes!!) at USD 16.5 Billion.
Funds raised have been earmarked for an expansion into the US, UK, Mexico, acquisition of Indian players (with differential product offering?).
---

Reserves and Surplus
Reserves are the funds earmarked for a specific purpose, which the company intends to use in the future. The surplus is where the profits of the company reside. This is one of the points where the balance sheet and the P&L interact. Dividends are paid out of the surplus.
---
Best Industry-Based Tweet of the Day 💬
Tweet Thread
🧵 on startup 'valuations'.

Why are loss-making startups run by 20-somethings 'valued' as unicorns while similar profit-making companies are valued at half that?

Thread below has the dope, but the longer read is 👇🏽//t.co/iqcxf0xwh4

1/23

— Sajith Pai (@sajithpai) June 10, 2021
---