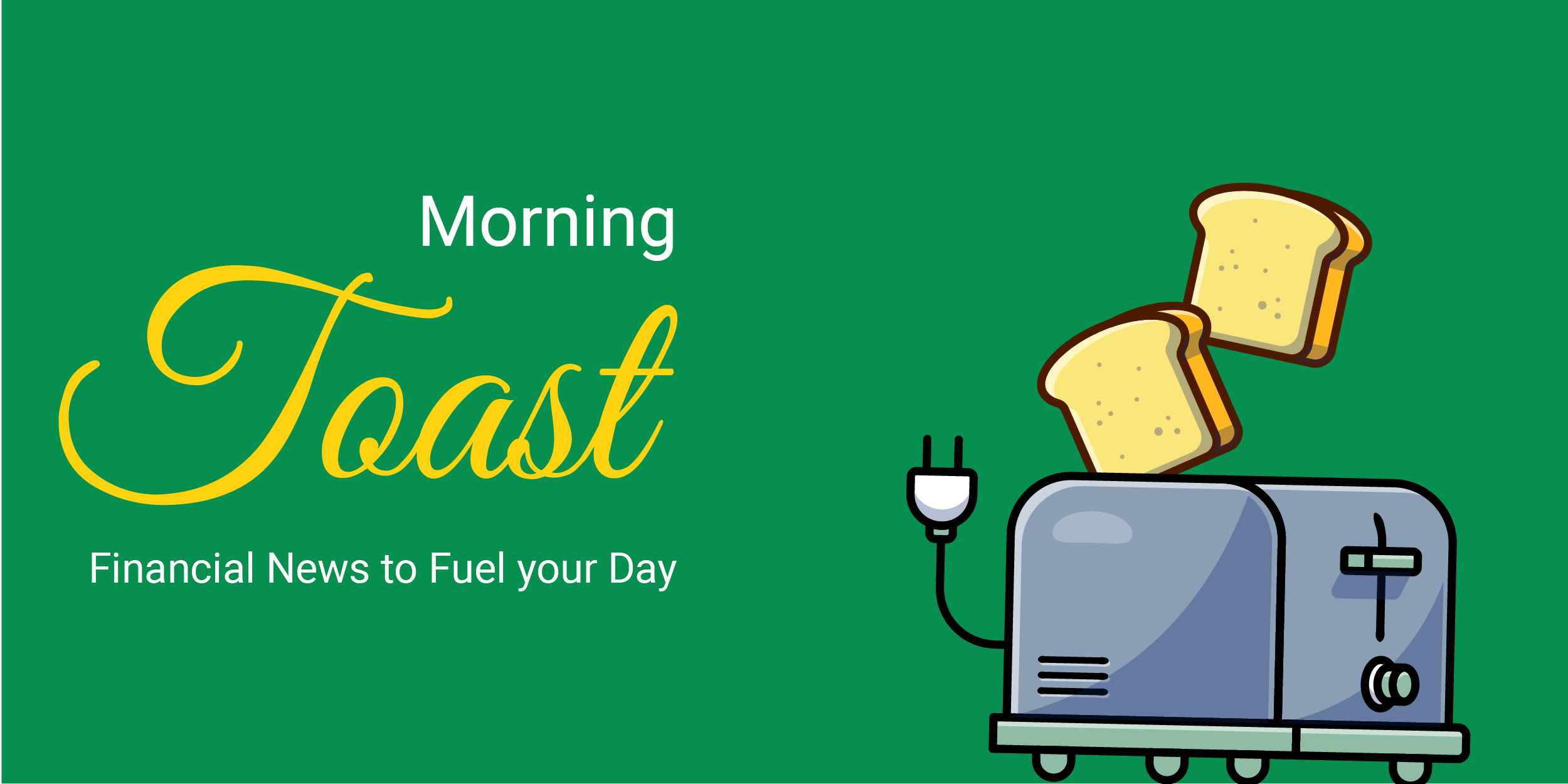 Adani Becomes The Country's Largest Private Airport Operator 🛫
FinLearn Academy
Yesterday's Market Performance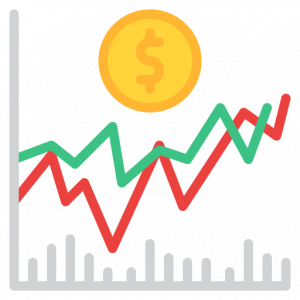 Nifty: 15854.00 I 41.60 (0.26%)
FII Sell Net: 1303.95 CR
DAX: 15,788.98 I 0.66 (0.00%)
Sensex: 52904.05 I 134.32 (0.25%)
DII Buy Net: 1335.91 CR
FTSE: 7,091.19 I 33.53 (0.47%)
---
We'd love to hear your thoughts on our newsletter. Please take this simple survey and give us your feedback. Survey
---
Howdy Toasters!
In today's issue, we discuss;
Equity Mutual Funds see inflows of INR 46 Billion in June, overweight on Pharma, Banks, and Software & services.
Adani becomes the country's largest private airport operator, now controls 33% of India's air cargo traffic. About that…
Mindtree's performance, other important financial news, and an educative concept to help you keep learning. Read along!
---

Mindtree: 2703.05 | 2073.05 (8.31%)
The L&T backed IT firm jumped over 8% a day after the company reported an 8.2 percent sequentially growth in profit in the June 2021 quarter, with the highest ever order book of over $500 million
Adani Enterprises: 1402.05 | -15.65  (-1.10%)
The giant enterprise ended in the red after Subsidiary Adani Airport Holdings has taken over the management control of Mumbai International Airport (MIAL) from the GVK Group
Note: Above are not owned by the authors of the newsletter and are neither recommendations to buy the stocks; not our style at FinLearn.
---

It's that time of the month again! What are our Institutional friends up to? 🤩
Equity Mutual Funds continued to see inflows for the 4th consecutive month; inflows for the month of June, at INR 46 Bn were half of the preceding month, but drastically greater than April 21 (see image below)

Mutual Funds were overweight on Banks, Pharma (domestic pharma market is poised to grow >35%), and Software & Services (of course, why you even surprised here)

Among large caps, HDFC Bank (signs of the tide turning?, RBI is expected to allow the bank to restart digital & card activities soon), ICICI Bank (valuation driven?) and HDFC Limited

MFs were underweight on Consumer Goods & Retailing (Valuation vs growth?), Energy (saw the highest selling in the pack), Materials and Diversified Financials

Among large caps, Kotak Mahindra Bank (valuation and growth issues), ONGC & HPCL were top sells; Energy sector normalization could be seen
Nice! What about FIIs? 🤔
FIIs turned net buyers (and how) deploying USD 2.4Bn and recording the highest monthly inflows since Feb-21

On a sector level, the highest buying was seen in Insurance (~USD 1 Bn), followed by Diversified Financials & Auto Comps (inflows of USD 370 Mn each); all three sectors have seen value erosion during the pandemic, and prima facie looks like a case of striking at cheap valuations (with a pinch of salt of-course)
Sweet! And Mid & Small Caps? What's the flavor there? 🧐
Crompton Greaves Consumer Electricals (possible bet on demand normalizing?), Zee Entertainment (valuation drive?, stocks been beaten, with underlying business still intact) & Manappuram Finance were top Mid-Cap buys (value-wise); Deepak Nitrite, Chola Investment & LIC Housing Finance were top Mid-Cal Sells (value-wise)

In the small-cap space, some interesting top buys included Radico Khaitan (stock has had a stellar run in the last 18 months), CDSL (another one that's massively benefited from the new Demat / Trading accounts opened), and Indian Energy Exchange Limited (our understanding on this name is limited);
Disclaimer- Authors of this newsletter don't own/recommend any of the above names
---


Adani becomes the country's largest private airport operator, controlling 25% of footfalls and 33% of Air Cargo (don't be surprised)  🧐
Adani Airport Holdings (wholly owned subsidiary of Adani Enterprises Limited) has assumed management control of Mumbai International Airport Limited from the GVK Group (announced a couple of months ago, completed yesterday) including the INR 16,000 crore Navi Mumbai Airport Project (any guesses for when this one will be operational?)

Presently, Adani operates three airports, including Ahmedabad (duh!) Lucknow, and Mangalore, will shortly start operating Guwahati, Thiruvananthapuram, and Jaipur; Mumbai (including T2) and the whenever in the near/distant future operational Navi Mumbai Airport will give Adani its crown jewel?

India is poised to become the world's third-largest aviation market by 2024, and with a strong portfolio (and counting in the future), Adani is well placed to ride that wave, while linking their other services (Adani is also India's largest seaport operator)

As per the press release, the company aims at completing the full takeover of the Navi Mumbai Airport in the next 90 days, and begin work thereafter, targeting completion by 2024 (sure, why not)
Damn! What else? 🤔
Adani Airports had previously acquired 23.5% of Mumbai International Airport from Bidvest and Airports Company South Africa and has now acquired the remaining 50% from the GVK Group (who have been burdened by high debt, accentuated moreover by the pandemic)

Total Debt taken over by the Adani Group is to the tune of 11,139 Crore, with the company aiming to refinance INR 8,250 Crore of debt, drastically bringing down the further cost of funds by 1%

Adani's foray into this space is a recent phenomenon, and to capture the country's foremost airport in such a short span of time is …
---
What else caught our eye? 👀
Inflation peaks but may remain elevated ahead 
June headline CPI inflation remained steady at 6.26%, led by an unfavorable base effect but with easing sequential momentum in both headline & core components
Within food, perishable showed mixed trends, while most non-food items were lower on a month on month basis; Energy inflation at 12.7% YoY depicted pass-through of global oil prices
Economists expected the inflation pressure to remain high, albeit sub 6%, with the upcoming print looking to be tracking around the 5.6 – 5.8% mark
Separately, IIP surged to 29.3% in May amid a distorted base, and sequentially activities softened across sectors, with current industrial output still below May'19 levels (last pre-pandemic comparison)
What US Numbers for PepsiCo tell us about an Indian company 
PepsiCo has reiterated continued market share gains in the beverages segment in India in the first half of CY21, building on gains made in CY20
Varun Beverages (master bottler and distributor for PepsiCo in India, and listed on the bourses) has managed what is meant to be a seasonally strong quarter with some success (through multiple initiatives)
VBL has remained aggressive in terms of winning new retail outlets through visi-cooler placements, servicing existing outlets, and introducing products for in-home consumption at cheaper than usual prices (1.25 Litres at INR 50 and 600 ml at INR 30) garnering market share in the process
Our second favorite stock, ITC is diversifying its tobacco manufacturing 
Targeting the US & EU markets, ITC is diversifying its tobacco manufacturing to include nicotine & nicotine salts to capture the growing demand for nicotine based oral and vaping products
To be commissioned through its wholly-owned subsidiary, ITC plans to invest INR 50 crore (miniscule in the larger scheme of things) in this new venture
---

Defensive Stock
A type of stock that provides a constant rate of dividends even in the periods of economic downturn.
---
Best Industry-Based Tweet of the Day 💬
To trade great you simply must get away from Monday morning quarterbacking. It's like asking to see the next card after you fold a poker hand. Does it really matter that you would have hit your hand? You play the probabilities with the information you have at the current moment.

— Mark Minervini (@markminervini) July 9, 2021
---