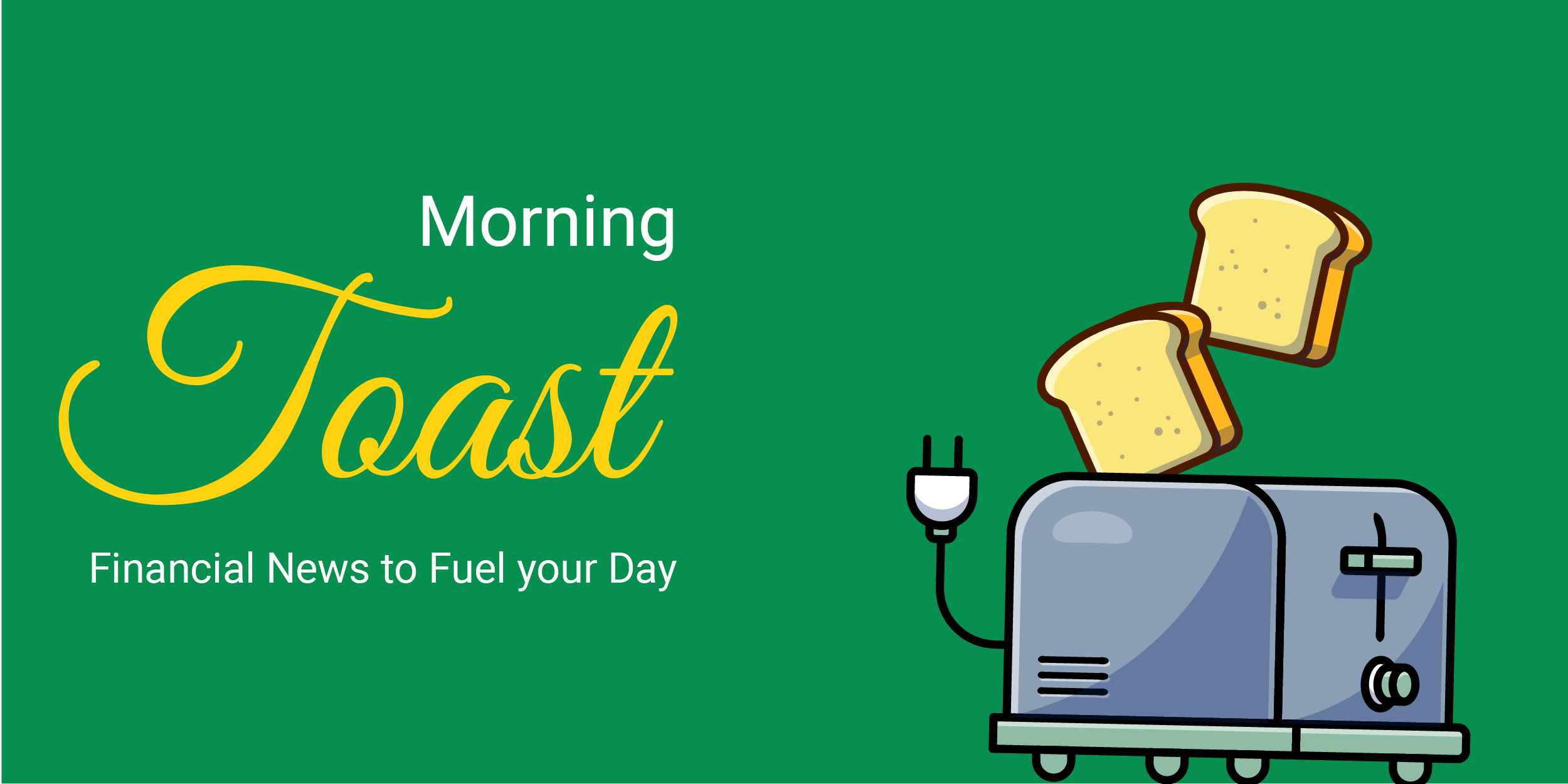 Acquisition of DHFL by Piramal nears completion (Let's tall) 🤓
Aastha Tiwari
Yesterday's Market Performance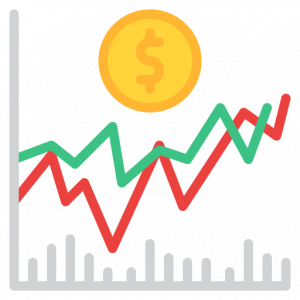 Nifty: 15879.70 I 61.40 (0.39%)
FII Buy Net: 532.94 CR
DAX: 15,692.71 I 181.33 (1.17%)
Sensex: 53054.76 I 193.58 (0.37%)
DII Sell Net: 231.80 CR
FTSE: 7,151.02 I 50.14 (0.71%)
---
We'd love to hear your thoughts on our newsletter. Please take this simple survey and give us your feedback. Survey
---
Howdy Toasters!
In today's issue, we discuss;
Piramal Group hopes to complete DHFL acquisition soon- Let's see the details.
TAMO fell by ~8% in the last two days, on the back of an announcement by JLR.
Equitas Small Finance Bank's performance, other important financial news, and an educative concept to help you keep learning. Read along!
---

Equitas Small Finance Bank: 67.30 | 8.70 (14.85%)
The small finance bank surged over 17% after it reported a 14.55% YoY jump in its Q1FY22 gross advances at Rs 17,839 crore against Rs 15,573 crore.
Natco Pharma: 1087.15 | -74.90  (-6.45%)
The script fell over 6% after the High Court of Delhi has today orally pronounced judgment in the interim injunction application filed by FMC Corporation on CTPR.
Note: Above are not owned by the authors of the newsletter and are neither recommendations to buy the stocks; not our style at FinLearn.
---


Acquisition of DHFL by Piramal nears completion: What's in store for all parties involved? 🤩
NCLT approved the acquisition of DHFL by Piramal Capital & Housing on June 7, giving the lender 90 days to set up a 7 member committee and execute the resolution plan it submitted.

Prima facie, you'd wonder why Piramal would go for an acquisition like this – beleaguered brand, shady promoters, much-maligned stock, all in all in a recipe for shall we say not the best dish; But the contours of the transaction, the underlying business metrics and Piramal's own past paint a directly different picture (we're not advocating for the stock in any sense of the manner though, not our style at FinLearn :P)

Piramal has primarily been a wholesale lender (>90% of the book on average for the last three years has been geared towards a segment that has high cyclicality), tapping into DHFL's book, who believe it or not was the original lender in the affordable housing space, allows Piramal to drastically change their loan mix (towards a healthier? 60:40 ratio)

The lender is expected to acquire DHFLs book (INR 37,853 crores) for INR 37,250 Crores, but with an initial cash commitment of INR 17,700 crore, and the remainder through Non-Convertible Debentures (tenured over 5 years, expected to be serviced through DHFL high yielding retail loan book), effectively limiting Piramal's initial capital outlay.

Also as a part of the acquisition, Piramal will have access to the Cash on DHFL's balance sheet (12,700 crores) and Interest income (INR 3,000 crore)

There's a reason why the street is enthused with this deal going through – Piramal Stock is up 65% YTD.
Woah! Tell me more? 🤔
DHFL has a mid-sized real estate loan book (INR 9,860 crores) that may pose some challenges, although Piramal has significant experience (running a heavy real estate lending book that ran into trouble in 2018)

Pre-Payment or early repayment of loans has been problematic (for obvious reasons) for the NBFC industry in recent years, and with a relatively higher repayment ratio at 9%, DHFL is an outlier (negatively) in this regard.

Greater clarity hasn't been forthcoming from a business plan perspective, although a push towards secured loans & smaller ticket unsecured loans (leveraging fintech players like ZestMoney & Cars24) has come to epitomize the approach Piramal plans to take with this acquisition (has also built out a top-level management team to the same tune)

Ajay Piramal (Promoter of Piramal Enterprises) has long held and previously applied (twice) for a banking license (initially when they were investors in Shriram Group), and with an acquisition and book building of this size, the expectation on the street is for something similar.
---


Our favorite stock (figuratively speaking) TAMO fell by ~8% in the last two days, on the back of an announcement by JLR 😮
Jaguar Land Rover (JLR) informed the exchanges of a semiconductor chip shortage (we highlighted this in our earlier issue) affecting its ability to fulfill orders globally, with ~50% decline in production expected for the quarter ending September 2021.

Due to near term issues, some dispatches are expected to spill over from FY22 to FY23, resulting in a negative EBIT & Cash Flow for the second quarter.

Shortage of semiconductors affected delivery by ~30,000 units in the first quarter, but with an industry-wide shortage, impact on the second quarter is expected to be as high as ~50% of production, even though demand is robust, at an all-time high of 110,000 units, that represents a total sales cover of 3 months (5 months in Europe & 4 Months in the UK)

Clearly, there could've been a better time for the semiconductor industry to let the ball drop jk jk.
Damn! What else? 🤨
Incorrect demand forecasting by AutoMakers (to the tune of canceling already placed orders for lack of conviction in demand), not expecting such a quick uplift in consumption post the pandemic, has meant a semiconductor shortage (quite basic, but that's what it is); other industries, including computing and mobile phones, have taken advantage of this, placing larger than usual orders.

The expectation at a company level is normalization of supply by the end of CY21.

From a stock's perspective, the longer growth story is still intact, on the back of an uptick in cyclical demand (think: local), JLR Growth story, repayment of debt, and margin expansion on the back of strong cost-cutting measures (aided by the pandemic)
---
What else caught our eye? 👀
Paytm rejigs it's board to prepare for listing
Paytm is preparing for its IPO, rejigging its board members to comply with Indian laws (and ensure no cross border issues)
Ant Financial (one of the larger investors) previously held multiple board seats, that were occupied by Chinese nationals; this seems to have changed, with the new representative an American national, based out of Florida, USA.
Jeff Bezos steps down from Amazon, transitioning to an Executive Chairman role 
27 years later, Jeff has left the building (almost :P); Andy Jassy takes over, an Amazon Lifer, and current CEO of Amazon Web Services (USD 45 Billion in annual sales), Jassy inherits a company with interests across E-Commerce, Web Services, Hardware, Grocery, Advertising, Healthcare, Streaming and HollyWood (w*f, seriously)

Amazon stock barely budged when the transition was announced in February (clearly there's massive confidence in Andy's abilities)
GST Collections dip below INR 1 Tn in May 
GST Collection in June (for the month of May) continued to moderate and are now sub INR 1 Tn, coming on the back of 8 consecutive quarters of >1Tn in collections.

Fall in June was expected on the back of greater than usual localised lockdowns and also reflected in the e-way bill data (fall of ~30%)

June collections show an uptick, with e-way bill data reflecting a ~40% increase in activity and return to trade & business.
---

Convertible List
A security (bonds, debentures, preferred stocks) by an issuer that can be converted into other securities of that issuer are known as convertible securities.
---
Best Industry-Based Tweet of the Day 💬
Tweet Thread-
HDFC Life Insurance FY21 Annual Report Takeaways

'From a product and distribution centric approach to a more customer-centric approach'

Hit the 'retweet' & help us educate more investors.

A Thread 🧵👇

— JST Investments (@JstInvestments) July 7, 2021
---