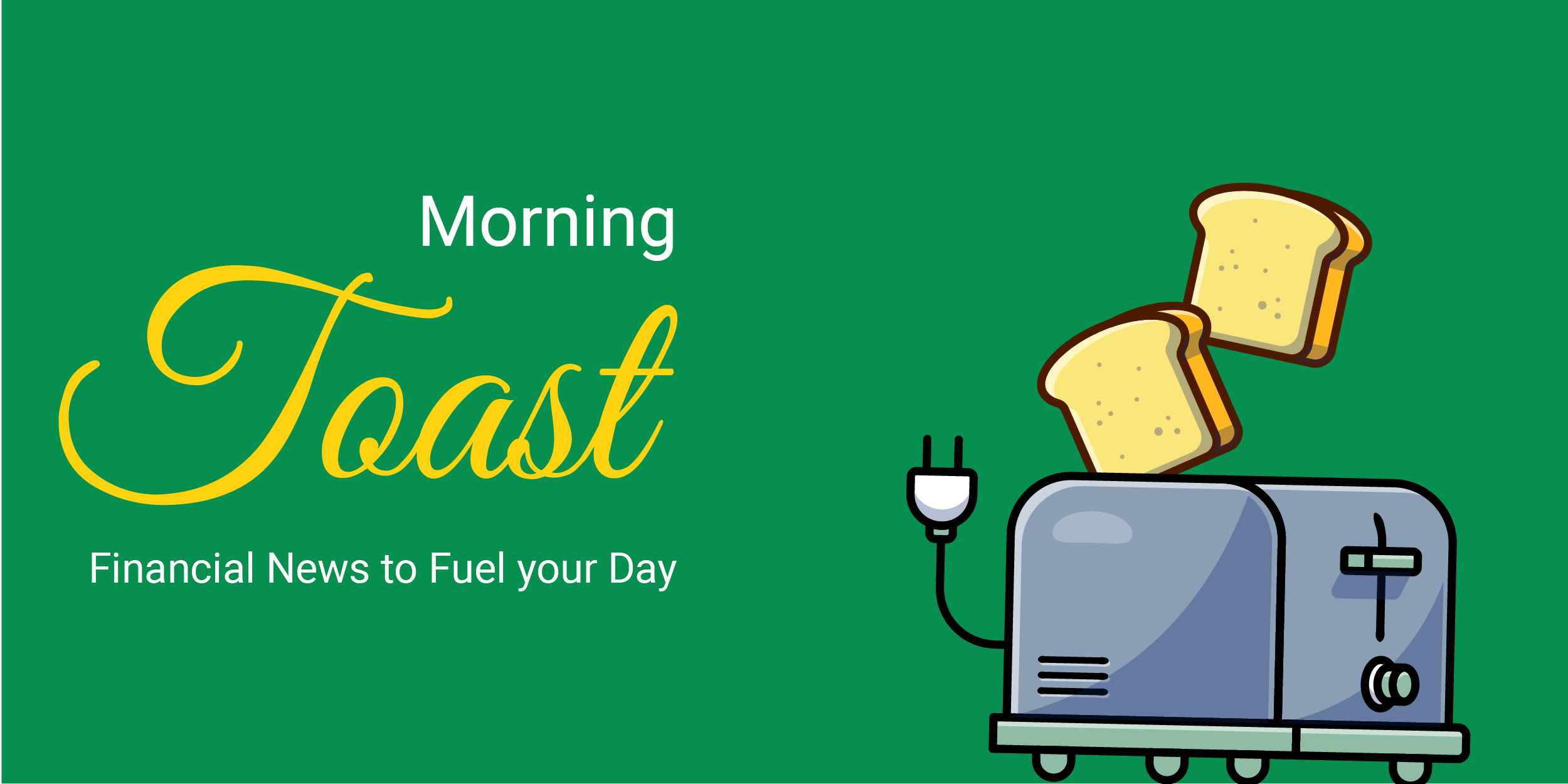 A Hawkish turn for the Fed? 🤨
FinLearn Academy
Yesterday's Market Performance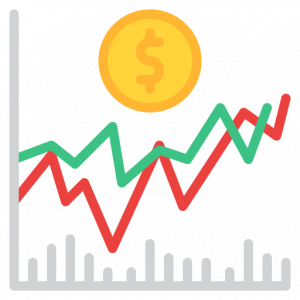 Nifty: 15683.40 I 8.00(0.05%)
FII Buy Net: 2680.57 CR
DAX: 15448.04 I 279.63 (1.78%)
Sensex: 52344.45 I 21.12 (0.04%)
DII Buy Net: 446.2 CR
FTSE: 7017.47 I 135.96 (1.90%)
---
Howdy Toasters!
In today's issue, we discuss –
FED's Hawkish turn (fancy, right?)- FED signaled that it might raise interest rates at a much faster pace than assumed, let's see what it means for us.
TATA Digital Super App- pretty much like a digital mall.
SREI Infrastructure Finance's performance, other important financial news, and an educative concept to help you keep learning. Read along!
---

SREI Infrastructure Finance: 14.50 | 1.30  (9.85%)
The stock jumped 10 percent after the company received a term sheet from Makara Capital Partners Pte for an investment in a subsidiary. Srei Equipment Finance Limited (SEFL).
Power Grid Corporation: 233.00 | 6.85 (2.86%)
The script shed 2 percent on June 18 even after the company reported a 6.4 percent jump in its March quarter consolidated net profit at Rs 3,526.23 crore against Rs 3,313.47 crore in the same quarter last year. The board has recommended issuing bonus shares in the ratio of 1:3.
---


A Hawkish turn for the Fed? 🤔
A faster progress towards re-opening (much quicker rollout and subsequent adoption of vaccines) and higher inflation surprises, turned a relatively comfortable (with the current scenario) Fed Committee, hawkish (what does that mean?).
The Fed considerably raised its inflation targets for the coming year, and indicated of a sooner than expected rise in interest rates, changing their stance from March 2021, when they indicated no rate hikes till 2024 (bringing it forward by a year).
A Dot Plot, which records expectations of all members of the committee, pointed towards 2 rate hikes in 2023
Tapering, or cutting back on the aggressive open market bond purchase via the FOMC (Federal Open Market Committee, responsible for bond purchases), is expected to decrease (although Chairman Powell didn't provide any indication of this).
Inflation (although they alluded to expecting the current % to be transitory in nature)  and a quicker than expected recovery seems to have spooked the Fed.
What does this mean for us? 🙄
Liquidity Rally (surely seen the video of a certain Market Wizard) has apparently driven the markets, comes under pressure (not corroborated with market performance though).
Our previous notes have maintained that the RBI is chasing growth, and is okay with sub 6% inflation, although this has changed in the last 2 days, and therefore alters the goalposts (with respect to rate hikes) for the RBI (similar to the Fed).
Economists believe there is still some room to go before the inflationary targets are more pronounced, with transitory in nature a common theme (mentioned across the board), and growth is expected to drive the agenda (at least back home, with a slower vaccine roll-out).
If CPI Inflation continues to surprise the MPC, expect a similar response?
---

TATA Digital Super App – Digital Megastore to be launched soon? 🤩
In our previous issue, we spoke about how TATA Digital was on a buying spree (think: BigBasket, 1MG, Stake Sale in Cult Fit) to include in it's 'Super App', emulating to certain extents China's WeChat and Indonesia's GoJek.
The group has now decided to extend these services to include core Banking related products (think: Payments, Credit, Insurance & Investments).
TATA Digital has set-up a NeoBank (defined as companies that aggregate financial services through digital-only platform, both origination & distribution) vertical, and is recruiting top to bottom to drive this initiative.
Regulatory hurdles (for lack of a better word?) remain, with the RBI expected to release a consultation paper soon and provide clarity and structure to a space that has attracted huge interest.
Competition is heating up, with the usual suspects in the reckoning (Flipkart, Amazon, Razorpay, Niyo).
Nice! What can I do in this 'Super App'? 🤨
A digital megastore, is an application that allows a customer to purchase groceries, apparel & clothing and medicines, avail transportation services and execute hyper-local delivery.
TATA Digital aims to include Neo Banking services like Credit Card Applications, Insurance Distribution, Micro Loans as well.
A deep expertise in the financial services space augurs well for the group through TATA Capital (NBFC), TATA AIA (Insurance) and TATA Mutual Fund – albeit in a brick & mortar avatar.
In addition, the group aims to get into Banking and is primed to apply for a license when the next round opens up and the regulator eases the application process for Large Corporates (although we've heard this one multiple times previously.
---
What else caught our eye? 👀
Mercedes Benz ramps up capacity 100% 
Indicative of pent-up demand (?), Mercedes Benz India has indicated that it is ramping up capacity to 100% post positive order booking for the last month (post relative easing of Covid restrictions).
Showroom traffic has hit more than 60% of the levels before the second wave, with bookings are as much as 80% over March levels.
Revenge Spending galore??
Satya Nadella is elevated to Chairman & CEO of Microsoft 
The world's second most valuable company (after Apple, of course) has elevated its CEO to the post of Executive Chairman (only the second individual in the company's history to hold the post, after Bill Gates (duh!)).
Satya (as he's known) has overseen a 600% rise in MCAP (USD 2 Trillion) and doubling of revenue to USD 143 Billion since he took over in 2013.
Credited with re-energizing and bringing a cultural rejig to the organization, Microsoft has transformed itself from just being a software manufacturer to one of the world's leading providers of cloud computing services.
HDFC Bank tackles tech glitches, awaits clearance from RBI 
Some issues ago we deep-dived into HDFC Bank's tech struggles, with the regulator barring the bank from issuing any new Credit Cards (previous run-rate of 150,000 per month) and launching any new digital activities.
There's light at the end of the tunnel? The bank's submitted all requested documentation and is awaiting clearance from the regulator to restart its digital initiatives;
---

Cash and cash equivalents
Cash and cash equivalents are a group of assets owned by a company. For simplicity, the total value of cash on hand includes items of a similar nature to cash. If a company has cash or cash equivalents, the aggregate of these assets is always shown on the top line of the balance sheet. This is because cash and cash equivalents are current assets, meaning they're the most liquid of short-term assets.
---
Best Industry-Based Tweet of the Day 💬
---