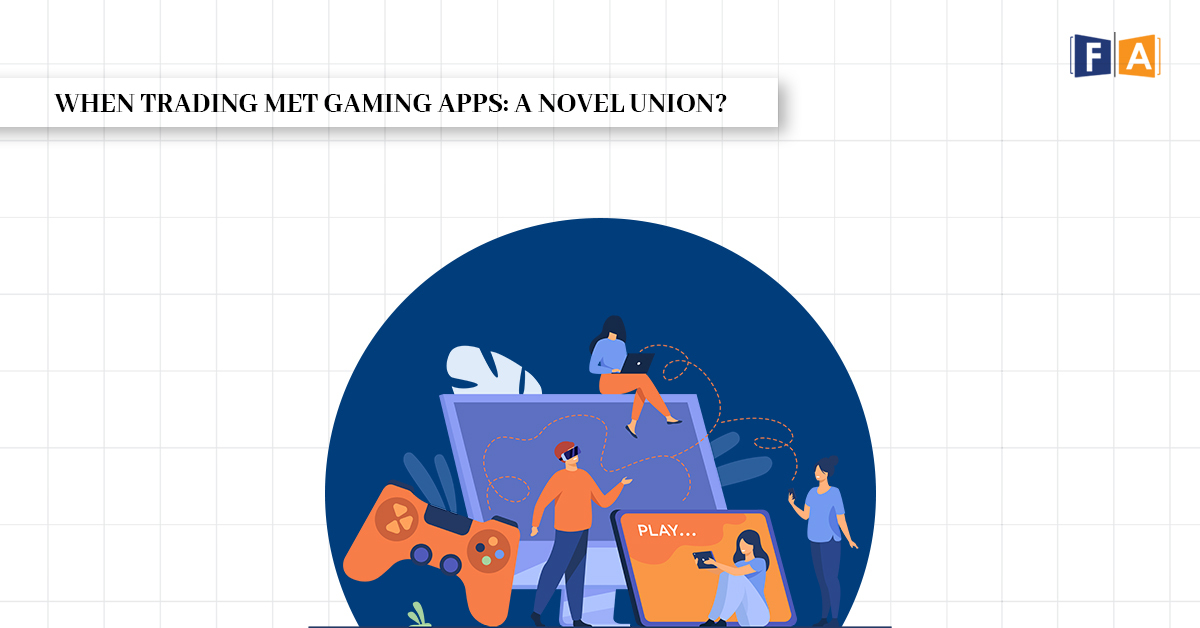 When trading met gaming apps: a novel union?
FinLearn Academy
In 2022, technological advancements will continue to disrupt markets and economies. The gamification of trading apps has become a popular trend in recent years. The app gamification market is expected to be worth $30 billion by 2025.
Trading and investing are now more accessible than ever before, thanks to the growing popularity of trading apps.
Many of these apps gamify trading and enable newcomers to enter the financial markets on a shoestring budget and with little knowledge of how to play the trading game. But, as with any revolutionary endeavor, there are advantages and disadvantages to consider.
Gamification as a blight:
Often criticized for misleading newcomers into viewing trading as a game rather than a serious activity requiring rational financial decisions, the trend of gamification has gained a bad rep.
Trading apps encourage beginners to trade without a solid understanding of the financial markets because they make trading simple, inexpensive, and entertaining.
As a result, these unfamiliar traders exhibit risk taking behavior triggered by irrationality, such as FOMO. The apps have also made it easier for traders to ignore the financial risks associated with trading.
Gamification for win:
Gamification is the application of game-like elements to non-game contexts. Badges, points, rankings, and progress bars are all common elements that visually encourage players to achieve their goals.
Despite these possible drawbacks, gamification has a lot to offer to the trading sector. Gamification is an excellent way to engage millennials and Generation Z traders. Equipped with short attention spans, it can be difficult to capture their attention and convert them into customers.
However, gamification has successfully transformed the financial markets into something that engages them and provides them with compelling reasons to enter the markets.
Extrinsic motivation is one factor that drives companies to engage their audience.  It occurs when a person pursues a goal with the expectation of a reward. Game-based trading apps can work wonders, as long as the player feels appropriately challenged and rewarded.
What's missing?
Financial education is the missing piece in the phenomenon of gamification. Allowing beginners to gain sufficient knowledge and educating them about the concepts involved before they get started, is the key to minimize the damage of emotional trading.
FinLearn Academy aims to be a thought leader in the sphere of financial education. The most accessible form of educating oneself about the fundamentals and techniques of trading, is mostly lengthy, jargon filled content. 
For a generation that's always on the move, we created 'Trade:able'. 'Trade:able' strives to achieve a better learning experience, for trading newbies and experts alike. 
With our gaming based learning approach, one can practise their skills, anytime, anywhere.
Simple, risk free and better learning. Start your journey now! 
iOS: https://apps.apple.com/in/app/trade-able/id1633650927
Android: https://play.google.com/store/apps/details?id=com.finlearnacademy.tradeable
Previous
September 27, 2022
---