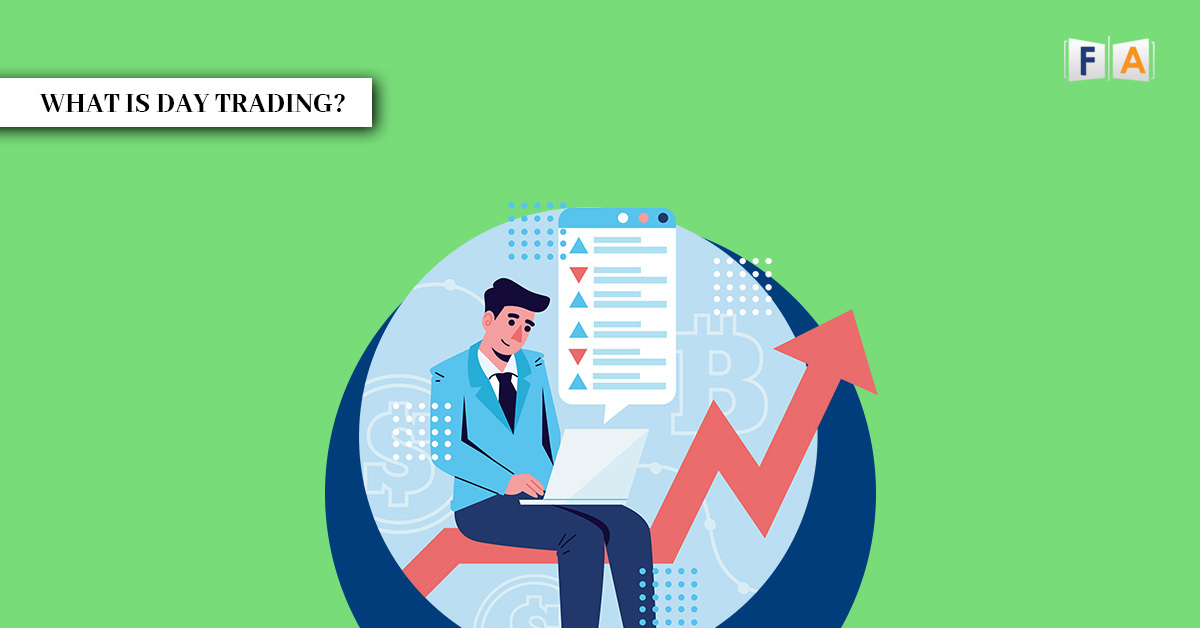 FinLearn Academy
Day trading is a type of trading and investing on the stock market where all the buying and selling is done within a trading day. The trader constantly tracks the prices and intends to make a profit by buying a stock at a lower price and selling it at a higher price. The trader intends to use short-term price changes to earn small profits during the day which add up over time.
What does one need to start day trading?
Knowledge of the market – One needs more than a general understanding of the stock market. To start working as a day trader, you need to know how world events can affect different sectors, volatility, and industries and be able to understand fluctuations.
A strategy – There are many different strategies employed by traders and you can learn them online and offline. But a strategy is important to give direction to reach your goals.
Goals – Learning day trading is a time-consuming process with lots of ups and downs. That is why it is important that you have a goal and know your limits before plunging head-on.
Information about the taxes – Financial advisors, accountants, and tax specialists can all help you understand the tax implications of day trading.
Demo account – You don't necessarily need it but if you want to try intraday trading before bringing real money into the picture, then opening a demo account is a good idea.
What are some of the best strategies for Intraday Trading?
1. Momentum – Here, traders buy securities which are on the rise and sell them when they think that the price has reached its peak.
2. Breakout – In this strategy, the trader holds a stock which hasn't crossed a certain level for a while and waits for it to do so to sell it and make a profit.
3. Moving Average Crossover – While using this strategy, the trader uses the point on a chart where there is a crossover of the short-term or fast-moving average, above or below the longer-term or slow-moving average.
4. Gap and Go – In this strategy, the trader uses the gap and trades stocks earlier in the day which opens higher than the previous day's close price.
What are some rules for picking stocks while intraday trading?
The stock should have high liquidity so that it can be traded easily and in a short span of time.
Volatility is important for a day trader but extremely volatile stocks must be avoided as they can churn out negative results.
One of the easiest ways to make a profit in day trading is to follow the market trend.
Even if you don't plan to hold the security for a long time, it is always best to select a company which is transparent about its operations.
When opting for a broker, always remember to choose one that provides access to charting tools.
That's all for this blog. We have covered some basic information about intraday trading and if you are looking for a course, FinLearn Academy offers one of the best online courses on Intraday trading where you can learn trading online from the comfort of your home.
Previous
September 24, 2022
---