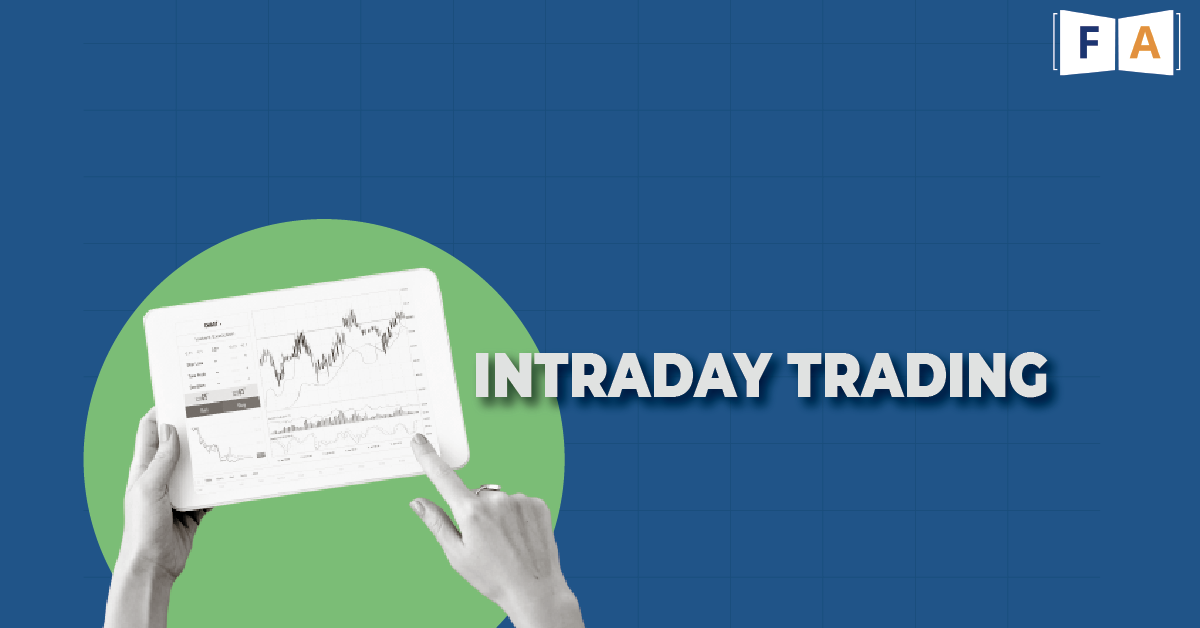 Best Intraday Trading Strategies
FinLearn Academy
Buying and selling stocks for financial benefit on the same day is known as intraday trading. To gain a profit, people square off their holdings before the market ends. However, because of the higher volatility, this is riskier than investments in regulated equity. Therefore, in order to achieve one's financial objectives, one must employ a careful intraday trading approach.
Before you start your trade, you might review the following trading tactics.
Here are some of the best intraday trading techniques that everyone may use to increase their wealth.
Momentum strategy
Momentum strategy is based on taking advantage of market momentum, as the name would imply. This entails keeping an eye on the proper stocks before a significant shift in the market trend occurs. Traders buy or sell assets based on this alteration. The selection of a stock is influenced by recent events, takeover announcements, quarterly profits, and other factors. Therefore, it is crucial for intraday traders to research such news on the stocks that are on their watchlist and set buying or selling orders appropriately. Since share prices fluctuate as a result of several outside factors, intraday traders must act quickly in order to profit. The length of time that people keep their shares depends on the market's momentum.
Breakout Strategy
Timing is unquestionably one of the most important considerations when buying and selling shares on the same day. Finding equities that have left their regular trading range is a key component of this intraday trading approach.
Another option is for a trader to spot equities that are poised to enter a new price range. In other words, traders must identify the points at which share prices start to rise or fall. Intraday traders contemplate taking long positions and purchasing shares if the stock prices increase beyond the threshold level. Nevertheless, when stock prices fall below the critical level, it is a sign that investors should think about selling their stock or entering a short position.
Reversal strategy
This trading approach has a high level of risk. It entails making investment decisions that are counter to the market trend and are supported by analysis and estimates. This intraday trading strategy is more difficult than other approaches. This is due to the fact that intraday traders must possess in-depth market expertise. Furthermore, it can be difficult to precisely identify the pullbacks and strengths.
Scalping strategy
Using the scalping trading method, you can profit from slight price changes. When buying and selling commodities intraday, traders frequently employ this technique. Additionally, this method is typically used by those who engage in high-frequency trading.
People must remember that the overall fundamental or technological configuration is largely irrelevant in this situation. But in the case of a scalping approach, price action is more significant. People who desire to use this intraday trading approach must make sure that the stocks they choose are both volatile and liquid. They must also make sure to place a stop loss on each order.
Moving average crossover strategy
The moving average crossover strategy is another effective intraday trading method in India. A shift in momentum can be detected when the prices of stocks or any other financial instrument move above or below the moving average.
An uptrend is when share prices increase by more than the moving average. On the other hand, a downtrend is thought to be present when stock prices are lower than the moving average. Experts advise taking long positions or purchasing equities during an uptrend. Having stated that, traders open short positions or sell their stock during a decline.
Gap and go strategy
Another intraday trading strategy is the gap and go strategy. Finding stocks with no pre-market volume is a key component of the gap and go method. These equities' opening prices are different from their closing prices yesterday. A stock's price opening higher than its prior day's closing price is referred to as a "gap up." The opposite is referred to as gap down, though.
These stocks are identified by intraday traders using this approach, who then buy them with the expectation that the gap will narrow before the closing bell.
Rules for Intraday Trading
Here are some fundamental guidelines for intraday trading:
Make a trading plan and stick to it.
Determine which stocks are best for intraday trading
Trade with money that you can afford to lose so that it has no negative effects on your financial situation.
Do your homework and choose equities with a lot of liquidity.
Keep a record of your wins and losses in money. Ensure that all open posts are closed.
There are several strategies one may choose from when it comes to intraday trading in order to maximise returns. However, in order to maximise financial advantages, it is crucial to fully comprehend an intraday trading strategy before putting it into practice.
In order to make the proper selections at the right time, people must also make sure to stay current with stock market news and track market trends.
---