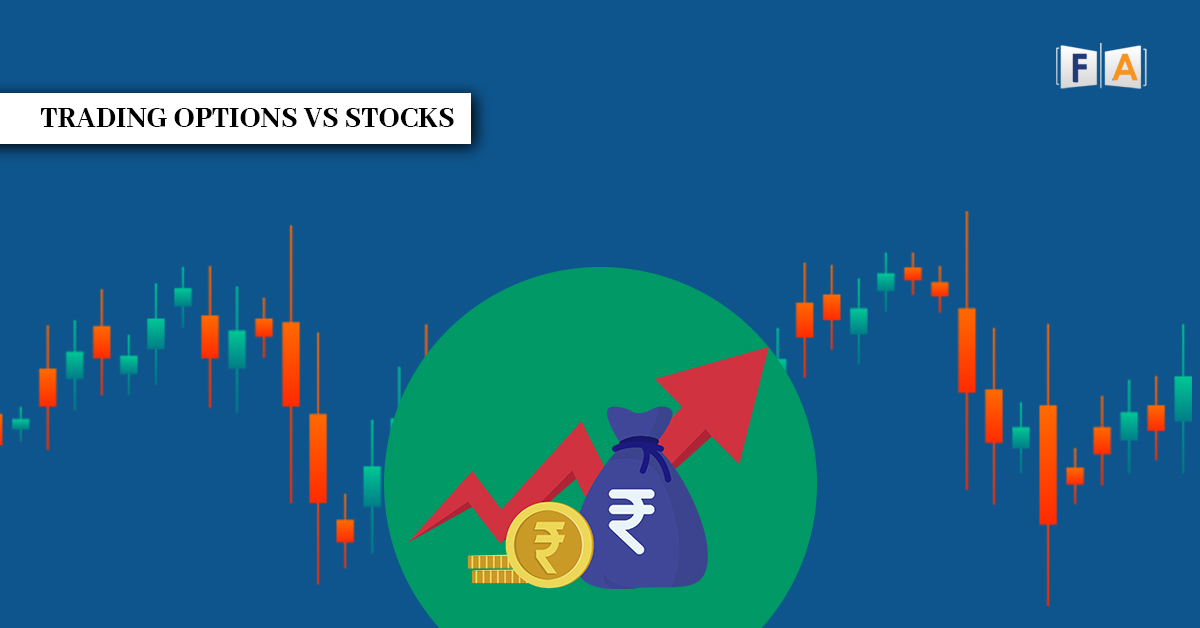 Trading Options vs Stocks
FinLearn Academy
What is stock trading?
Stock trading involves the simple process of trading – the buying or selling of shares of a particular company. When you own the stock of a company, you own a piece of the company. The aim is usually to buy the share and sell it for a better price so that you can profit from the difference between the two prices.
There are two main types of stock trading – Active Trading and Day Trading. In the former strategy, investors try to take advantage of short-term events which affect the prices of stock to make profits and place about 10 or so trades every month. On the other hand, the latter is a strategy wherein traders buy, sell and close their positions on the same day and use momentary price changes to make a profit.
What is options trading?
Options trading involves the trading of instruments which you can buy or sell at a set time in the future for a predetermined price. An option is a contract which gives you the "option" to trade a security at the specified date and price in the future. The contracts can be for any duration of time ranging from a day to more than a year. In such contracts, even if you have the option to trade the asset, you are not obligated to do so.
There are two types of options trading – Call Option and Put Option. A call option gives the trader the right to buy the underlying security and a put option gives the trader the right to sell the underlying security. In both cases, the pre-decided price is called the strike price and the end date for exercising the option is called the expiration date.
What is the difference between Options and Stocks?
| | |
| --- | --- |
| Stock Trading | Option Trading |
| Stocks give you individual ownership of a piece in a company. | Options are contracts with other investors that give you the right to buy or sell. |
| It is a type of equity trading. | It is a type of derivative trading. |
| You can hold a stock for an indefinite period of time. | An option comes with a fixed time period and expiration date. |
| A stock's price goes up and down according to the market and company conditions. | An option comes with a set strike price which doesn't change irrespective of the market price. |
| You usually don't have to pay commissions at major online brokers while trading stocks. | While some brokers don't charge, you might typically have to pay some commission while dealing with Options. |
And that covers the basic information you might need about options trading and stock trading. If you wish to learn more about option trading strategies or are looking for some option trading courses for beginners, FinLearn Academy offers them all. We offer Option Trading Courses, Stock and Options Trading courses as well as Trading Courses for Beginners.
Previous
September 3, 2022
---