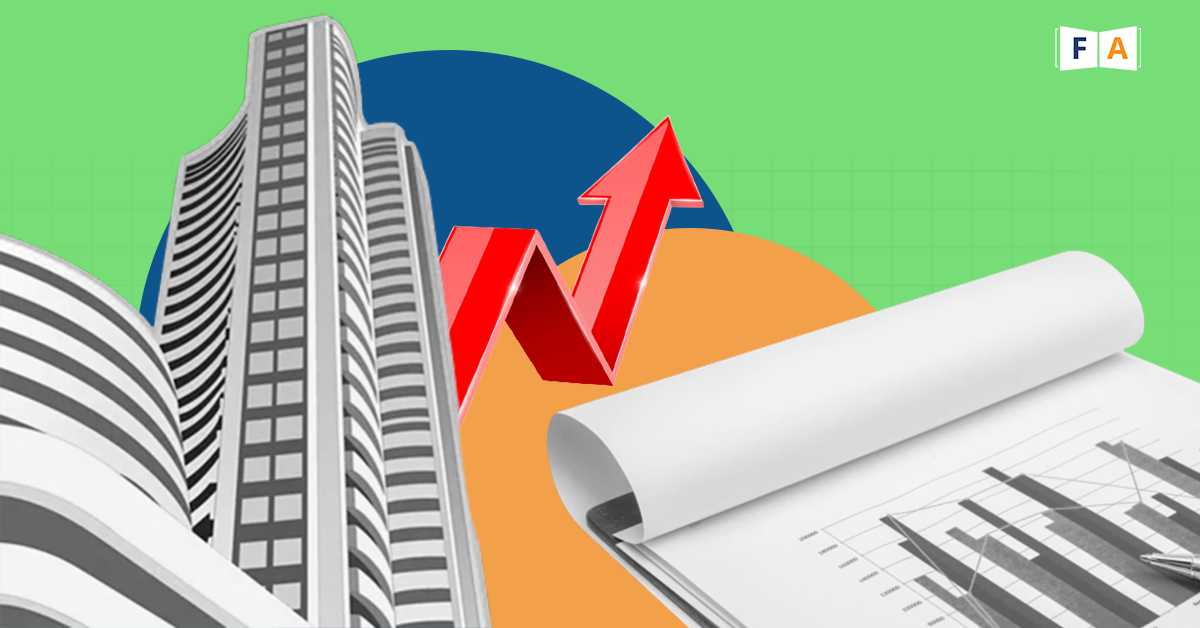 Stock Market Index – Explained for Beginners
FinLearn Academy
Stock market indexes are a collection of shares chosen based on certain characteristics such as trading frequency, share size, and so on. The sampling approach is used in the stock market to depict market direction and change through an index. To better comprehend this notion, let's start with the most fundamental question: what is a stock market index?
What Does a Stock Market Index Mean?
A stock market index is a metric that measures how the financial markets have changed over time. The indices are measures that indicate the performance of a certain market sector or the whole market. A stock market index is made up of equities from related firms or those that match a set of specified criteria. These shares are already on the exchange and may be bought and sold. A number of selection criteria, such as industry, sector, or market capitalization, can be used to generate Stock Market Indexes.
Each stock market index tracks the price changes and performance of the stocks that make up the index. This effectively suggests that every stock market index's success is proportionate to the performance of the underlying stocks that make up the index. To put it another way, if the prices of the stocks in an index rise, the index as a whole rises as well.
What are the different types of stock market indices?
Different types of stock market indices exist, depending on the types of equities used to form the index. Here are a few examples of the most popular sorts of indices in India:
Benchmark – BSE Sensex and NSE Nifty
Broader indices – Nifty 50 and BSE 100
Based on Market Cap – BSE Midcap and BSE Smallcap
Based on the sector – Nifty FMCG, Nifty Bank Index, CNX IT, and S&P BSE Oil and Gas
A Closer Look At The Indian Stock Market's Two Benchmark Indices
The BSE Sensex and the NSE Nifty are two benchmark indexes used in India's stock exchanges.
S&P BSE Sensex: The term "Sensex" comes from a combination of the words "sensitive" and "index." It was first released in 1986 and is India's oldest. The BSE Sensex index is made up of the top 30 most valuable and actively traded equities on the Bombay Stock Exchange (BSE).
The CNX NIFTY (NIFTY 50): Often known as the NSE Nifty, is a stock market index that includes the NSE's top 50 biggest and most actively traded firms. NSE NIFTY is owned and administered by India Index Services & Products Limited (IISL), a joint venture between an Indian credit rating agency CRISIL and the National Stock Exchange that was founded in 1996. CRISIL and NSE are represented by the CNX part of the CNX NIFTY.
Why Is It Necessary to Use Stock Market Indices?
The performance of market indexes serves as a near-perfect gauge of the status of the markets and reflects investor mood. These indexes also give a plethora of information to investors, assisting them in developing and implementing investment strategies. (A thorough stock market course will make their use and implementation even more clear)
1. They Provide Important Benchmarking Data
Many traders, investors, and other market participants utilise indices' performance as a benchmark for assessing their Stock Market Investments and other Trading Strategies. For example, you may compare the performance of NIFTY during a specific time period to the performance of the stocks in your investment portfolio during that time period.
2. They reduce your risk of exposure
Index funds have a minimal risk of underperformance since they include companies from a variety of sectors and businesses, thereby diversifying your investment portfolio. If you invest in individual equities, the value of your portfolio may be lost if those stocks underperform. However, when you invest in stock market indexes, your risk exposure is significantly decreased.
3. They assist Passive Investors
Choosing the correct companies to invest in necessitates extensive study. This may be problematic for passive investors searching for long-term investment opportunities without having to continually check their portfolios.
Conclusion
In times of market turbulence, stock market indices in India are incredibly valuable and function as a buffer for cautious investors. If you're new to the stock market, it's a good idea to start by studying about stock market indexes and putting your money where your mouth is to have a better understanding of how the markets function in practice. Through professional suggestions and an investment strategy customised specifically for your risk appetite, it will cut the costs of research and stock choosing without affecting the quality of your assets.
The internet is filled with a plethora of information on the stock market in India, and it is very difficult to filter out what's relevant. Here's where we step in – check out the best online Stock Trading Courses for Beginners at FinLearn Academy and start your journey towards becoming a Successful Trader. 
---