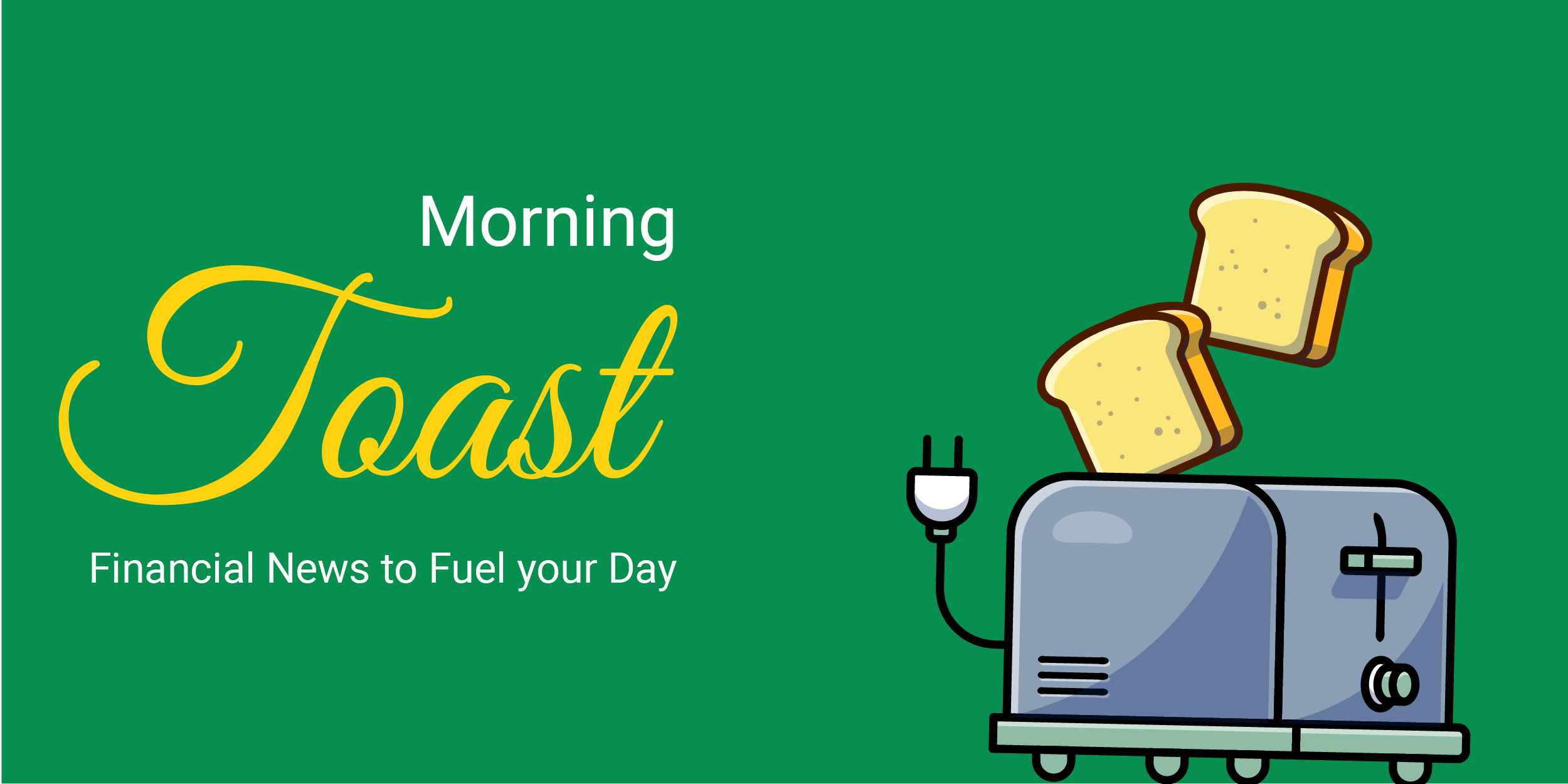 India's EV Revolution Picks Up Pace 📈
Aastha Tiwari
Yesterday's Market Performance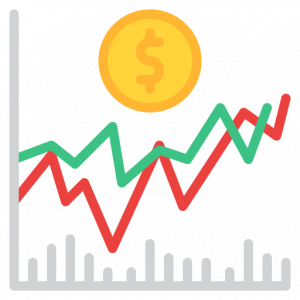 Nifty:15,197.70 | 22.40 (0.15%)         Sensex:  50,651.90 | 111.42 (0.22%)
FIIs net sell: 585.36 Cr                      DIIs net buy: 707.69  Cr
DAX: 15,473.51 | 67.25 (0.44%)        FTSE: 7051.59 | 33.54 (0.48%)
---
Howdy Toasters!
In today's issue, we discuss:
The optimistic growth of the US's economy (US's business economists foresees it as the record-breaking growth over time),
RBI's dividend announcement to relieve some of the fiscal pressure on the government,
India' EV Revolution- Something you can't take your eyes off,
Nacto Pharma shares steep rise and other important financial news,
Also, one eductive concept to help you keep learning. Read along!
---

Natco Pharma: 34,606.90 | 1272.05  (3.82%)
The shares opened 20% higher at 1188.05 after the Drug Controller General of India (DCG) approved applications of Natco Pharma to begin production of antifungal drug Amphotericin B liposomal injection which is critical in the treatment of "balck fungus"
Below is the chart of Natco Pharma on a daily time-frame. Today the share broke an important resistance of 990 and gave a higher closing. The share took resistance around this level 3 times in the last 1 year. (Concept: Consolidation and breakout)
Birlasoft: 297.95 | 30.85 (11.55%)
The Microsoft gold partner's net profit surged 43.3% (YoY) Company expects double-digit growth in FY22.
Yes Bank: 13.85 | 0.50 (3.75%)
Securities Appellate Tribunal (SAT) ordered an interim stay on a SEBI order which fined Yes Bank and three of its executives a total of Rs 25 crore. Some good news after the huge loss declared this quarter
---


Economic growth positivity rings in the USA & elsewhere 
US Fed is cautiously optimistic about a recovery, with minutes from the most recent meeting suggesting a review of the pace of asset purchase given the rapid economic progress made towards the committee's employment and price stability goals

US Business Activity is at a record high, with manufacturing, services, and composite (explain this) PMI at all-time highs, surpassing previous records. Supply-side constraints, raw material shortages, and other added costs have led to a higher input cost, seen because of faster expansion in output and new orders (something alluded to in the FED meetings, noted above)

Similar numbers were reported in the Eurozone, with supply-side constraints (new order growth highest in 2006) leaving high input cost and inventory short-fall being noticed.

 China saw continued growth, albeit at a slower pace – add here
What's happening closer to home?
RBI decided to transfer Rs. 991.22 bn to the central government for the 9MFY21, annualizing takes it to 1.3Tn for the full financial year

Prima facie, this looks like a definite relief for GoI from a revenue perspective, with finances and its ambitious spending (announced in the budget) targets coming under pressure. Such a dividend transfer will allay concerns for the near term, although RBIs ability to re-align itself with ease, questionable

Wholesale inflation continues to be in an uptrend, recording a 3% increase from the previous month. Crude, natural gas, and mineral price increase accounted for inflation in primary articles.
---


India's EV Revolution picks up pace, with 2W & 3W rearing towards near-term adoption?🚘
EV sales make up a minuscule 0.87% of total vehicle sales in the country. Key obstacles are the huge upfront costs of EVs in comparison to ICE, partly due to high battery costs (which constitute ~30-50% of EVs). Battery costs have tapered by ~90% world-over, but because India's reliance on China & South Korea for cells is massive, we have been unable to take advantage of this drop

But this is expected to change. GoI's plan to incentivize global and Indian players, positioning India as the 'cheapest manufacturing destination' in the global supply chain of Lithium-Ion batteries is expected to push this initiative forward and bring increased adoption
Woah! Okay nice 😱
~82 models of 2W and 3W have been registered under Phase 2 of the Faster Adoption & Manufacturing of Hybrid & Electric Vehicles (FAME-2) scheme.
2W & 3W adoption of EVs, across the value chain (including charging stations), will be the first litmus test for GoI in their push towards a more sustainable and environmentally friendly mode of transportation for mass India
Domestic & Fresh incumbents are equally enthused about the market opportunity. TATA Motors sold 3800 units of EV SUV Exon last financial year, Elon Musk's Tesla is expected to debut in the coming year (hired top management too), Ola Electric has begun developing its massive EV plant in Hosur (see our note from last week), TVS Motor is building its top management in preparation for a launch
So, what's next? 😄
It's all hands on deck for 2W and 3Ws in the country. Hero has tied up with Taiwanese company Gogoro and also has a 35% stake in Bengaluru-based Ather Energy.
TVS Motor has set aside a substantial sum of its INR 600 crore Capex towards EV development and launch, Bajaj Auto is expected to go wider with its electric chetak and target newer markets, and Ola Electric is due to release their indigenous electric scooter come July
Near term adoption is expensive, however with a pre-defined government mandate to provide guidance for the next 10 years, there is enough for new entrants and current market holders to plan towards
Anything from currently listed players I need to be prepared for?🤓
Competition and margin pressure is likely for 2W & 3W incumbents, although longer-term bullishness on opportunity and market size is still intact

Given the focus on developing local battery infrastructure, Exide & Amara Raja should be looked at closely

OEMs, given the initial focus, is towards 2W & 3W markets would likely be affected less in the near to medium term
---
What else caught our eye? 👀
Packaged Beverage players (Coke & Pepsi) suffering due to another year of stringent lockdowns

A Crisil Rating report has forewarned of another lackluster year in beverage sales, impacting Coca Cola and Pepsi the most
Peak season, the period between April to June (accounting for summer months) contributes close to 3/4ths of the annual sales of INR 20,000 crore of the organized packaged beverage market
One company has seemingly bucked this trend. Listed player, Varun Beverages, which has the master franchise for bottling Pepsi in the country, and regions adjoining India claims to be on course for 34% volume growth, as per the management
Co-Working spaces going ahead with plans in Tier 2 & 3 cities

Irrespective of Covid decimating the co-working space model, managed office space providers are proceeding with their plans and setting up spaces in Tier 2 & 3 cities
Betting on a hybrid work model, and taking the + points into a post-pandemic world, companies are gearing towards a distributed work model, with a scattered workforce (and ability to work in/near your hometown)
Cities being targeted include Jaipur, Lucknow, Bhubaneswar, Vellore, Visakhapatnam, and Cochin
Indian Startups managed to raise over USD 7 Billion in the first 4 months of 2021

The second wave of COVID-19 in India that has weakened the economy hasn't yet stopped investors from writing checks for local startups, which wasn't the case last year.
Huge money from marquee investors like Tiger Global, Steadview Capital, among others, have already turned 13 startups into unicorns so far this year. This number was 11 for the year 2020
The upcoming startup IPOs in India are expected to give highly lucrative returns to early investors. Zomato, PolicyBazaar, CarTrade, Nykaa, Flipkart, and many more are making their IPO plans
---

Rights Issue-
Listed companies who are short of funds or capital can turn to a rights issue to raise money when they need to. In a rights issue, the shareholder of a company has the right but not the obligation, to buy new shares at a discount to the current market price. From a shareholders point of view, the company is giving them a chance to increase their exposure to the stock at a discount price.
---
Toast – Quote of the Day 📜
Because if you're prepared and you know what it takes, it's not a risk.
You just have to figure out how to
get there. There is always a way to get there.
-Mark Cuban
---