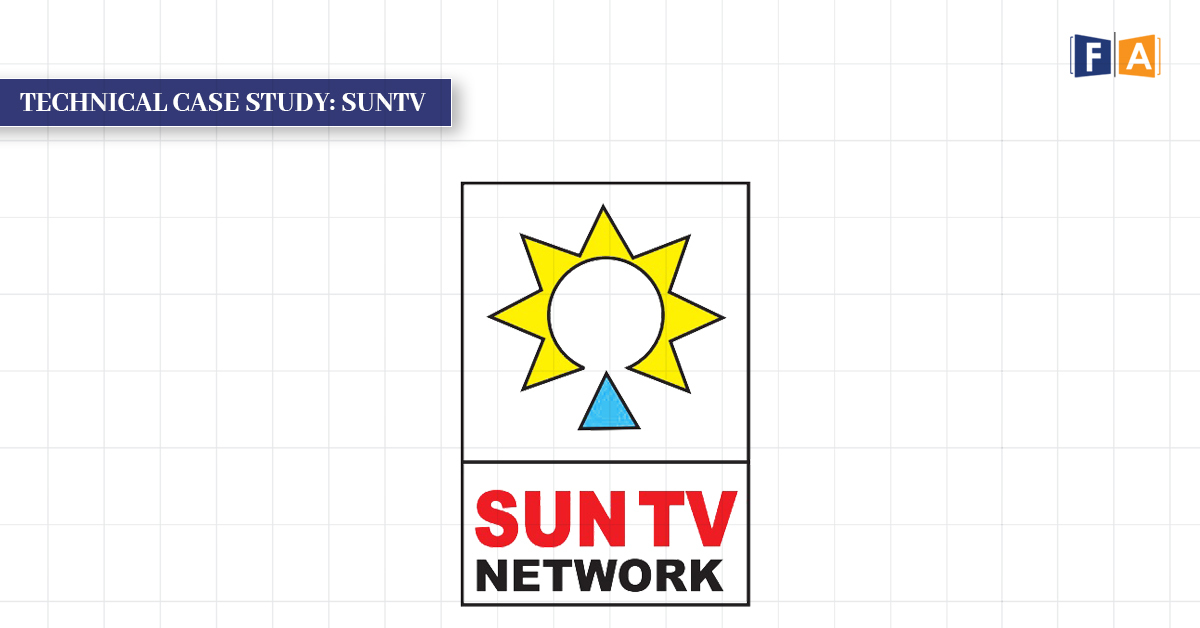 Technical Case Study: SUNTV
FinLearn Academy
We did strength analysis which help us to navigate which are the potential sectors that can offer high probable long and short sets ups. After this step, we look at the technical structure of indices and stocks. This week we are going to talk about the media sector and it performs as well as stock within the sector.
Sector Strength Analysis

The above data indicates sector movement in different time scales. The top 5 are to be considered as the strongest sector and the bottom 5 indicates the weakest sectors. Underneath that, repetition of sectors among different time zone indicates strong among the strongest in the top 5 and weak among the weakest under the bottom 5.
Let's say, the Metal and Oil & Gas sector are the strongest sector while Textile and media is the weakest sector.
Media Weekly Chart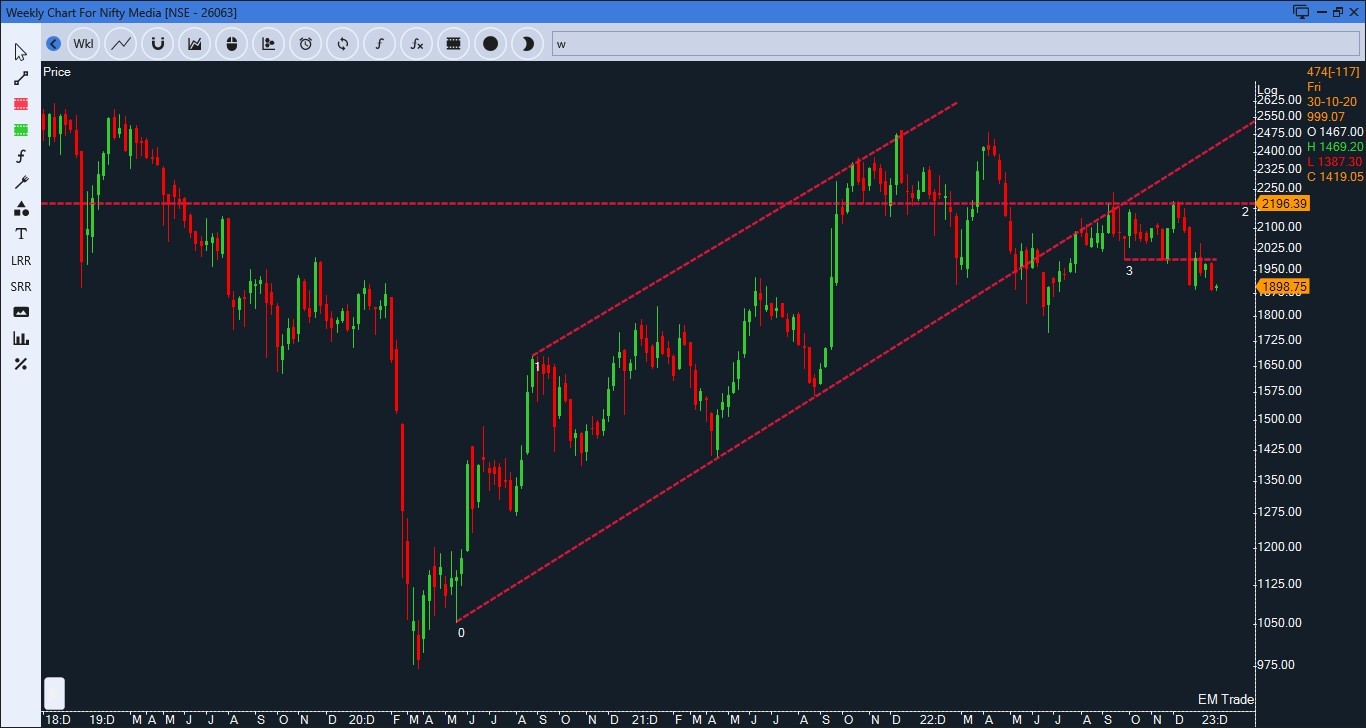 The index has moved below the rising channel followed by a bearish continuation sign. The index moved below the lower band of consolidation.
Ratio  Chart: Media / Nifty 200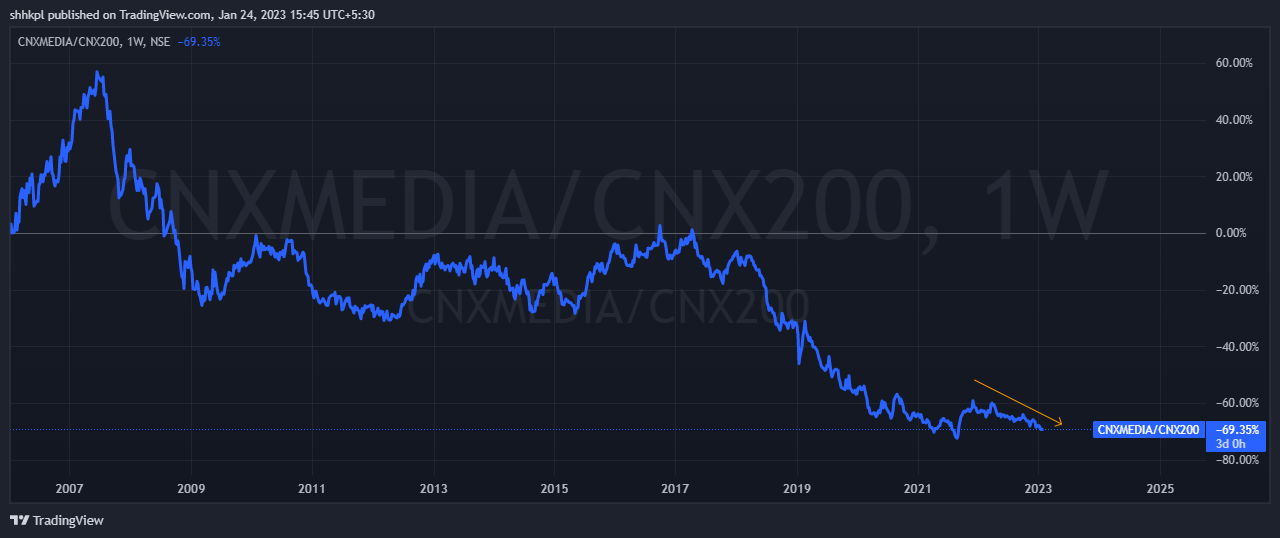 The downward slope indicates weakness in media over Nifty 200
Stocks under Media Sector

In a recent fall, SUNTV has fallen less as compared to others but it has the least performance when we average out the stock performance in previous swings.
Technical Chart: SUNTV Weekly Chart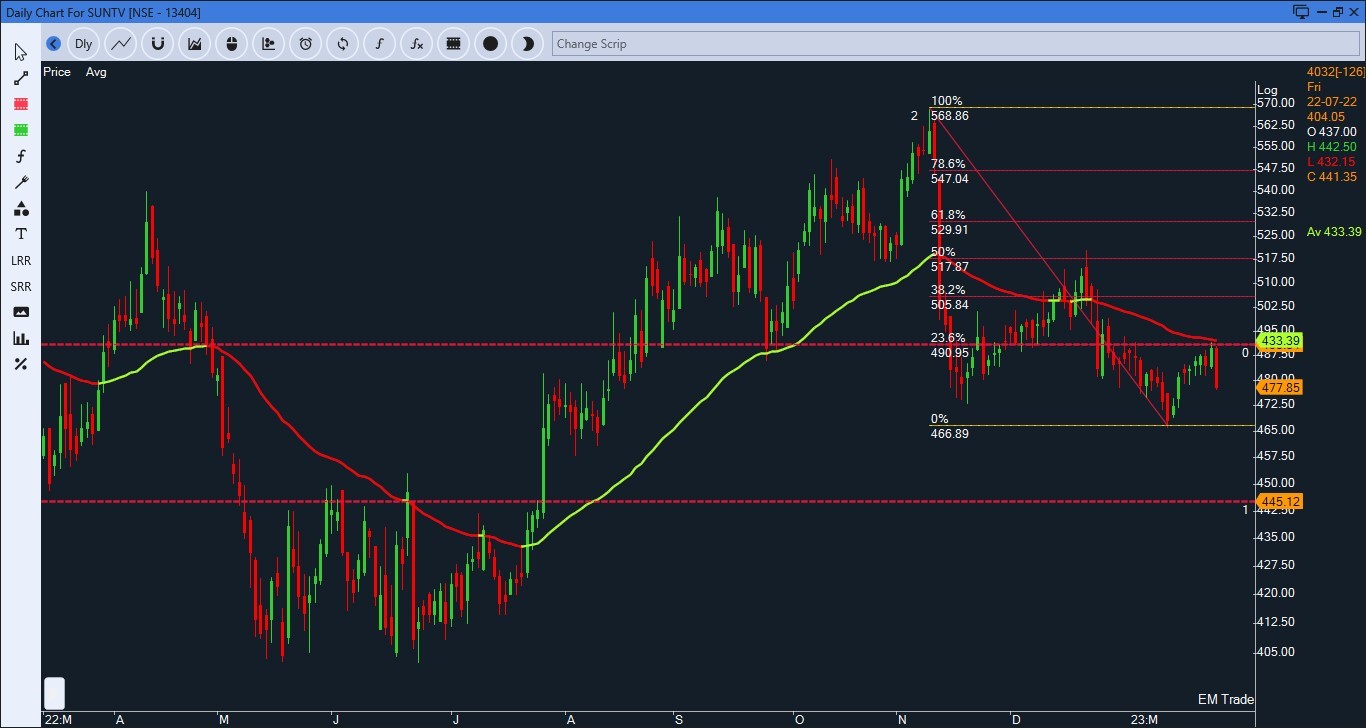 Stock is reacting from the upper band of consolidation on a higher time frame. From the broader resistance level, the stock has started to form a lower high and lower low sequence indicating a bearish continuation sign. With a very immediate rise from 465 to 490 level, the stock has approached the resistance level which coincides with a falling moving average and resistance line.
The stock has formed a bearish engulfing pattern indicating the seller's presence at resistance. The index has breached immediate support.
Based on the aforementioned rationale, the Stock is looking weak. It offers to sell opportunity with a stop loss of 492 which is an immediate high. The stock has support at 450 level is role reversal support level.
This case study is from an educational perspective.
---