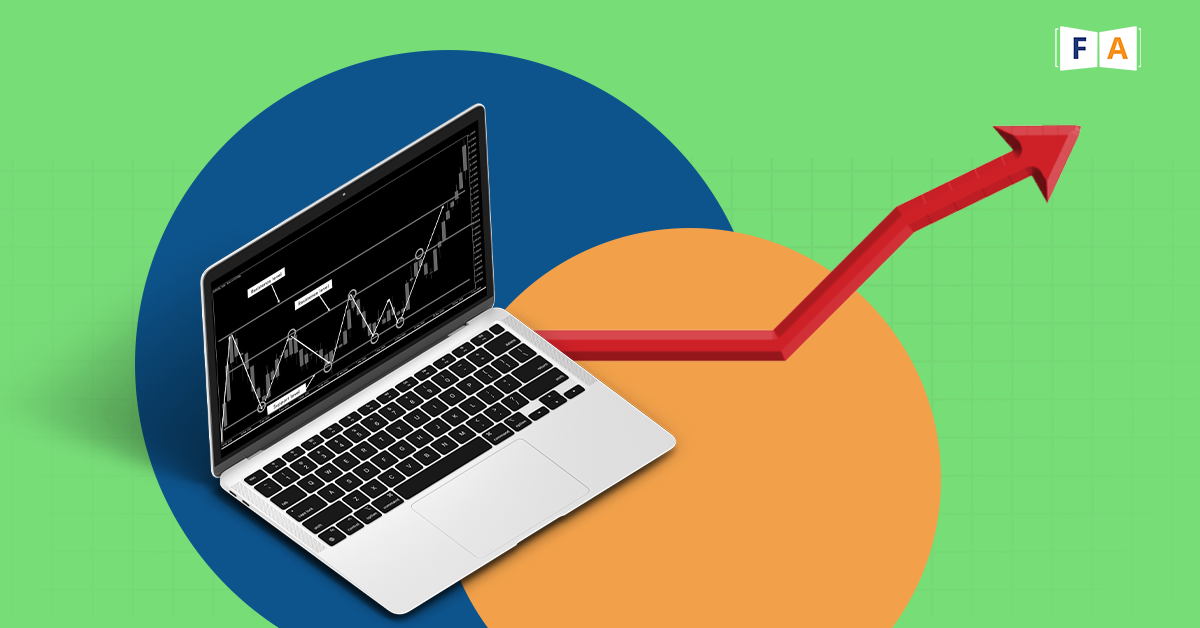 Resistance in a Falling Channel
FinLearn Academy
Resistance can be defined as a price point where there are more sellers and fewer buyers. Sellers create a ceiling for the price above which the price finds difficult to move. Resistance is created by limiting the orders of sellers. At the resistance level, there are more sellers than buyers and a bias or directional move for the price is forecasted as down.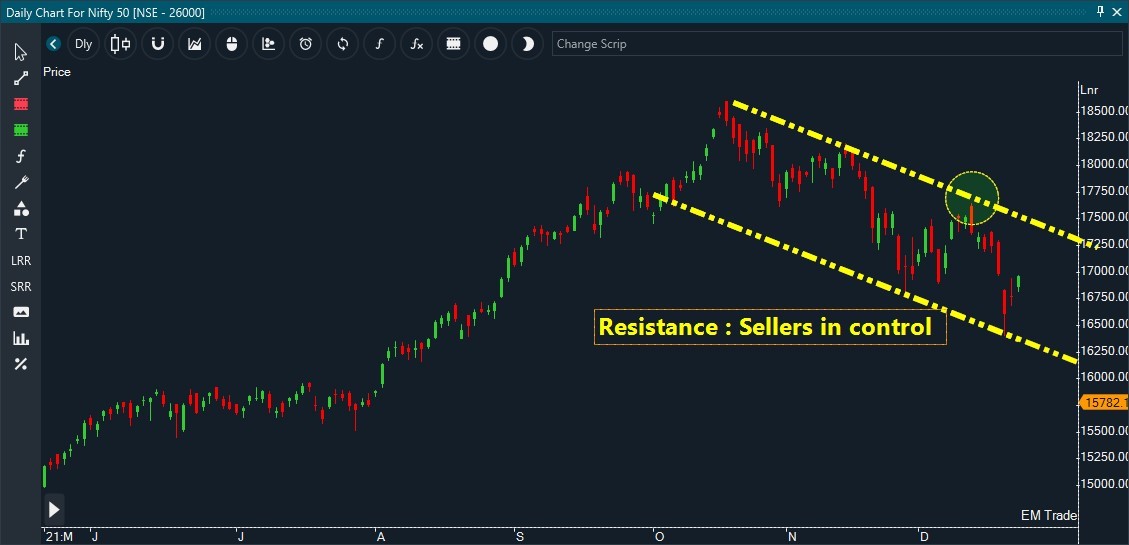 What moves will I see in a Falling Channel?
Falling channel: Prices after an uptrend and enter a corrective decline. In the period when prices are declining, prices drift down forming lower highs and lower lows. More time is spent in the coiling price action on the downside and less percentage decline is there compared to time.
When a trader sees a drift down in prices over an extended time frame he marks a channel. Since a channel is marked in the context of the decline it is called a falling channel.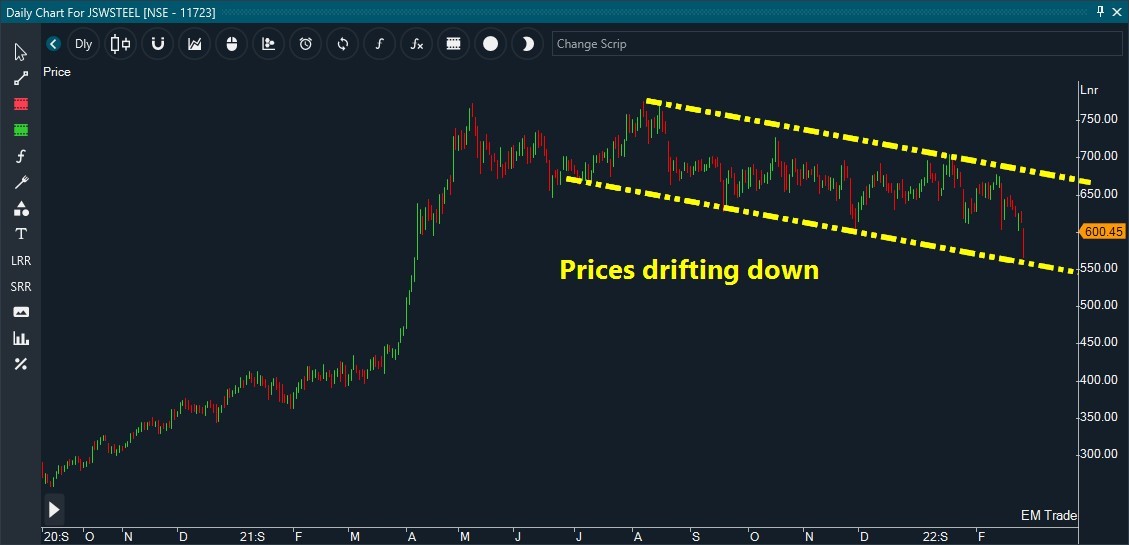 How do I mark a Falling Channel?
The falling channel is constructed by joining two price highs and two price lows. So, to construct a falling channel a trader needs two highs and two lows to mark a falling channel. Prices can trade within a falling channel for an extended period of time, during this period when prices are trading within the channel there are no clear trade opportunities. Traders who believe that prices are likely to remain within their descending channel can initiate trades when the price fluctuates within its channel trendline boundaries.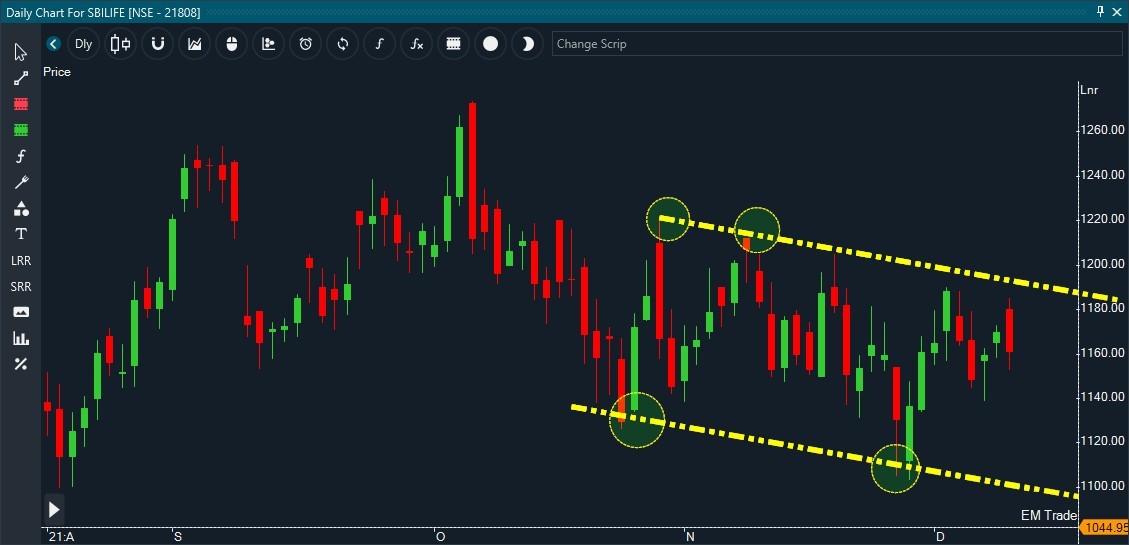 Resistance from a falling channel means that any up move or a pullback reaches the upper boundary of the falling channel and fails to cross the upper boundary of the channel. Traders can be short when prices are approaching the upper level of the falling channel. Traders who have entered into a long position or are on a buying side can exit their long positions around the upper end of the channel where resistance can be expected.
Conclusion
Corrective declines can remain channelised for an extended period of time
Channelised move find resistance and support at the upper and lower level of the channel
Hop onto Trade: able and try out the Berger paint exercise to implement this concept now!
---