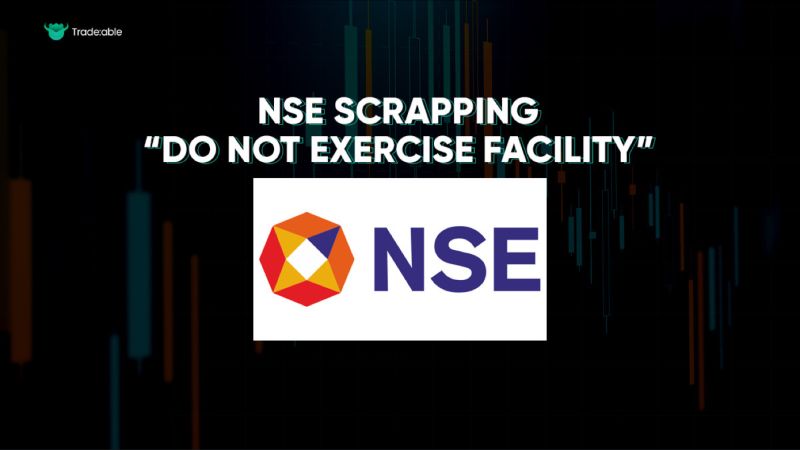 NSE scrapping "Do not exercise facility"
FinLearn Academy
If you're a beginner in the stock market, your life is going to get more difficult from 30th March. Read this post to find out why:
Until now, National Stock Exchange offered a useful feature for option traders called "Do Not Exercise" (DNE).
The way DNE works is pretty simple: as a trader, you can tell your broker that you don't want to exercise the right to give or receive deliveries.
Instead, you can settle trades solely based on profits and losses.
This protects you from risks of physical settlement.
NSE first introduced this feature in 2017. Then they scrapped it in October 2021, restarted it in April 28 2022.
And now, they are going to scrap it once again, from March 30.
We at Finlearn think this is a bad move, specially for stock market newbies like you.
DNE prevented trading mishaps and undue losses, especially on in-the-money or near-the-money options. Plus, it ensured auto square-off of positions.
But its removal may result in margin call issues and larger losses for beginner traders.
Many beginner traders may not be aware of the nuances of options risks on expiry day. If near money options are exercised on expiry day, you may face margin call issues and auto square-off options may be eliminated, potentially resulting in large losses.
Plus, stock options strikes going into delivery without enough funds can result in interest and penalty charges.
Options trading can be complex, and the removal of the DNE facility highlights the need for trader education.
---