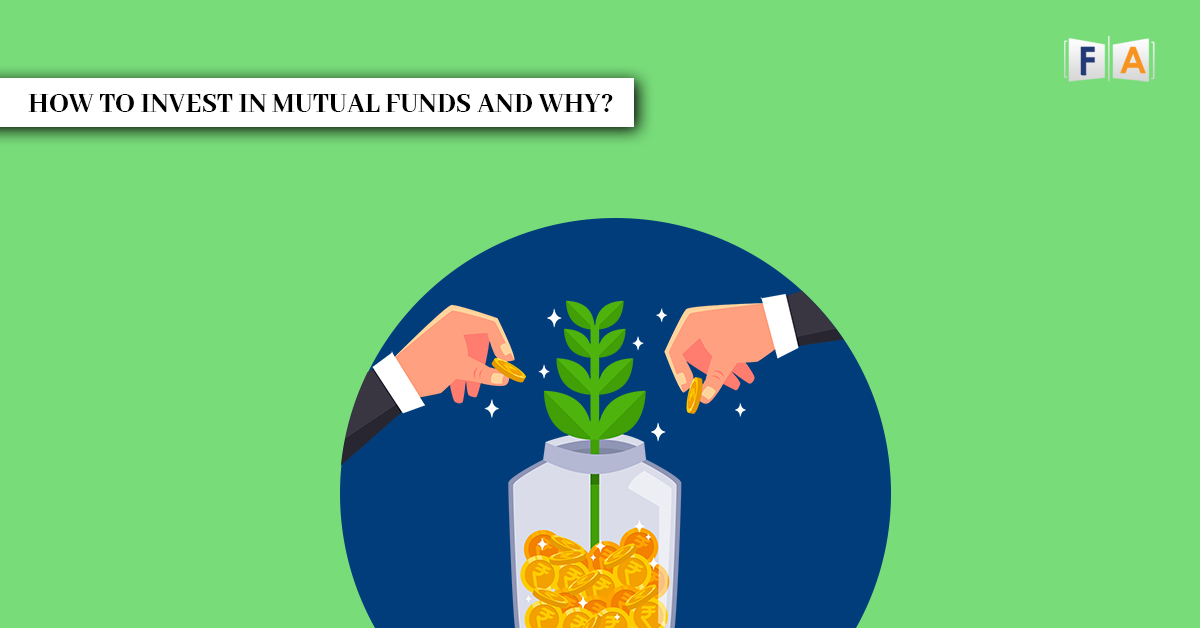 How to Invest in Mutual Funds and Why?
FinLearn Academy
Investing in stocks is a pretty straightforward task. You choose a company, you pay for its share and you become the owner of the share. On the other hand, investing in mutual funds is a different experience altogether.
What are Mutual Funds?
A mutual fund is a type of asset in which the money is pooled together from many investors which are then invested in different securities like stocks, bonds, money market instruments etc. For example, when one invests in a mutual fund of stocks, instead of paying the entire price of the share and becoming an owner, the person can now pay a small price and own a unit of the total share. This allows small investors access to professionally managed and diversified portfolios which are managed by fund managers. These managers allocate the fund's assets in a way to create income for the investors.
What are the different types of Mutual Funds?
Stock Funds: This fund invests in equities or stocks.
Bond Funds: This type of fund invests in assets that pay a set rate of return like government bonds, corporate bonds etc.
Index Funds: These funds invest in stocks on a major market index like the Nifty 50 etc.
Balanced Funds: This type of fund invests in different types of asset classes.
Money Market Funds: These invest in risk-free short-term debt instruments like government treasury bills.
Income Funds: These provide income on a steady basis by investing in government and high-quality corporate debt.
International or Global Funds: These invest in assets located outside the investor's country.
Speciality Funds: These funds invest in stocks of a specific industry or sector of the economy.
Exchange Traded Funds: These act like stocks in the sense that they are traded on the market and can be traded throughout a trading day.
Why should one invest in Mutual Funds?
Investing in mutual funds comes with its own set of advantages.
One gets to invest in a diversified portfolio which reduces the risk by incorporating different equities or asset classes. Investing in a diversified mutual fund is significantly cheaper than building a diversified portfolio by oneself.
Mutual funds can be bought and sold quite easily and hence permits some degree of liquidity.
They can be the most economic way to invest in some assets like foreign equities or exotic commodities.
They provide economies of scale by cutting out many commission charges which are required to build a diversified portfolio.
One also gets the benefit and safety of investing in a portfolio which is managed by professionals.
Investors also get the option to choose fund managers and funds based on their different styles and goals.
Mutual funds offer accountability and fairness as they are subject to industry regulation.
How to invest in Mutual Funds?
One can invest in mutual funds by submitting an application form along with a cheque or DD at the branch office of the respective mutual fund. They can also invest through a financial intermediary. The investment can also be done online.
How to invest in mutual funds online?
One can directly invest in mutual funds by visiting the AMC website.
One can also use an investment platform where one can access the investing, tracking and managing of all mutual fund investments from a single account.
One can also use a Demat account if it's already made. Log in and look for the option to invest in a mutual fund.
If you want to know more about how to find the best mutual funds to invest in, in India or otherwise or how to pick the best mutual fund, then you should check out our courses. We also offer courses for the technical analysis of stocks in India, technical chart analysis, share technical analysis and so on.
Previous
September 2, 2022
---