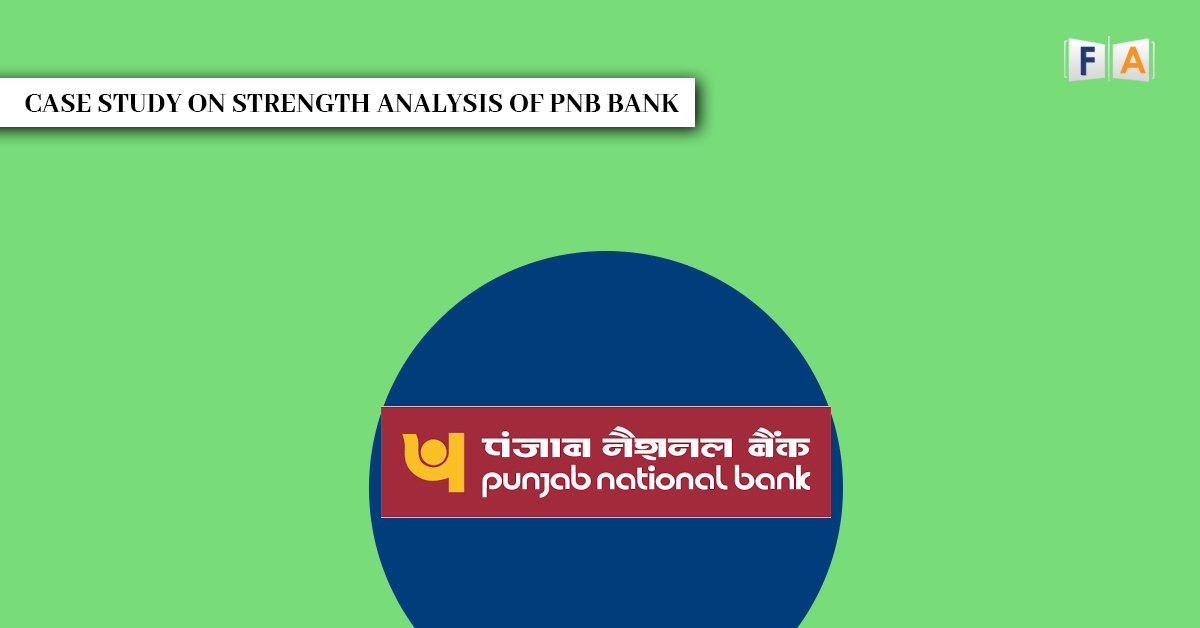 Case Study On Strength Analysis Of PNB Bank
FinLearn Academy
Technical learning points
– Strength Analysis peer comparison
– Price Action
– Top Down Approach
– Multiple time frame analysis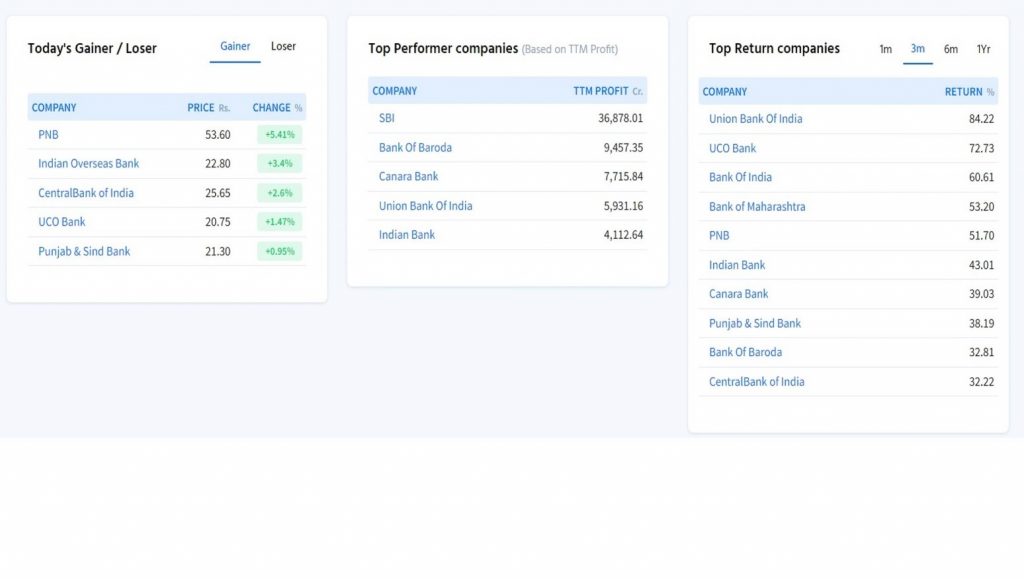 Looking at the top 5 stocks, PNB is the recent upside swing, overall swing average and previous week. Repetitive occurrence of stocks in various time frames
PSU Bank sector climbs 25.62% to reach a fresh 52-week high
The shares of Punjab National Bank (PNB) climbed 9.44% on Friday's early trades to reach a fresh 52-week high of ₹ 55.65. They took the winning run to the eighth straight session. The stock rose. In the past eight days, it has gained 25.62%
The bank on Friday received DIPAM's approval (the government's divestment arm) to divest its stake in UTI Asset Management Company in single or multiple tranches. PNB owned a 15.22 per cent stake in UTI Asset
Management Company as of September 30 and it is valued at ~ ₹ 1394 crores. PNB in a BSE filing said that the value of divestment and the price at which the shares will be divested are yet to be decided
Currently, the State Bank of India, Life Insurance Corporation of India, Bank of Baroda and Punjab National Bank collectively hold 45.16 per cent of the shares of UTI AMC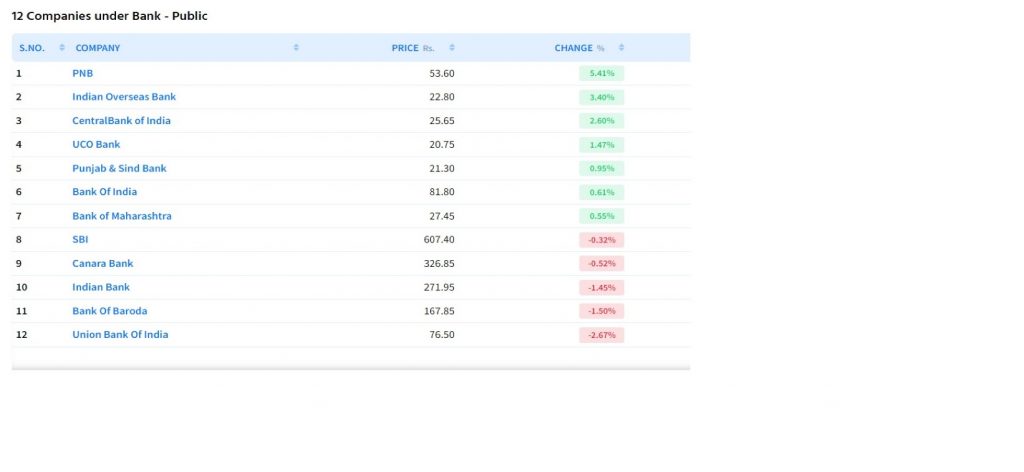 Daily Chart: – PNB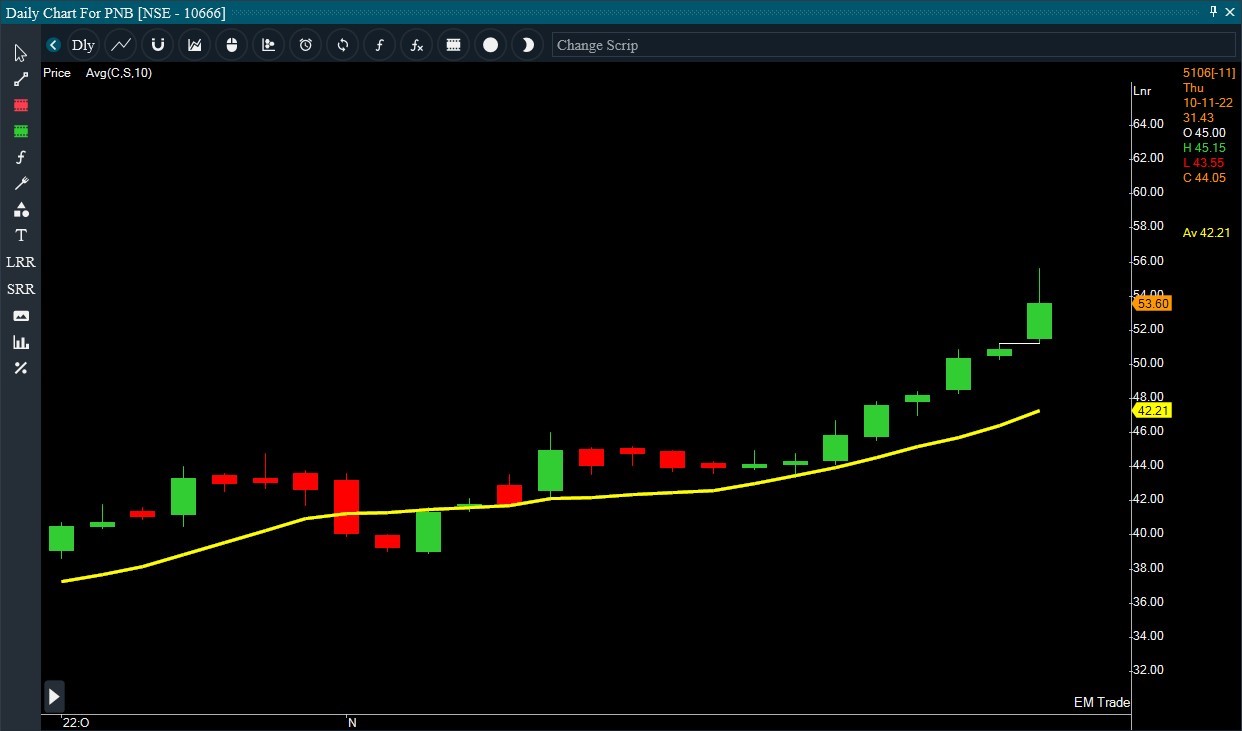 PNB Daily chart: – Prices have closed above the 10-day moving average at 42 .expect positives towards 60
Weekly chart: – PNB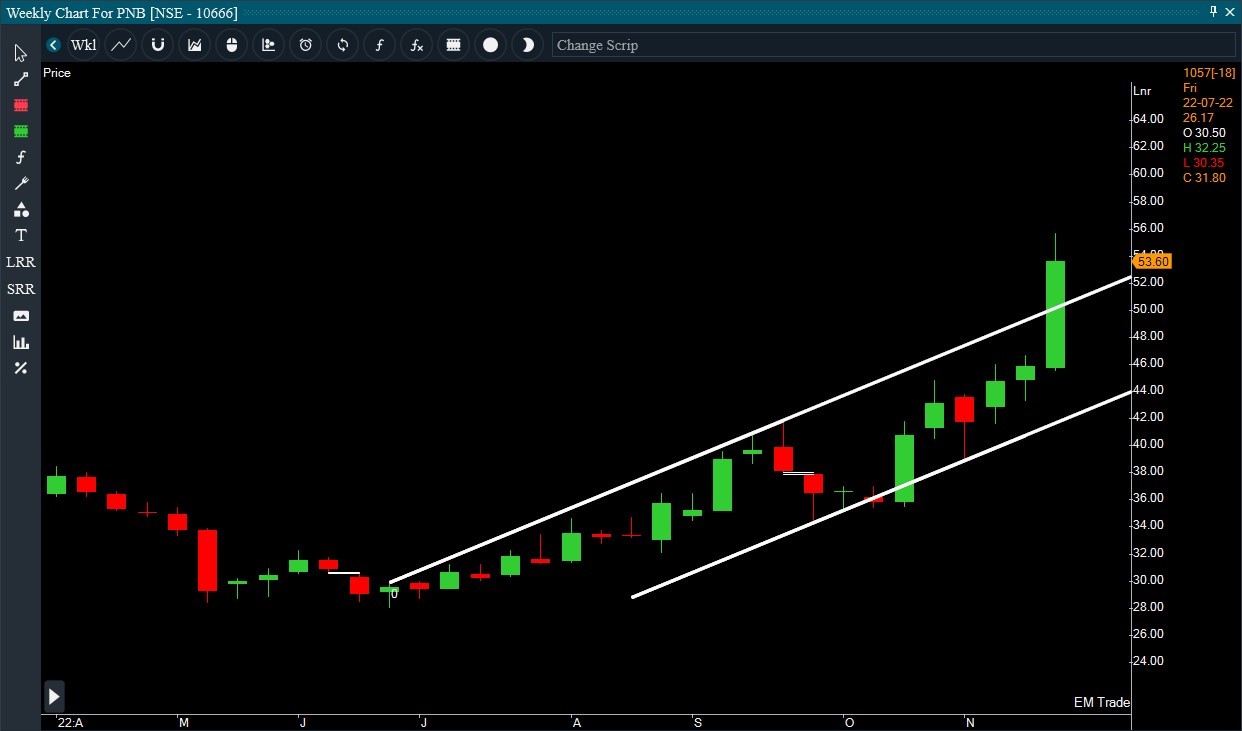 PNB weekly chart: – Prices are trading in a rising channel. The lower boundary is at 44 and the upper boundary is at 52 expect short-term volatility in the range.
Weekly chart:- PSU bank
PSU Bank weekly  chart:- Prices have closed above the 10 weekly moving average at 3040 .expect positive towards 4100
PSU Bank weekly chart shows a positive trend
The government's efforts to reduce bad loans were yielding results with 12 public sector banks reporting a 50 per cent jump in combined net profit at Rs 25,685 crore in the second quarter that ended September, Finance Minister Nirmala Sitharaman had said earlier this month.
In the July-September quarter (Q2FY23), the overall banking sector seems to be on a strong footing led by a revival in business growth, improvement in margins and a continued declining trend in the NPA ratio, which has propelled earnings and thereby return ratios
End Note:
We looked at stocks in comparison with the market and peers.
We performed price action on a higher time frame chart and sensed a positive structure.
On a daily chart, we identified the positive trend
Previous
November 22, 2022
---