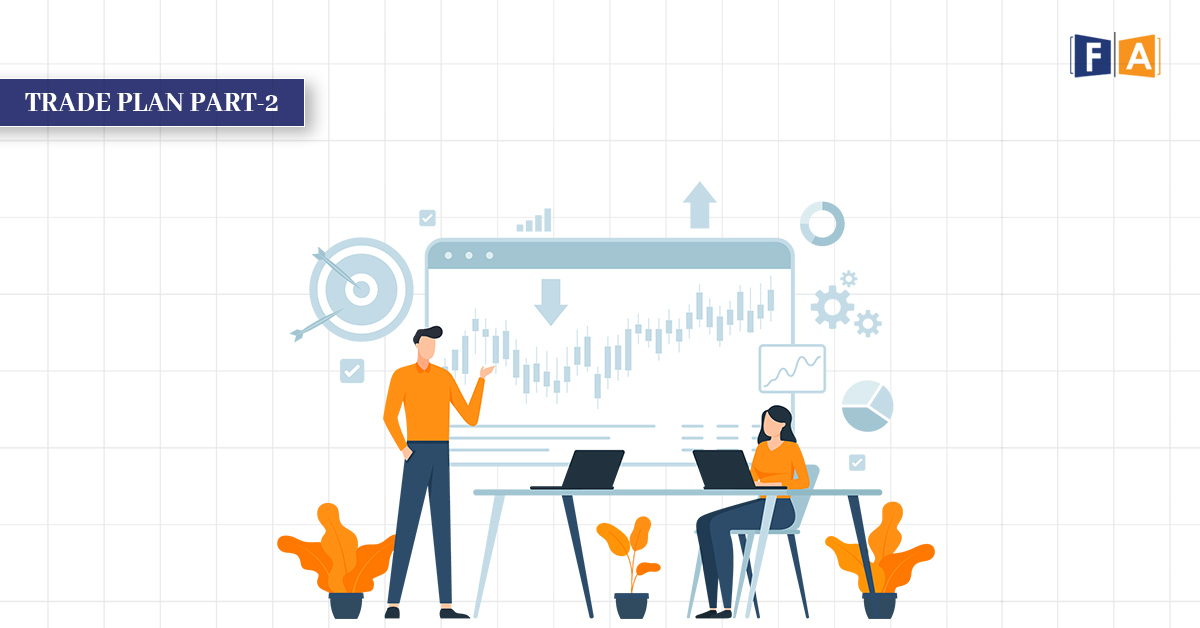 FinLearn Academy
Steps for building a trading strategy:
Define your trading strategy: Give a name to your trading strategy and define what your trading strategy is. Eg 10 DMA and 20 DMA moving average crossover trading strategy. Buy when there is a positive crossover and sell when there is a negative crossover. This strategy can be named a short-term momentum strategy. The same is plotted on the daily price chart of Reliance.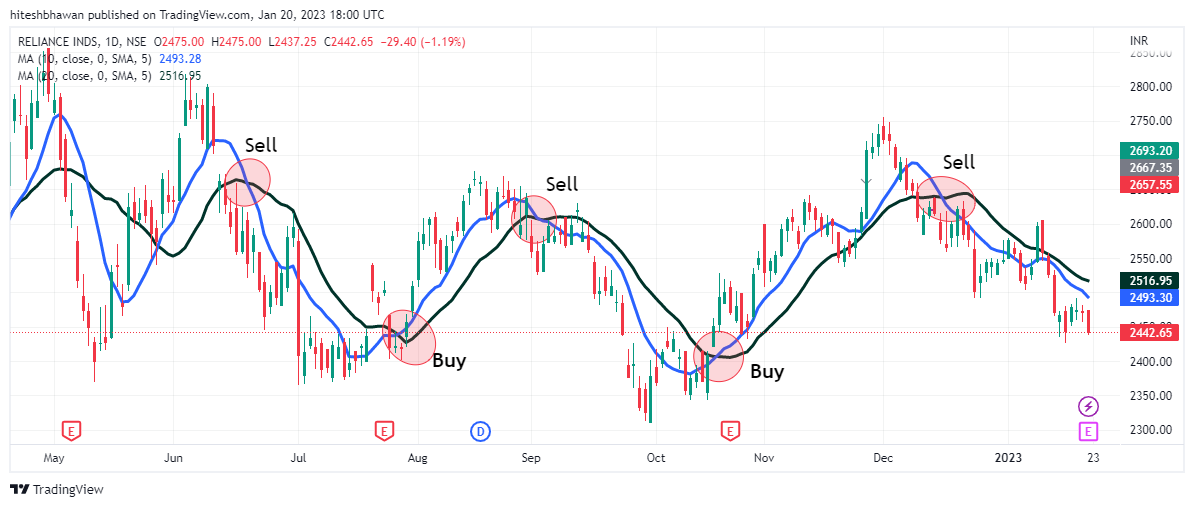 Entry Criteria: How will you select your trading opportunities? The two main entry techniques are breakout entry and retracement entry. Will your strategy be based on one of these or something else like a retest or a certain percentage confirmation? You need to define the setup you are looking at. The more detail you have in your entry criteria, it would become easy to spot trading opportunities.
Filtering and selection: This is a process in which you narrow down the number of stocks that you will review for your entry criteria. There is a number of ways to do the same. Let us list some:
Volume and delivery percentage
Industry sector analysis
Fundamental screening
Technical signals based on mechanical indicators
Price and volume breakout
Trade and risk analysis: Determine how many risk factors you are prepared to accept. Determine your position size. Trading is about probabilities and managing risk. Define your basis for initial stop loss, it should be below the support level. Once in a trade define your trailing stop loss method which could be based on trailing on the moving average or taking 50% profit at 2R and trailing stop loss to cost.
Points to be considered while preparing a trading plan;
Never change your strategy when you have already committed. This creates bad trading habits and micro-management of trade will not give you the desired results in the long run
A well-defined trading strategy and rules will help you trade like a professional. This will ensure you have an actionable plan for all the outcomes and you don't take a trade based on emotions and gut feel
The best trading system will be the one that you design based on your personality, appetite for risk, level of experience and trading style
When you begin your trading journey, fix on two to three trading systems and master them. Don't change it frequently. If a simple system is working for you stick to it and don't look for a holy grail. Never complicate your trading system by combining multiple decision-making tools Remember whatever is working for is the best
Reentry: If you are stopped from your trade do consider reentry if your rules and conditions are still valid
When and how will you take profits on your winning trades?
Look for low-risk high probability trades
Don't miss out on a trading opportunity, just because it did not work the first time. Create a trading system and take the trade as per your trading system
---