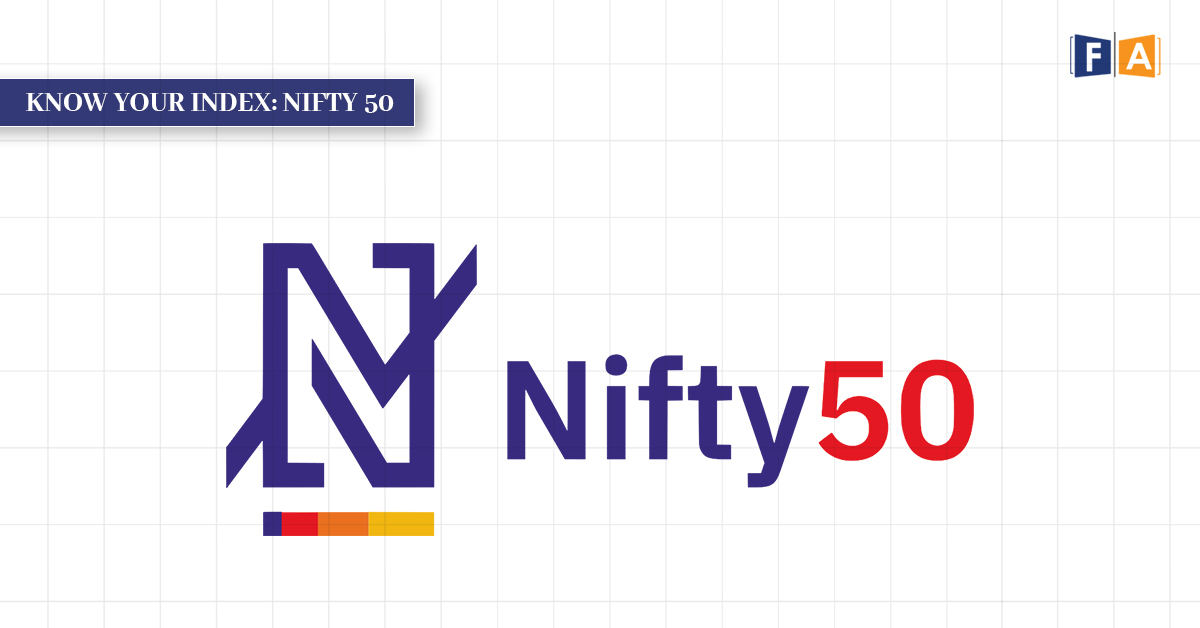 Know your Index: NIFTY 50
FinLearn Academy
Nifty 50
Introduction: The NIFTY 50 index is a well-diversified 50 companies index reflecting overall market conditions. NIFTY 50 Index is computed using the free float market capitalization method. NIFTY 50 can be used for a variety of purposes such as benchmarking fund portfolios and launching of index funds, ETFs and structured products.
Index Sectoral Distribution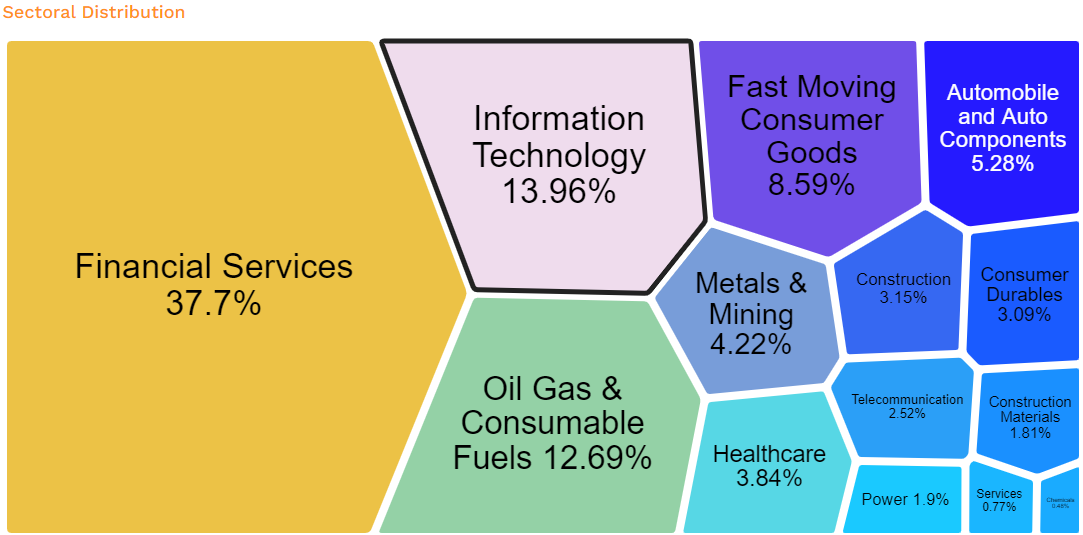 Top 10 Holding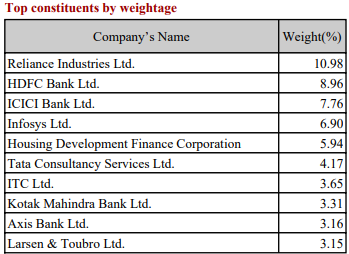 Statistic and Fundamental Values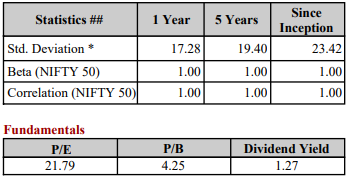 Key Technical Properties of Index

Nifty Monthly Chart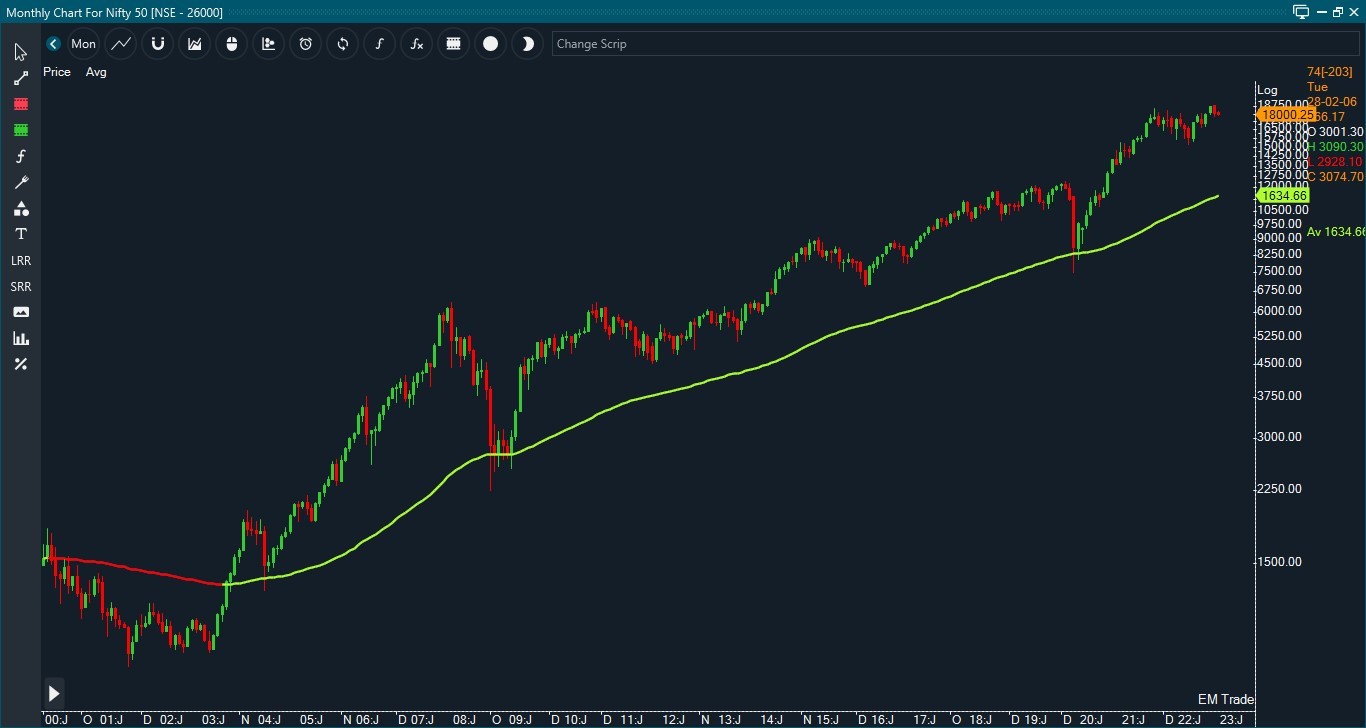 The index took support at 120 EMA during its major fall

Nifty Monthly chart

The nifty bearish engulfing pattern on the monthly chart indicated a major reversal sign.


Seasonality on the Nifty 50 Index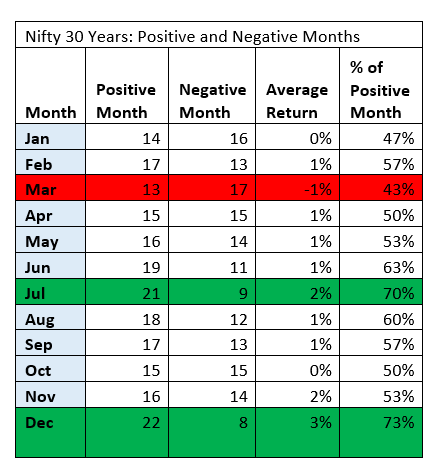 This data indicates December month is usually good for the market with a 73% of positive closing with an average 3% gain followed by July Month. March month has remained the weakest month with a 1% loss
Monthly Frequency Distribution for Nifty


The above data indicates the Percentage movement of Nifty in the defined range. The majority of price fluctuation happened within the range of +5% to -5%, which is 60% of the pie. This data helps to form an option strategy, specifically a short strangle as the trader wants to know the broader range of the market on a month-on-month basis.
---